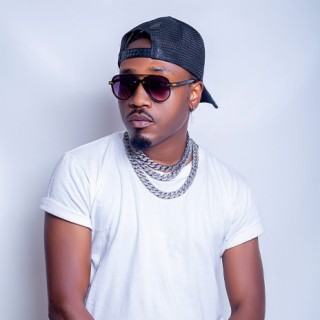 Roberto
Current #4,976

All Time #4,349

Robert Banda is a multi-award winning Zambian RnB artist, song writer, producer, Radio DJ and voice over artist popularly known by his stage name Roberto. Many Roberto songs, like Fyonse ft. Chanda Na Kay, become very popular and trendy online with a great number of streaming and downloads on Boomplay.

Roberto started his primary education in Chipata, then moved to Kabwe where he did part of his secondary education and then moved to South Africa where he completed his secondary education and went to Boston City College for his tertiary education. From there he started working in South Africa where he did a number of radio adverts.

Career.
His passion for music was groomed at a very young age because he grew up in a family that loved music. His parents were singers and could play some musical instruments and majority of his brothers were radio personalities and musicians.

His major inspiration was his immediate elder brother General Ozzy who happens to be a legend in the Zambian music industry.

Follow Boomplay and keep up-to-date with the latest Roberto songs and information.

Achievement.
Roberto is one of a few internationally acclaimed Zambian artists and he has won himself various prestigious awards over the years which includes three international awards these are Pan African artist of the year at the Namibia annual awards (2016), best male southern Africa for the Hipipo music awards (2018) and best RnB Maestro Hipipo music awards (2019), among various local awards.

The singer has also collaborated with various international acts such as Patoranking (Nigeria), Stone bwoy (Ghana), Vanessa Mdee, Alino (Ivory coast), Brian Soko among others. Roberto has performed alongside renowned international artists Davido, AKA, Wiz Kid, Casper Nyovest and so on.

He has done great songs like Amarula, Mailo, Eponaba, Into you, Beautiful, Am gon love her, Good woman, Save our love, Contolola among many others....more

Country/Region : Zambia
Songs

(2)

Albums

(2)

Playlists

(9)
Listen to Roberto's new songs including "African Woman ft. General Ozzy", "Blizzard (Original Mix)", and many more. Enjoy Roberto's latest songs and explore the Roberto's new music albums. If you want to download Roberto songs MP3, use the Boomplay App to download the Roberto songs for free. Discover Roberto's latest songs, popular songs, trending songs all on Boomplay.
Robert Banda is a multi-award winning Zambian RnB artist, song writer, producer, Radio DJ and voice over artist popularly known by his stage name Roberto. Many Roberto songs, like Fyonse ft. Chanda Na Kay, become very popular and trendy online with a great number of streaming and downloads on Boomplay.

Roberto started his primary education in Chipata, then moved to Kabwe where he did part of his secondary education and then moved to South Africa where he completed his secondary education and went to Boston City College for his tertiary education. From there he started working in South Africa where he did a number of radio adverts.

Career.
His passion for music was groomed at a very young age because he grew up in a family that loved music. His parents were singers and could play some musical instruments and majority of his brothers were radio personalities and musicians.

His major inspiration was his immediate elder brother General Ozzy who happens to be a legend in the Zambian music industry.

Follow Boomplay and keep up-to-date with the latest Roberto songs and information.

Achievement.
Roberto is one of a few internationally acclaimed Zambian artists and he has won himself various prestigious awards over the years which includes three international awards these are Pan African artist of the year at the Namibia annual awards (2016), best male southern Africa for the Hipipo music awards (2018) and best RnB Maestro Hipipo music awards (2019), among various local awards.

The singer has also collaborated with various international acts such as Patoranking (Nigeria), Stone bwoy (Ghana), Vanessa Mdee, Alino (Ivory coast), Brian Soko among others. Roberto has performed alongside renowned international artists Davido, AKA, Wiz Kid, Casper Nyovest and so on.

He has done great songs like Amarula, Mailo, Eponaba, Into you, Beautiful, Am gon love her, Good woman, Save our love, Contolola among many others.
New Comments(
27

)
FAQs about Roberto
Where is Roberto from?
He is from Zambia.
How to download songs of Roberto?
You can download songs of Roberto from Boomplay App for free.
Firstly, install Boomplay app on your mobile phone.
Secondly, navigate to the song you would like to download.
Thirdly, Tap on More > Download.