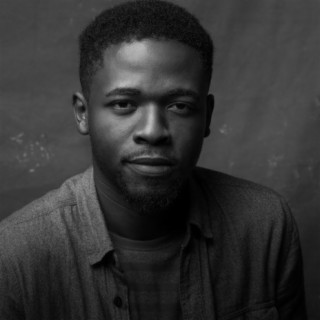 Johnny Drille
Current #75

All Time #585

John Ighodaro (born July 5, 1990), who is famously known as Johnny Drille, is a talented singer, songwriter, record producer, and sound engineer. Many of Johnny Drille songs become very popular and trendy online with a great number of streaming and downloads on Boomplay.

The Benin-born artiste came to the limelight after being signed under Mavin Records coupled with releasing his official debut song, Wait For Me, in 2015. The single was a hit and made Johnny Drille the favorite of lovers of Alternative music in Nigeria.

A contestant at the sixth edition of Project Fame West Africa, Johnny Drille released his debut album on the 3rd Of September 2021.

Career
Gifted with great vocals, Johnny Drille decided early on in life that he wanted to pursue a music career. He became fascinated with the guitar and taught himself how to play the instrument. While he was still in the university, he would compose songs and record them with the help of his friend, who was a sound producer.

In 2013, Johnny Drille auditioned for the sixth season of Project Fame West Africa. He wowed the judges at the regional levels with his performance, so he was given a spot in the house. Unfortunately, however, he couldn't make it to the finals of the show.

In 2015, Johnny Drille did a cover of the song, Awww by Di'ja, which went viral, catching the attention of top music executive, Don Jazzy. Don Jazzy reached out to Johnny Drille, and they began working together to fine-tune his sound. As a result, he dropped his official debut single, Wait For Me, in 2015.

Shortly after, he teamed up with his female colleague, Niniola, to record the song, Start All Over. This was in 2016. In 2017, he dropped the chart-topping song, Romeo and Juliet, which helped Johnny Drille's fame spread to other countries. The single, which is a love song, won him many fans and became the favorite song of lovebirds in the country.

Johnny Drille collaborated with Simi to record the single, Hallelujah, which experienced similar success to Romeo and Juliet. The song was released in 2018.

After several months of hard work, Johnny Drille released his debut album, Before We Fall Asleep, on the 3rd Of September 2021. Though it's been only a few weeks since its release, the album has been a commercial success, receiving massive airplay on radio stations and TV stations in the country and amassing thousands of streams online.

Follow Boomplay and keep up-to-date with the latest Johnny Drille songs and information.

Johnny Drille Songs
• Before We Fall Asleep
• Halleluyah
• Wait For Me
• Romeo and Juliet
• My Beautiful Love
• Dear Future Wife
• Something Better
• Finding Efe
• Shine
• Forever

Johnny Drille songs are included in Boomplay music playlists. Search to stream and download Johnny Drille songs MP3/ single/ albums on the platform....more

Country/Region : Nigeria
Listen to Johnny Drille's new songs including "You're Just Single", and many more. Enjoy Johnny Drille's latest songs and explore the Johnny Drille's new music albums. If you want to download Johnny Drille songs MP3, use the Boomplay App to download the Johnny Drille songs for free. Discover Johnny Drille's latest songs, popular songs, trending songs all on Boomplay.
John Ighodaro (born July 5, 1990), who is famously known as Johnny Drille, is a talented singer, songwriter, record producer, and sound engineer. Many of Johnny Drille songs become very popular and trendy online with a great number of streaming and downloads on Boomplay.

The Benin-born artiste came to the limelight after being signed under Mavin Records coupled with releasing his official debut song, Wait For Me, in 2015. The single was a hit and made Johnny Drille the favorite of lovers of Alternative music in Nigeria.

A contestant at the sixth edition of Project Fame West Africa, Johnny Drille released his debut album on the 3rd Of September 2021.

Career
Gifted with great vocals, Johnny Drille decided early on in life that he wanted to pursue a music career. He became fascinated with the guitar and taught himself how to play the instrument. While he was still in the university, he would compose songs and record them with the help of his friend, who was a sound producer.

In 2013, Johnny Drille auditioned for the sixth season of Project Fame West Africa. He wowed the judges at the regional levels with his performance, so he was given a spot in the house. Unfortunately, however, he couldn't make it to the finals of the show.

In 2015, Johnny Drille did a cover of the song, Awww by Di'ja, which went viral, catching the attention of top music executive, Don Jazzy. Don Jazzy reached out to Johnny Drille, and they began working together to fine-tune his sound. As a result, he dropped his official debut single, Wait For Me, in 2015.

Shortly after, he teamed up with his female colleague, Niniola, to record the song, Start All Over. This was in 2016. In 2017, he dropped the chart-topping song, Romeo and Juliet, which helped Johnny Drille's fame spread to other countries. The single, which is a love song, won him many fans and became the favorite song of lovebirds in the country.

Johnny Drille collaborated with Simi to record the single, Hallelujah, which experienced similar success to Romeo and Juliet. The song was released in 2018.

After several months of hard work, Johnny Drille released his debut album, Before We Fall Asleep, on the 3rd Of September 2021. Though it's been only a few weeks since its release, the album has been a commercial success, receiving massive airplay on radio stations and TV stations in the country and amassing thousands of streams online.

Follow Boomplay and keep up-to-date with the latest Johnny Drille songs and information.

Johnny Drille Songs
• Before We Fall Asleep
• Halleluyah
• Wait For Me
• Romeo and Juliet
• My Beautiful Love
• Dear Future Wife
• Something Better
• Finding Efe
• Shine
• Forever

Johnny Drille songs are included in Boomplay music playlists. Search to stream and download Johnny Drille songs MP3/ single/ albums on the platform.
New Comments(
306

)