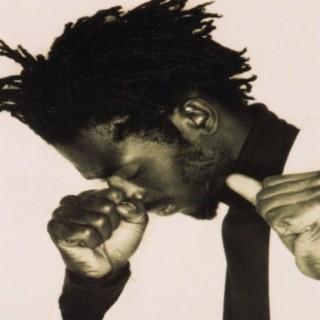 Buju Banton
Current #1,519

All Time #1,838

Mark Anthony Myrie professionally known by his stage name Buju Banton was born on 15 July 1973 in Kingston, Jamaica in an area known as Barbican Road, Kingston. He is a Jamaican reggae dancehall musician and is considered one of the most significant and well-regarded artists in Jamaican music.

Many of Buju's Songs became very popular and trendy on social media in line with a great number of streaming and downloads on Boomplay.

Career
As a youngster, Buju would often watch his favourite artists perform at outdoor shows and local dancehalls in Denham Town. At the age of 12 he picked up the microphone for himself and began toasting under the moniker of Gargamel, working with the Sweet Love and Rambo Mango sound systems.

In 1986, he was introduced to producer Robert Ffrench by fellow deejay Clement Irie, and his first single, "The Ruler" was released not long afterward in 1987. This led to recording sessions with producers such as Patrick Roberts, Bunny Lee, Winston Riley, and Digital B.

In 1991 Buju joined Donovan Germain's Penthouse Records label and began a fruitful partnership with producer Dave Kelly who later launched his own Madhouse Records label. Buju is one of the most popular musicians in Jamaican history, having major chart success in 1992, with "Bogle" and "Love me Browning", both massive hits in Jamaica.

Controversy erupted over "Love Me Browning" which spoke of Banton's penchant for lighter-skinned black women: "Mi love my car mi love my bike mi love mi money and ting, but most of all mi love mi browning." Some accused Banton of denigrating the beauty of darker-skinned black women.

In response, he released "Love Black Woman", which spoke of his love for dark-skinned beauties: "Mi nuh Stop cry, fi all black women, respect all the girls dem with dark complexion". 1992 was an explosive year for Buju as he broke Bob Marley's record for the greatest number of #1 singles in a year....more

Country/Region : Jamaica
Songs

(10)

Albums

(4)

Playlists

(19)
Listen to Buju Banton's new songs including "Things A Come Up", "Those Dayz ft. Assassin", "Summer Body" and many more. Enjoy Buju Banton's latest songs and explore the Buju Banton's new music albums. If you want to download Buju Banton songs MP3, use the Boomplay App to download the Buju Banton songs for free. Discover Buju Banton's latest songs, popular songs, trending songs all on Boomplay.
Mark Anthony Myrie professionally known by his stage name Buju Banton was born on 15 July 1973 in Kingston, Jamaica in an area known as Barbican Road, Kingston. He is a Jamaican reggae dancehall musician and is considered one of the most significant and well-regarded artists in Jamaican music.

Many of Buju's Songs became very popular and trendy on social media in line with a great number of streaming and downloads on Boomplay.

Career
As a youngster, Buju would often watch his favourite artists perform at outdoor shows and local dancehalls in Denham Town. At the age of 12 he picked up the microphone for himself and began toasting under the moniker of Gargamel, working with the Sweet Love and Rambo Mango sound systems.

In 1986, he was introduced to producer Robert Ffrench by fellow deejay Clement Irie, and his first single, "The Ruler" was released not long afterward in 1987. This led to recording sessions with producers such as Patrick Roberts, Bunny Lee, Winston Riley, and Digital B.

In 1991 Buju joined Donovan Germain's Penthouse Records label and began a fruitful partnership with producer Dave Kelly who later launched his own Madhouse Records label. Buju is one of the most popular musicians in Jamaican history, having major chart success in 1992, with "Bogle" and "Love me Browning", both massive hits in Jamaica.

Controversy erupted over "Love Me Browning" which spoke of Banton's penchant for lighter-skinned black women: "Mi love my car mi love my bike mi love mi money and ting, but most of all mi love mi browning." Some accused Banton of denigrating the beauty of darker-skinned black women.

In response, he released "Love Black Woman", which spoke of his love for dark-skinned beauties: "Mi nuh Stop cry, fi all black women, respect all the girls dem with dark complexion". 1992 was an explosive year for Buju as he broke Bob Marley's record for the greatest number of #1 singles in a year.
New Comments(
5

)
FAQs about Buju Banton
Where is Buju Banton from?
He is from Jamaica.
What are the latest songs of Buju Banton?
The latest songs of Buju Banton are Champion, High Life ft. Snoop Dogg and Big It Up.
What are the best songs of Buju Banton?
The best songs of Buju Banton are Hills And Valleys, Destiny and Madda Badda.
What are the best albums of Buju Banton?
The best albums of Buju Banton are Inna Heights, Upside Down 2020 and 'Til Shiloh (25th Anniversary Edition).
How to download songs of Buju Banton?
You can download songs of Buju Banton from Boomplay App for free.
Firstly, install Boomplay app on your mobile phone.
Secondly, navigate to the song you would like to download.
Thirdly, Tap on More > Download.