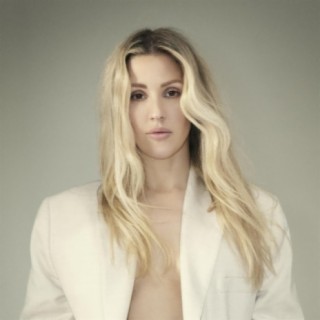 Ellie Goulding
Current #1,796

All Time #2,021

Elena Jane Goulding famously known as Ellie Goulding, was born on 30 December 1986. She is an English singer and songwriter. Her career began when she met record producers Starsmith and Frankmusik, and she was later spotted by Jamie Lillywhite, who later became her manager and A&R. After signing to Polydor Records in July 2009, Goulding released her debut extended play, An Introduction to Ellie Goulding later that year.

Many of Goulding's Songs became very popular and trendy on social media in line with a great number of streaming and downloads on Boomplay.

Career
At age 9, she began playing the clarinet and at age 14 began learning guitar. Although Ellie Goulding signed to Polydor Records in July 2009, her debut single, "Under the Sheets", was released through the independent label Neon Gold Records, appearing digitally in the United Kingdom on 15 November 2009.

The single peaked at No. 53 on the UK Singles Chart following a successful appearance on Later with Jools Holland (performing "Under the Sheets" and "Guns and Horses") and a UK tour supporting Little Boots. "Wish I Stayed" was available as a free download as Single of the Week on iTunes Store UK from 22 to 28 December 2009.

Goulding's debut album Lights was released in March 2010, reaching No. 1 on the UK Albums Chart and No. 6 on the Irish Albums Chart. Its singles "Starry Eyed", "Guns and Horses", and "The Writer" peaked at Nos. 4, 26, and 19.

In August 2010, she released a second EP, Run into the Light, containing remixes of songs from Lights. The album was supported by Nike and was released through Polydor as a running soundtrack in an effort to get her music taken up by the running subculture....more

Country/Region : United Kingdom
Songs

(0)

Albums

(0)

Playlists

(28)
Listen to Ellie Goulding's new songs including and many more. Enjoy Ellie Goulding's latest songs and explore the Ellie Goulding's new music albums. If you want to download Ellie Goulding songs MP3, use the Boomplay App to download the Ellie Goulding songs for free. Discover Ellie Goulding's latest songs, popular songs, trending songs all on Boomplay.
Elena Jane Goulding famously known as Ellie Goulding, was born on 30 December 1986. She is an English singer and songwriter. Her career began when she met record producers Starsmith and Frankmusik, and she was later spotted by Jamie Lillywhite, who later became her manager and A&R. After signing to Polydor Records in July 2009, Goulding released her debut extended play, An Introduction to Ellie Goulding later that year.

Many of Goulding's Songs became very popular and trendy on social media in line with a great number of streaming and downloads on Boomplay.

Career
At age 9, she began playing the clarinet and at age 14 began learning guitar. Although Ellie Goulding signed to Polydor Records in July 2009, her debut single, "Under the Sheets", was released through the independent label Neon Gold Records, appearing digitally in the United Kingdom on 15 November 2009.

The single peaked at No. 53 on the UK Singles Chart following a successful appearance on Later with Jools Holland (performing "Under the Sheets" and "Guns and Horses") and a UK tour supporting Little Boots. "Wish I Stayed" was available as a free download as Single of the Week on iTunes Store UK from 22 to 28 December 2009.

Goulding's debut album Lights was released in March 2010, reaching No. 1 on the UK Albums Chart and No. 6 on the Irish Albums Chart. Its singles "Starry Eyed", "Guns and Horses", and "The Writer" peaked at Nos. 4, 26, and 19.

In August 2010, she released a second EP, Run into the Light, containing remixes of songs from Lights. The album was supported by Nike and was released through Polydor as a running soundtrack in an effort to get her music taken up by the running subculture.
New Comments(
37

)