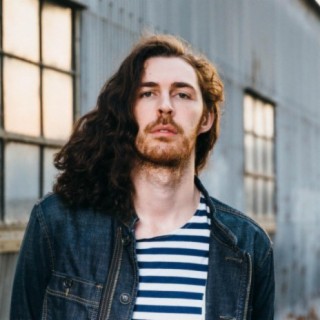 Hozier
Current #6,617

All Time #7,745

Andrew Hozier-Byrne was born on 17 March 1990, in Bray, County Wicklow, Ireland, and is a musician, singer and songwriter, best known for his first EP which included the popular song "Take Me To Church".

Aside from that he has also released another EP, and a debut studio album, which went on to get an international release. His endeavors have helped in raising his net worth to where it is now.

Hozier songs, llike Take Me To Church, become very popular and trendy online with a great number of streaming and downloads on Boomplay.

Career
Hozier is best known for his single 'Take Me to Church'. In 2014, the County Wicklow boy released his first studio album which became an instant hit and immediately brought him fame on the international blues music scene.

Hozier's style of music is not only limited to blues but is also heavily influenced by the rock and R&B genres. The title song from his first extended play 'Take Me to Church' made a remarkable debut on all leading charts in the country by either occupying the first or the second positions.

His second extended play and its title song also did well on the top charts, making in to the top 100 in the UK and reaching as high as the second place in Ireland. Hozier is a two-time Billboard Music Award winner who has delivered numerous singles that have been accredited either gold or platinum.

Follow Boomplay and keep up-to-date with the latest Hozier songs and information.

Hozier songs are included in Boomplay music playlists. Search to stream and download Hozier songs MP3/ single/ albums on the platform....more

Country/Region : Ireland
Songs

(0)

Albums

(0)

Playlists

(1)
Listen to Hozier's new songs including and many more. Enjoy Hozier's latest songs and explore the Hozier's new music albums. If you want to download Hozier songs MP3, use the Boomplay App to download the Hozier songs for free. Discover Hozier's latest songs, popular songs, trending songs all on Boomplay.
Andrew Hozier-Byrne was born on 17 March 1990, in Bray, County Wicklow, Ireland, and is a musician, singer and songwriter, best known for his first EP which included the popular song "Take Me To Church".

Aside from that he has also released another EP, and a debut studio album, which went on to get an international release. His endeavors have helped in raising his net worth to where it is now.

Hozier songs, llike Take Me To Church, become very popular and trendy online with a great number of streaming and downloads on Boomplay.

Career
Hozier is best known for his single 'Take Me to Church'. In 2014, the County Wicklow boy released his first studio album which became an instant hit and immediately brought him fame on the international blues music scene.

Hozier's style of music is not only limited to blues but is also heavily influenced by the rock and R&B genres. The title song from his first extended play 'Take Me to Church' made a remarkable debut on all leading charts in the country by either occupying the first or the second positions.

His second extended play and its title song also did well on the top charts, making in to the top 100 in the UK and reaching as high as the second place in Ireland. Hozier is a two-time Billboard Music Award winner who has delivered numerous singles that have been accredited either gold or platinum.

Follow Boomplay and keep up-to-date with the latest Hozier songs and information.

Hozier songs are included in Boomplay music playlists. Search to stream and download Hozier songs MP3/ single/ albums on the platform.
FAQs about Hozier
Where is Hozier from?
He is from Ireland.
What are the latest songs of Hozier?
The latest songs of Hozier are All Things End, Eat Your Young and Francesca.
What are the best songs of Hozier?
The best songs of Hozier are Take Me To Church and Take Me to Church.
What are the best albums of Hozier?
The best albums of Hozier are Hozier, Wasteland, Baby! and Hozier (Special Edition).