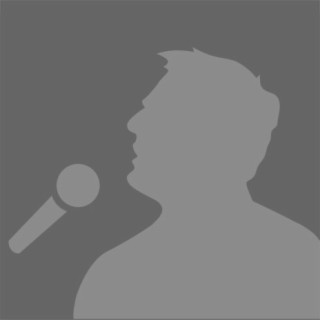 Booggz
Current #99k+

All Time #121.5k

Hailing from the streets of Toronto and riding one of the hottest lead-ups in modern rap history comes Booggz, the wild-styling young rap artist who has spent the last few years making a name for himself and is now ready to bring his unique brand of hip-hop to the world. He's set to drop his full-length album FatherFigure later this year. Following a string of fire EPs, mixtapes, and singles—including the recent smashes "Camilla," and "Floorboardz,"—plus traveling on a European tour with his Canadian counterpart Drake, 2019 is shaping up to be his biggest yet.


Growing up in the rough and tumble Malvern neighborhood of Toronto, he learned how to survive the mean streets at an early age and has embraced that world in his music. Taking equal influence from the music and careers of iconic artists like Snoop Dogg, Jadakiss, and Lil Wayne, in addition to Toronto-area heroes like Drake and Justin Bieber, Booggz in turn recognizes the role he is now playing for others. Calling his album FatherFigure is a nod to his status as one of the veteran shapers of the Toronto hip-hop scene, and how his vocal style has been influential to others in his town.


"I make realistic music from what happens in my life experiences," he says. "I get my influence from the world, everything in it. The streets of Toronto taught me about survival, but I was also taught how to make it out. Now I strive to make the best music I can as an artist for the whole world."...more

Country : Canada
Songs

(1)

Albums

(1)

Playlists

(0)
Listen to Booggz's new songs including "AHHH HA (Freestyle)", and many more. Enjoy Booggz's latest songs and explore the Booggz's new music albums. If you want to download Booggz songs MP3, use the Boomplay App to download the Booggz songs for free. Discover Booggz's latest songs, popular songs, trending songs all on Boomplay.
Hailing from the streets of Toronto and riding one of the hottest lead-ups in modern rap history comes Booggz, the wild-styling young rap artist who has spent the last few years making a name for himself and is now ready to bring his unique brand of hip-hop to the world. He's set to drop his full-length album FatherFigure later this year. Following a string of fire EPs, mixtapes, and singles—including the recent smashes "Camilla," and "Floorboardz,"—plus traveling on a European tour with his Canadian counterpart Drake, 2019 is shaping up to be his biggest yet.


Growing up in the rough and tumble Malvern neighborhood of Toronto, he learned how to survive the mean streets at an early age and has embraced that world in his music. Taking equal influence from the music and careers of iconic artists like Snoop Dogg, Jadakiss, and Lil Wayne, in addition to Toronto-area heroes like Drake and Justin Bieber, Booggz in turn recognizes the role he is now playing for others. Calling his album FatherFigure is a nod to his status as one of the veteran shapers of the Toronto hip-hop scene, and how his vocal style has been influential to others in his town.


"I make realistic music from what happens in my life experiences," he says. "I get my influence from the world, everything in it. The streets of Toronto taught me about survival, but I was also taught how to make it out. Now I strive to make the best music I can as an artist for the whole world."
New Comments(
0

)

What do you think of this artist?