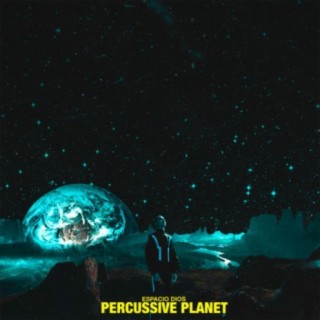 Espacio Dios
Current #21k

All Time #8,782

Espacio Dios is a 21-year-old South African songwriter, producer & artist.

His 2016 Debut EP Back Seat Galaxy received acclaim in the Alternative community, and a 2017 collaboration with Kilter on "Treasure" debuted on the Billboard charts and was added at triple j. OkayAfrica named him one of "25 South African Rappers Under 25 Killing the Game", and collaborations with the two-time Grammy-nominated Allan Kingdom, (featured on Kanye West's All day) followed. 2018 saw the release of Espacio Dios' EP Percussive Planet, from which Uri Fire gained synchs for the movie "Luce" and Netflix series "Queen of the South." Another collaboration with Muzi on "Good Vibes Only" has achieved the best 30 songs of 2019 via la Radio Nova in France while reaching #1 on South African national youth radio 5FM.

May 2020 sees the release of Espacio Dios' debut album Son of Uri, a 13-track record heavily influenced by the diversity of language and English, Setswana, Swahili and Zulu cultures. The album depicts how both darkness and light can be both positive and negative according to Espacio's life experiences....more

Country/Region : South Africa
Songs

(26)

Albums

(12)

Playlists

(0)
1

2

3

4

5

6

7

8

9

10

11

12

13

14

15

16

17

18

19

20

21

22

23

24

25

26
Listen to Espacio Dios's new songs including "The Knowing", "Deliverance", "Love yourself" and many more. Enjoy Espacio Dios's latest songs and explore the Espacio Dios's new music albums. If you want to download Espacio Dios songs MP3, use the Boomplay App to download the Espacio Dios songs for free. Discover Espacio Dios's latest songs, popular songs, trending songs all on Boomplay.
Espacio Dios is a 21-year-old South African songwriter, producer & artist.

His 2016 Debut EP Back Seat Galaxy received acclaim in the Alternative community, and a 2017 collaboration with Kilter on "Treasure" debuted on the Billboard charts and was added at triple j. OkayAfrica named him one of "25 South African Rappers Under 25 Killing the Game", and collaborations with the two-time Grammy-nominated Allan Kingdom, (featured on Kanye West's All day) followed. 2018 saw the release of Espacio Dios' EP Percussive Planet, from which Uri Fire gained synchs for the movie "Luce" and Netflix series "Queen of the South." Another collaboration with Muzi on "Good Vibes Only" has achieved the best 30 songs of 2019 via la Radio Nova in France while reaching #1 on South African national youth radio 5FM.

May 2020 sees the release of Espacio Dios' debut album Son of Uri, a 13-track record heavily influenced by the diversity of language and English, Setswana, Swahili and Zulu cultures. The album depicts how both darkness and light can be both positive and negative according to Espacio's life experiences.
New Comments(
0

)

What do you think of this artist?