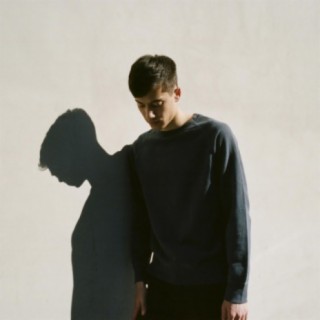 Eden
Current #756

All Time #850

Jonathon was born on 23 December 1995 to an Irish mother and a Hongkong father in Dublin, Ireland. From the age of seven, he was trained in classical violin. He later taught himself the piano, guitar and drums. He attended and graduated from Blackrock College, Dublin.

Many Eden songs become very popular and trendy online with a great number of streaming and downloads on Boomplay

CAREER AND ACHIEVEMENTS
Ng began independently releasing tracks as The Eden Project in 2013, achieving popularity through promotion networks.

In 2014, he released the album Kairos, in which the tracks "Statues" and "Chasing Ghosts" saw him experimenting with a more subdued alternative style of music. He also was a vocalist in "Iris" (performed by Exit Friendzone) and made track "Lost". Both tracks along with "Chasing Ghosts" were released on No Copyright Sounds.

In October 2014, he released the Entrance EP, whose indie track "Circles" contrasted his familiar electronic style. His most popular tracks were deviations from his usual sound. On 10 December 2014, he was featured on the track "Scribble" by New York-based producer Puppet, which was released through Monstercat.

In 2015, Ng further embraced his indie style with the Bipolar Paradise EP, whose track "Fumes" has amassed nearly 17 million views on YouTube as of 22 December 2020. He later announced that he was discontinuing The Eden Project, and released Final Call, his last EP under the alias. It contained two covers, one of "Blank Space" by Taylor Swift and the other of "Crazy In Love" by Beyonce. "Times Like These" is officially the last song released under his former alias.

Ng changed his alias to EDEN following the release of Final Call and began recording new work in spring 2015. The End Credits EP was released for free download worldwide on 8 August through UK-based label Seeking Blue Records, as well as Ng's own imprint MCMXCV....more

Country/Region : Ireland
Songs

(30)

Albums

(19)

Playlists

(0)

Similar Artists

(10)
1

2

3

4

5

6

7

8

9

10

11

12

13

14

15

16

17

18

19

20

21

22

23

24

25

26

27

28

29

30
Listen to Eden's new songs including "No Alcohol", "Relève-toi", "Trudy" and many more. Enjoy Eden's latest songs and explore the Eden's new music albums. If you want to download Eden songs MP3, use the Boomplay App to download the Eden songs for free. Discover Eden's latest songs, popular songs, trending songs all on Boomplay.
Jonathon was born on 23 December 1995 to an Irish mother and a Hongkong father in Dublin, Ireland. From the age of seven, he was trained in classical violin. He later taught himself the piano, guitar and drums. He attended and graduated from Blackrock College, Dublin.

Many Eden songs become very popular and trendy online with a great number of streaming and downloads on Boomplay

CAREER AND ACHIEVEMENTS
Ng began independently releasing tracks as The Eden Project in 2013, achieving popularity through promotion networks.

In 2014, he released the album Kairos, in which the tracks "Statues" and "Chasing Ghosts" saw him experimenting with a more subdued alternative style of music. He also was a vocalist in "Iris" (performed by Exit Friendzone) and made track "Lost". Both tracks along with "Chasing Ghosts" were released on No Copyright Sounds.

In October 2014, he released the Entrance EP, whose indie track "Circles" contrasted his familiar electronic style. His most popular tracks were deviations from his usual sound. On 10 December 2014, he was featured on the track "Scribble" by New York-based producer Puppet, which was released through Monstercat.

In 2015, Ng further embraced his indie style with the Bipolar Paradise EP, whose track "Fumes" has amassed nearly 17 million views on YouTube as of 22 December 2020. He later announced that he was discontinuing The Eden Project, and released Final Call, his last EP under the alias. It contained two covers, one of "Blank Space" by Taylor Swift and the other of "Crazy In Love" by Beyonce. "Times Like These" is officially the last song released under his former alias.

Ng changed his alias to EDEN following the release of Final Call and began recording new work in spring 2015. The End Credits EP was released for free download worldwide on 8 August through UK-based label Seeking Blue Records, as well as Ng's own imprint MCMXCV.
FAQs about Eden
Where is Eden from?
He is from Ireland.
What are the latest songs of Eden?
The latest songs of Eden are Trudy, Louis le cancre ft. Les introuvables and Lift Me (D'STILL'D Mix).
What are the best songs of Eden?
The best songs of Eden are Ayo and Je suis mariée.
What are the best albums of Eden?
The best albums of Eden are Dans ta présence, Ayo and Special adoration.
How to download songs of Eden?
You can download songs of Eden from Boomplay App for free.
Firstly, install Boomplay app on your mobile phone.
Secondly, navigate to the song you would like to download.
Thirdly, Tap on More > Download.