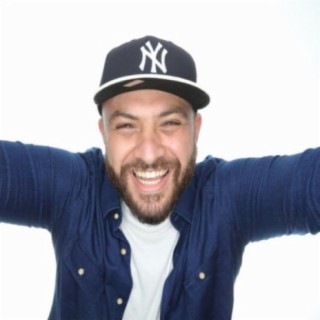 Jack Sleiman
Current #0

All Time #455.3k

Jack Sleiman is an ardent music lover known for being well-versed in remixing different music styles while innovating and making a sound that's truly his own. Having traveled the world for shows and events, Jack combines multiple genres and tastes from different cultures in his music, which is visible in the success of his remixes and tracks across the globe.

He has remixed tracks such a Babylone's 'Zina,' Hozier's 'Take Me To Church' and has a single titled 'Next' featuring MIMS, which took charts by storm holding top 10 ranks in 18 different countries.

The sensational DJ & Producer has been running worldwide shows and events alongside international artists and celebrities like Drake, Ke$ha, The Weeknd, DJ Snake, Sean Kingston, Karl Wolf, 50 Cent, Sean Paul, Fat Joe, Ja-Rule among many others. Jack was also part of the launching of Eminem's 2010 album Recovery.

Aiming to stir the hearts and souls of fans time and time again, Jack Sleiman is currently working on a treat due for release in June 2019 with Sean Kingston and Karl Wolf, an African/Pop banger titled 'Remember.'...more

Country/Region : Lebanon
Songs

(0)

Albums

(0)

Playlists

(0)
Listen to Jack Sleiman's new songs including and many more. Enjoy Jack Sleiman's latest songs and explore the Jack Sleiman's new music albums. If you want to download Jack Sleiman songs MP3, use the Boomplay App to download the Jack Sleiman songs for free. Discover Jack Sleiman's latest songs, popular songs, trending songs all on Boomplay.
Jack Sleiman is an ardent music lover known for being well-versed in remixing different music styles while innovating and making a sound that's truly his own. Having traveled the world for shows and events, Jack combines multiple genres and tastes from different cultures in his music, which is visible in the success of his remixes and tracks across the globe.

He has remixed tracks such a Babylone's 'Zina,' Hozier's 'Take Me To Church' and has a single titled 'Next' featuring MIMS, which took charts by storm holding top 10 ranks in 18 different countries.

The sensational DJ & Producer has been running worldwide shows and events alongside international artists and celebrities like Drake, Ke$ha, The Weeknd, DJ Snake, Sean Kingston, Karl Wolf, 50 Cent, Sean Paul, Fat Joe, Ja-Rule among many others. Jack was also part of the launching of Eminem's 2010 album Recovery.

Aiming to stir the hearts and souls of fans time and time again, Jack Sleiman is currently working on a treat due for release in June 2019 with Sean Kingston and Karl Wolf, an African/Pop banger titled 'Remember.'
New Comments(
0

)

What do you think of this artist?
FAQs about Jack Sleiman
Where is Jack Sleiman from?
He is from Lebanon.
What are the best songs of Jack Sleiman?
The best songs of Jack Sleiman are Secrets ft. Ice Prince, Awa Imani & Eylie, Remember ft. Karl Wolf & Sean Kingston and Ella ft. Skales.
What are the best albums of Jack Sleiman?
The best albums of Jack Sleiman are Secrets, Remember and Ella.