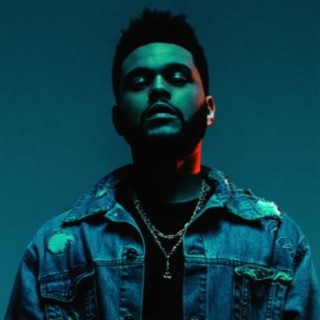 The Weeknd
Current #254

All Time #231

Born Abel Makkonen Tesfaye (February 16, 1990 ), known professionally as the Weeknd, is a Canadian singer, songwriter, and record producer. In late 2010, Tesfaye anonymously uploaded several songs to YouTube under the name "The Weeknd".

Among the world's best selling musical artists with over 75 million records sold and on the list of most-streamed artists on Spotify, Tesfaye has won many accolades, including three Grammy Awards, five American Music Awards, nineteen Billboard Music Awards, two MTV Video Music Awards, fifteen Juno Awards, five SOCAN awards and one Brit Award, and has been nominated for an Academy Award.
He released three nine-track mixtapes throughout 2011: House of Balloons, Thursday and Echoes of Silence, which were critically acclaimed. In 2012, he released a compilation album Trilogy, thirty tracks consisting of the remastered mixtapes and three additional songs.

It was released under Republic Records and his own label XO. In 2013, he released his debut studio album Kiss Land, which was supported by the singles "Kiss Land" and "Live For". His second album, Beauty Behind the Madness, which became his first number-one album on the US Billboard 200, included the number-three single "Earned It" and produced the number-one singles "The Hills" and "Can't Feel My Face". The songs have simultaneously held the top three spots on the Billboard Hot R&B Songs chart, making him the first artist in history to achieve this. s. In September 2016, the release of the third album Starboy was announced along with the release of the title track single "Starboy", which subsequently reached number one on the Billboard Hot 100....more

Country/Region : Canada
Listen to The Weeknd's new songs including and many more. Enjoy The Weeknd's latest songs and explore the The Weeknd's new music albums. If you want to download The Weeknd songs MP3, use the Boomplay App to download the The Weeknd songs for free. Discover The Weeknd's latest songs, popular songs, trending songs all on Boomplay.
Born Abel Makkonen Tesfaye (February 16, 1990 ), known professionally as the Weeknd, is a Canadian singer, songwriter, and record producer. In late 2010, Tesfaye anonymously uploaded several songs to YouTube under the name "The Weeknd".

Among the world's best selling musical artists with over 75 million records sold and on the list of most-streamed artists on Spotify, Tesfaye has won many accolades, including three Grammy Awards, five American Music Awards, nineteen Billboard Music Awards, two MTV Video Music Awards, fifteen Juno Awards, five SOCAN awards and one Brit Award, and has been nominated for an Academy Award.
He released three nine-track mixtapes throughout 2011: House of Balloons, Thursday and Echoes of Silence, which were critically acclaimed. In 2012, he released a compilation album Trilogy, thirty tracks consisting of the remastered mixtapes and three additional songs.

It was released under Republic Records and his own label XO. In 2013, he released his debut studio album Kiss Land, which was supported by the singles "Kiss Land" and "Live For". His second album, Beauty Behind the Madness, which became his first number-one album on the US Billboard 200, included the number-three single "Earned It" and produced the number-one singles "The Hills" and "Can't Feel My Face". The songs have simultaneously held the top three spots on the Billboard Hot R&B Songs chart, making him the first artist in history to achieve this. s. In September 2016, the release of the third album Starboy was announced along with the release of the title track single "Starboy", which subsequently reached number one on the Billboard Hot 100.
FAQs about The Weeknd
Where is The Weeknd from?
He is from Canada.
What are the latest songs of The Weeknd?
The latest songs of The Weeknd are Double Fantasy ft. Future and Double Fantasy (Radio Edit) ft. Future.
What are the best songs of The Weeknd?
The best songs of The Weeknd are Blinding Lights, Save Your Tears (Remix) ft. Ariana Grande and Save Your Tears.
What are the best albums of The Weeknd?
The best albums of The Weeknd are After Hours, Dawn FM and Starboy.