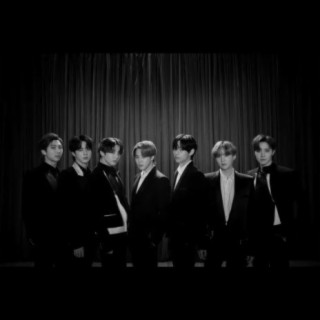 BTS
Current #349

All Time #462

BTS (Korean: 방탄소년단; RR: Bangtan Sonyeondan), also known as the Bangtan Boys, is a seven-member South Korean boy band that was formed in 2010 and debuted in 2013 under Big Hit Entertainment. The septet—composed of Jin, Suga, J-Hope, RM, Jimin, V, and Jungkook—co-writes and co-produces much of their own output. BTS' first members were recruited through Big Hit's "Hit it" auditions in 2010 and 2011.

BTS' album The Most Beautiful Moment in Life: Young Forever went on to win the Album of the Year award at the 2016 Melon Music Awards. Their second full album, Wings (2016), peaked at #26 on the Billboard 200, which marked the highest chart ranking for a K-pop album ever. In South Korea, Wings became the best-selling album in the Gaon Album Chart history at the time. It sold more than 1.5 million copies, making it BTS's first "million seller", and the group was subsequently awarded Artist of the Year at the 2016 Mnet Asian Music Awards.

On March 2, 2018, J-Hope released his first solo mixtape titled Hope World for free download on Google Drive, streaming on Spotify and SoundCloud, and for purchase on iTunes. The accompanying music video for the title track, "Daydream", reached 1 million likes in 1 hour 43 minutes, making it the fastest Korean video to reach the benchmark.

Map of the Soul: 7 is the fourth studio album by BTS. It was released on February 21, 2020 And Consist of 20 Track, with "ON" serving as the album's title track. The album debuted at #1 on Billboard 200, becoming BTS's fourth #1 on that chart. This album was the best-selling album of 2020 in South Korea....more

Country/Region : South Korea
Listen to BTS's new songs including "Dynamite", "Life Goes On", "Dynamite" and many more. Enjoy BTS's latest songs and explore the BTS's new music albums. If you want to download BTS songs MP3, use the Boomplay App to download the BTS songs for free. Discover BTS's latest songs, popular songs, trending songs all on Boomplay.
BTS (Korean: 방탄소년단; RR: Bangtan Sonyeondan), also known as the Bangtan Boys, is a seven-member South Korean boy band that was formed in 2010 and debuted in 2013 under Big Hit Entertainment. The septet—composed of Jin, Suga, J-Hope, RM, Jimin, V, and Jungkook—co-writes and co-produces much of their own output. BTS' first members were recruited through Big Hit's "Hit it" auditions in 2010 and 2011.

BTS' album The Most Beautiful Moment in Life: Young Forever went on to win the Album of the Year award at the 2016 Melon Music Awards. Their second full album, Wings (2016), peaked at #26 on the Billboard 200, which marked the highest chart ranking for a K-pop album ever. In South Korea, Wings became the best-selling album in the Gaon Album Chart history at the time. It sold more than 1.5 million copies, making it BTS's first "million seller", and the group was subsequently awarded Artist of the Year at the 2016 Mnet Asian Music Awards.

On March 2, 2018, J-Hope released his first solo mixtape titled Hope World for free download on Google Drive, streaming on Spotify and SoundCloud, and for purchase on iTunes. The accompanying music video for the title track, "Daydream", reached 1 million likes in 1 hour 43 minutes, making it the fastest Korean video to reach the benchmark.

Map of the Soul: 7 is the fourth studio album by BTS. It was released on February 21, 2020 And Consist of 20 Track, with "ON" serving as the album's title track. The album debuted at #1 on Billboard 200, becoming BTS's fourth #1 on that chart. This album was the best-selling album of 2020 in South Korea.