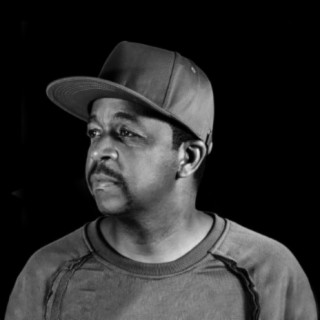 Oskido
Current #1,719

All Time #3,696

Oscar Mdlongwa has been given many affectionate nicknames over the years, including Oscar "Warona" (which means "ours"), "The Big O" and "Godzilla".His career is a fairytale one: he started out selling boerewors rolls from a stall outside Club Razzmatazz in Hillbrow. It was the early nineties, and late at night he would sneak in to the club to jam to fresh house tracks. He became fascinated with deejaying and occasionally he took over while the DJ took a break. One night, Razzmatazz's resident didn't pitch and he was asked to stand in. He hasn't looked back...


The Church Grooves concept has extended into a platinum-selling range of 'Oskido's Church Grooves' CDs , which have had the entire nation bumping. Their blend of fiercely contemporary fare and anthemic rhythms is rarely beatenIn 2010 he was selected to be an ambassador for the Three ShipsPioneers Campaigns as welll as Hansa Pilsner Legends.In the same year achieved a life long dream of opening his own restaurant, partnering with Roneld's he launched Oskido's Groove lounge. An up market, loungy bar thatoffers live performances by artists and DJs – Which in turn creates atmospheres that captures the essence of all that he ever wanted in a restaurant....more

Country/Region : South Africa
Songs

(1)

Albums

(1)

Playlists

(2)
Listen to Oskido's new songs including "Tchogolosa", and many more. Enjoy Oskido's latest songs and explore the Oskido's new music albums. If you want to download Oskido songs MP3, use the Boomplay App to download the Oskido songs for free. Discover Oskido's latest songs, popular songs, trending songs all on Boomplay.
Oscar Mdlongwa has been given many affectionate nicknames over the years, including Oscar "Warona" (which means "ours"), "The Big O" and "Godzilla".His career is a fairytale one: he started out selling boerewors rolls from a stall outside Club Razzmatazz in Hillbrow. It was the early nineties, and late at night he would sneak in to the club to jam to fresh house tracks. He became fascinated with deejaying and occasionally he took over while the DJ took a break. One night, Razzmatazz's resident didn't pitch and he was asked to stand in. He hasn't looked back...


The Church Grooves concept has extended into a platinum-selling range of 'Oskido's Church Grooves' CDs , which have had the entire nation bumping. Their blend of fiercely contemporary fare and anthemic rhythms is rarely beatenIn 2010 he was selected to be an ambassador for the Three ShipsPioneers Campaigns as welll as Hansa Pilsner Legends.In the same year achieved a life long dream of opening his own restaurant, partnering with Roneld's he launched Oskido's Groove lounge. An up market, loungy bar thatoffers live performances by artists and DJs – Which in turn creates atmospheres that captures the essence of all that he ever wanted in a restaurant.
New Comments(
0

)

What do you think of this artist?