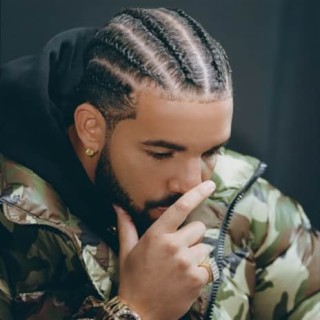 Drake
Current #113

All Time #72

Aubrey Drake Graham(born October 24, 1986) is a Canadian rapper, singer, songwriter, actor, producer, and entrepreneur.

After becoming musically inspired by Jay-Z and Clipse, Drake self-released his debut mixtape, Room for Improvement, in 2006. The mixtape featured Trey Songz and Lupe Fiasco, and included vast production from Canadian producers Boi-1da and Frank Dukes. When asked about the mixtape, Drake described the project as "pretty straightforward, radio friendly, [and] not much content to it." Room for Improvement was released for sale only and sold roughly 6,000 copies,for which Drake received $304.04 in royalty payments. In 2007, he released his second mixtape Comeback Season. Released from his recently founded October's Very Own label, it spawned the single "Replacement Girl" featuring Trey Songz.

As an entrepreneur, Drake founded the OVO Sound record label with longtime collaborator 40 in 2012. In 2013, Drake became the new "global ambassador" of the Toronto Raptors, joining the executive committee of the NBA franchise, while owning naming rights to its practice facility.

Among the world's best-selling music artists, with over 170 million records sold, Drake is ranked as the highest-certified digital singles artist in the United States by the RIAA. He has won four Grammy Awards, six American Music Awards, a record 27 Billboard Music Awards, two Brit Awards, and three Juno Awards, and holds several Billboard chart records; Drake has the most top 10 placements on the Billboard Hot 100 (54), the most charted songs (258) on the Hot 100, the most simultaneously charted Hot 100 songs in one week (27), the most continuous time on the Hot 100 (431 weeks), and the most Hot 100 debuts in one week (22). He additionally has the most number-one singles on the R&B/Hip-Hop Airplay, Hot R&B/Hip-Hop Songs, Hot Rap Songs, and Rhythmic Airplay charts....more

Country/Region : Canada
Listen to Drake's new songs including and many more. Enjoy Drake's latest songs and explore the Drake's new music albums. If you want to download Drake songs MP3, use the Boomplay App to download the Drake songs for free. Discover Drake's latest songs, popular songs, trending songs all on Boomplay.
Aubrey Drake Graham(born October 24, 1986) is a Canadian rapper, singer, songwriter, actor, producer, and entrepreneur.

After becoming musically inspired by Jay-Z and Clipse, Drake self-released his debut mixtape, Room for Improvement, in 2006. The mixtape featured Trey Songz and Lupe Fiasco, and included vast production from Canadian producers Boi-1da and Frank Dukes. When asked about the mixtape, Drake described the project as "pretty straightforward, radio friendly, [and] not much content to it." Room for Improvement was released for sale only and sold roughly 6,000 copies,for which Drake received $304.04 in royalty payments. In 2007, he released his second mixtape Comeback Season. Released from his recently founded October's Very Own label, it spawned the single "Replacement Girl" featuring Trey Songz.

As an entrepreneur, Drake founded the OVO Sound record label with longtime collaborator 40 in 2012. In 2013, Drake became the new "global ambassador" of the Toronto Raptors, joining the executive committee of the NBA franchise, while owning naming rights to its practice facility.

Among the world's best-selling music artists, with over 170 million records sold, Drake is ranked as the highest-certified digital singles artist in the United States by the RIAA. He has won four Grammy Awards, six American Music Awards, a record 27 Billboard Music Awards, two Brit Awards, and three Juno Awards, and holds several Billboard chart records; Drake has the most top 10 placements on the Billboard Hot 100 (54), the most charted songs (258) on the Hot 100, the most simultaneously charted Hot 100 songs in one week (27), the most continuous time on the Hot 100 (431 weeks), and the most Hot 100 debuts in one week (22). He additionally has the most number-one singles on the R&B/Hip-Hop Airplay, Hot R&B/Hip-Hop Songs, Hot Rap Songs, and Rhythmic Airplay charts.
New Comments(
779

)
FAQs about Drake
Where is Drake from?
He is from Canada.
What are the latest songs of Drake?
The latest songs of Drake are Hours In Silence ft. 21 Savage, More M's ft. 21 Savage and Treacherous Twins ft. 21 Savage.
What are the best songs of Drake?
The best songs of Drake are God's Plan, Toosie Slide and Girls Want Girls ft. Lil Baby.
What are the best albums of Drake?
The best albums of Drake are Certified Lover Boy, Scorpion and Her Loss.