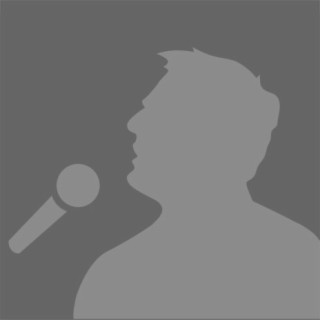 Julie Hanney
Current #99k+

All Time #242.5k

Julie Hanney is a pianist, composer, teacher, performer and music director. Bringing peace, joy and connection via music are her number one goals. When she isn't working on an array of musical projects, she loves to explore the natural world. Kayaking, hiking, camping, forest bathing and seeking out hot springs are some of her favorite pursuits. Nature inspires her musical creations, as do meditation and contemplative prayer.

Julie's Christmas album titled A Peace-Filled Christmas is being released on November 1, 2019. This album contains inventive treatments of well-loved Christmas songs and a brings a sense of peace to the listener during what can be a hectic season. Each song invites the listener to breathe, to pause, to ponder and to go on a gentle musical journey. Julie has been described as "If George Winston and Erik Satie had a musical baby." This is as funny as it is accurate, and you will discover for yourself how she blends jazz, new age piano, classical and romantic styles into a hybrid all her own.

Please visit http://www.juliehanneypiano.com for more info....more

Country/Region : Others
Songs

(27)

Albums

(11)

Playlists

(0)
1

2

3

4

5

6

7

8

9

10

11

12

13

14

15

16

17

18

19

20

21

22

23

24

25

26

27
Listen to Julie Hanney's new songs including "Slowing Down", "Beethoven in Love (A Modern Interpretation of Sonata No. 1 in F minor)", "Signs of Hope" and many more. Enjoy Julie Hanney's latest songs and explore the Julie Hanney's new music albums. If you want to download Julie Hanney songs MP3, use the Boomplay App to download the Julie Hanney songs for free. Discover Julie Hanney's latest songs, popular songs, trending songs all on Boomplay.
Julie Hanney is a pianist, composer, teacher, performer and music director. Bringing peace, joy and connection via music are her number one goals. When she isn't working on an array of musical projects, she loves to explore the natural world. Kayaking, hiking, camping, forest bathing and seeking out hot springs are some of her favorite pursuits. Nature inspires her musical creations, as do meditation and contemplative prayer.

Julie's Christmas album titled A Peace-Filled Christmas is being released on November 1, 2019. This album contains inventive treatments of well-loved Christmas songs and a brings a sense of peace to the listener during what can be a hectic season. Each song invites the listener to breathe, to pause, to ponder and to go on a gentle musical journey. Julie has been described as "If George Winston and Erik Satie had a musical baby." This is as funny as it is accurate, and you will discover for yourself how she blends jazz, new age piano, classical and romantic styles into a hybrid all her own.

Please visit http://www.juliehanneypiano.com for more info.
New Comments(
0

)

What do you think of this artist?