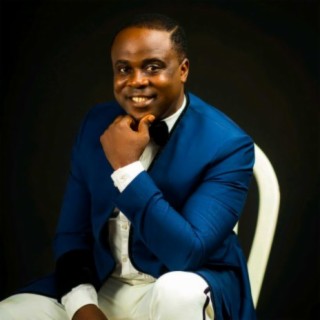 T Sharp
Current #7,812

All Time #75

Taiwo Ogobowale popularly known as T SHARP, is a prolific song writer, worship leader, music instructor, gospel music minister, and multi instrumentalist.

T Sharp can be easily described as a rich blend of Grace and gift, world class composer/producer and astute musician who communicates his artistic passion for music with a strong sense of purpose and devotion to a vision and mandate that connects each listener and audience to a wholesome experience.

T Sharp songs become very popular and trendy online with a great number of streaming and downloads on Boomplay.

Career
T SHARP, a talented artist from Nigeria Summarizes his music as "FOR THE HEART, FOR THE LORD AND FOR THE GOOD OF MANKIND". He plays a vast styles of gospel music genres: Pop, Classical, Rock, R&B, and African genres of music, to mention but a few. T Sharp also plays a total of 6 different musical instruments.

He has travelled and performed at many events and shows accross the UK, America, Canada, South Africa, Nigeria to name a few.

T SHARP functions as both music director and guitarist for international Preacher and Televangelist, PASTOR CHRIS OYAKHILOME, at various ministry programs which have held in the UK (O2, Wembley Arena, Excel centre), Canada, filled stadiums in
South Africa, Nigeria and other Countries over the years.

T SHARP has also performed and recorded with international award winning gospel artist
"SINACH" where He collaborated with her on her songs "PRECIOUS JESUS" and "UNCHANGING GOD".

In 2015, T SHARP directed the Guiness book of records world largest choir attempt,
with 12,000 singers and a 120 man strong Orchestra.

He is currently the Director of Studies at the LoveWorld Music Academy, and music director of the Loveworld International Praise Team.

Follow Boomplay and keep up-to-date with the latest T Sharp songs and information.

T Sharp Songs
• Melody in My Heart
• Our Lives Belong to You
• I Give My Heart Away
• Grace Will Speak For Me
• Things Are Shifting
• Glory to Your Name
• Lions
• Blessed Be Your Name
• Colours To My Life
• Kileoleshe
• Am Alive
• In My Dna
• All the World
• I Got The Victory
• Birthday
• Talodabire
• With Everything
• Sono Grato
• Ìmọ́lẹ̀
• My Identity
• Almighty Fortress
• Jehovah God
• Marvelous
• This Is How I Celebrate
• Lamb of God
• Merry Christmas Gidi
• Committed
• Where We Are
• The Reason
• Heaven's Rain
• You'll Never Let Me Fall
• My Mama

T Sharp songs are included in Boomplay music playlists. Search to stream and download T Sharp songs MP3/ single/ albums on the platform....more

Country/Region : Nigeria
Songs

(52)

Albums

(8)

Playlists

(0)
1

2

3

4

5

6

7

8

9

10

11

12

13

14

15

16

17

18

19

20

21

22

23

24

25

26

27

28

29

30

31

32

33

34

35

36

37

38

39

40

41

42

43

44

45

46

47

48

49

50

51

52
Listen to T Sharp's new songs including "Am Alive", "Birthday", "You Are The Answer" and many more. Enjoy T Sharp's latest songs and explore the T Sharp's new music albums. If you want to download T Sharp songs MP3, use the Boomplay App to download the T Sharp songs for free. Discover T Sharp's latest songs, popular songs, trending songs all on Boomplay.
Taiwo Ogobowale popularly known as T SHARP, is a prolific song writer, worship leader, music instructor, gospel music minister, and multi instrumentalist.

T Sharp can be easily described as a rich blend of Grace and gift, world class composer/producer and astute musician who communicates his artistic passion for music with a strong sense of purpose and devotion to a vision and mandate that connects each listener and audience to a wholesome experience.

T Sharp songs become very popular and trendy online with a great number of streaming and downloads on Boomplay.

Career
T SHARP, a talented artist from Nigeria Summarizes his music as "FOR THE HEART, FOR THE LORD AND FOR THE GOOD OF MANKIND". He plays a vast styles of gospel music genres: Pop, Classical, Rock, R&B, and African genres of music, to mention but a few. T Sharp also plays a total of 6 different musical instruments.

He has travelled and performed at many events and shows accross the UK, America, Canada, South Africa, Nigeria to name a few.

T SHARP functions as both music director and guitarist for international Preacher and Televangelist, PASTOR CHRIS OYAKHILOME, at various ministry programs which have held in the UK (O2, Wembley Arena, Excel centre), Canada, filled stadiums in
South Africa, Nigeria and other Countries over the years.

T SHARP has also performed and recorded with international award winning gospel artist
"SINACH" where He collaborated with her on her songs "PRECIOUS JESUS" and "UNCHANGING GOD".

In 2015, T SHARP directed the Guiness book of records world largest choir attempt,
with 12,000 singers and a 120 man strong Orchestra.

He is currently the Director of Studies at the LoveWorld Music Academy, and music director of the Loveworld International Praise Team.

Follow Boomplay and keep up-to-date with the latest T Sharp songs and information.

T Sharp Songs
• Melody in My Heart
• Our Lives Belong to You
• I Give My Heart Away
• Grace Will Speak For Me
• Things Are Shifting
• Glory to Your Name
• Lions
• Blessed Be Your Name
• Colours To My Life
• Kileoleshe
• Am Alive
• In My Dna
• All the World
• I Got The Victory
• Birthday
• Talodabire
• With Everything
• Sono Grato
• Ìmọ́lẹ̀
• My Identity
• Almighty Fortress
• Jehovah God
• Marvelous
• This Is How I Celebrate
• Lamb of God
• Merry Christmas Gidi
• Committed
• Where We Are
• The Reason
• Heaven's Rain
• You'll Never Let Me Fall
• My Mama

T Sharp songs are included in Boomplay music playlists. Search to stream and download T Sharp songs MP3/ single/ albums on the platform.