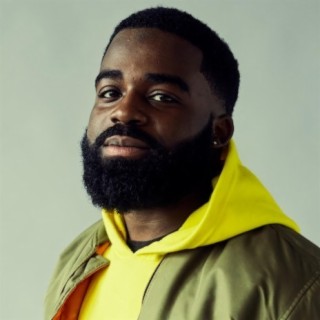 Afro B
Current #3,328

All Time #1,539

Ross-Emmanuel Bayeto popularly known by his stage name Afro B is a British-Ivorian Dj, singer, and songwriter known for his hit song Drogba and Joana. He also coined the term "Afrowave", a fusion of hip hop, dancehall, and Afrobeat melodies.

Afro B Born in the Greenwich region of London in 1993 to French-speaking Ivorian parents. He completed his primary and secondary education in Greenwich, south London. There he started music at a tender age, performing in different church choirs and also playing the piano.

Many Afro B songs become very popular and trendy online with a great number of streaming and downloads on Boomplay.

Afro B Career
Ross-Emmanuel Bayeto began playing piano while in secondary school and eventually assumed the role in his church choir. His early DJ tracks included 2013's "My Sweet Coco" in collaboration with Mista Silva, and ``Baba God" in collaboration with SK, a modern gospel worship song.

Follow Boomplay and keep up-to-date with the latest Afro B songs and information.

Achievement.
In 2017, he did the viral #Drogba challenge to pay homage to Drogba the Chelsea and Ivory Coast star. Ghazi Shami, the president and CEO of U.K. independent EMPIRE signed Afro B to the label in June of 2019 as the French Montana remix of "Drogba (Joanna)" was rampaging over the dancefloors of clubs in the U.K., the U.S and the Caribbean.

Down below is the link to his special playlist which is made of his songs; https://www.boomplaymusic.com/share/playlist/13672989

Here is some of his release;
• Bluffin
• Shisha
• Drogba
• Vibrate
• And many more
• Afro B Net Worth

Social Media Handles
• Instagram: @afrob__
• Twitter: @afrob

Afro B songs are included in Boomplay music playlists. Search to stream and download Afro B songs MP3/ single/ albums on the platform....more

Country/Region : United Kingdom
Songs

(0)

Albums

(0)

Playlists

(13)
Listen to Afro B's new songs including and many more. Enjoy Afro B's latest songs and explore the Afro B's new music albums. If you want to download Afro B songs MP3, use the Boomplay App to download the Afro B songs for free. Discover Afro B's latest songs, popular songs, trending songs all on Boomplay.
Ross-Emmanuel Bayeto popularly known by his stage name Afro B is a British-Ivorian Dj, singer, and songwriter known for his hit song Drogba and Joana. He also coined the term "Afrowave", a fusion of hip hop, dancehall, and Afrobeat melodies.

Afro B Born in the Greenwich region of London in 1993 to French-speaking Ivorian parents. He completed his primary and secondary education in Greenwich, south London. There he started music at a tender age, performing in different church choirs and also playing the piano.

Many Afro B songs become very popular and trendy online with a great number of streaming and downloads on Boomplay.

Afro B Career
Ross-Emmanuel Bayeto began playing piano while in secondary school and eventually assumed the role in his church choir. His early DJ tracks included 2013's "My Sweet Coco" in collaboration with Mista Silva, and ``Baba God" in collaboration with SK, a modern gospel worship song.

Follow Boomplay and keep up-to-date with the latest Afro B songs and information.

Achievement.
In 2017, he did the viral #Drogba challenge to pay homage to Drogba the Chelsea and Ivory Coast star. Ghazi Shami, the president and CEO of U.K. independent EMPIRE signed Afro B to the label in June of 2019 as the French Montana remix of "Drogba (Joanna)" was rampaging over the dancefloors of clubs in the U.K., the U.S and the Caribbean.

Down below is the link to his special playlist which is made of his songs; https://www.boomplaymusic.com/share/playlist/13672989

Here is some of his release;
• Bluffin
• Shisha
• Drogba
• Vibrate
• And many more
• Afro B Net Worth

Social Media Handles
• Instagram: @afrob__
• Twitter: @afrob

Afro B songs are included in Boomplay music playlists. Search to stream and download Afro B songs MP3/ single/ albums on the platform.
New Comments(
7

)