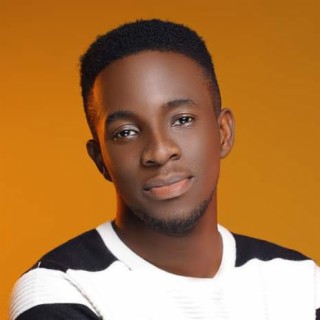 Minister GUC
Current #371

All Time #212

Gift Ugochi Christopher (Minister GUC) born on 8th October, who is professionally known as GUC is a gospel musician. Many of Minister GUC songs become very popular and trendy online with a great number of streaming and downloads on Boomplay.

He is known for his touching gospel music.. GUC is one of the finest gospel music ministers in Nigeria.He hails from Emohua LGA, Port-Harcourt, a local government area in Rivers State, Nigeria.

Minister GUC is a graduate of the University of Port-Harcourt which he enrolled in 2013 and speaks Ikwerre Igbo fluently. GUC attends Rhema House International Church, Anwuri Pavilion Complex, Alakahia Est West Road, Port-Harcourt, Rivers State.

Career
GUC came into the limelight with his soul-lifting song "Desperate" and has recorded achievements with the release of the video. His signing into the EeZee Conceptz added more to his bars but at the moment, GUC Net worth is not yet estimated. In 2019, he landed a record deal with EeZee Conceptz, the same music label with Mercy Chinwo, Judikay, and Chris Morgan.

GUC has released a series of gospel singles which many Christians testified to be divine. His hit single, All that Matters, has more than 9 million streams on YouTube alone, making it one of his successful tracks.

Minister GUC is married to Nkpoikana Ntuk (Nene Ntuk), his long-time fiance. They got married on 6th March 2021 at Lemaco Halls and Garden, Plot 24/26 Ada George Road in Port-Harcourt, Rivers State. GUC and his wife are blessed with a child who was born on 6th March 2022.

Follow Boomplay and keep up-to-date with the latest Minister GUC songs and information.

Minister GUC Songs
• Desperate
• Emimimo
• Alabo
• Thank you
• The Promise
• You know
• Truth
• Precious
• All that matters

Minister GUC songs are included in Boomplay music playlists. Search to stream and download Minister GUC songs MP3/ single/ albums on the platform....more

Country/Region : Nigeria
Songs

(15)

Albums

(8)

Playlists

(2)
1

2

3

4

5

6

7

8

9

10

11

12

13

14

15
Listen to Minister GUC's new songs including "Miracle Follow Me ft. Josh", "Yeshua", "Goodness of God" and many more. Enjoy Minister GUC's latest songs and explore the Minister GUC's new music albums. If you want to download Minister GUC songs MP3, use the Boomplay App to download the Minister GUC songs for free. Discover Minister GUC's latest songs, popular songs, trending songs all on Boomplay.
Gift Ugochi Christopher (Minister GUC) born on 8th October, who is professionally known as GUC is a gospel musician. Many of Minister GUC songs become very popular and trendy online with a great number of streaming and downloads on Boomplay.

He is known for his touching gospel music.. GUC is one of the finest gospel music ministers in Nigeria.He hails from Emohua LGA, Port-Harcourt, a local government area in Rivers State, Nigeria.

Minister GUC is a graduate of the University of Port-Harcourt which he enrolled in 2013 and speaks Ikwerre Igbo fluently. GUC attends Rhema House International Church, Anwuri Pavilion Complex, Alakahia Est West Road, Port-Harcourt, Rivers State.

Career
GUC came into the limelight with his soul-lifting song "Desperate" and has recorded achievements with the release of the video. His signing into the EeZee Conceptz added more to his bars but at the moment, GUC Net worth is not yet estimated. In 2019, he landed a record deal with EeZee Conceptz, the same music label with Mercy Chinwo, Judikay, and Chris Morgan.

GUC has released a series of gospel singles which many Christians testified to be divine. His hit single, All that Matters, has more than 9 million streams on YouTube alone, making it one of his successful tracks.

Minister GUC is married to Nkpoikana Ntuk (Nene Ntuk), his long-time fiance. They got married on 6th March 2021 at Lemaco Halls and Garden, Plot 24/26 Ada George Road in Port-Harcourt, Rivers State. GUC and his wife are blessed with a child who was born on 6th March 2022.

Follow Boomplay and keep up-to-date with the latest Minister GUC songs and information.

Minister GUC Songs
• Desperate
• Emimimo
• Alabo
• Thank you
• The Promise
• You know
• Truth
• Precious
• All that matters

Minister GUC songs are included in Boomplay music playlists. Search to stream and download Minister GUC songs MP3/ single/ albums on the platform.
New Comments(
339

)
FAQs about Minister GUC
Where is Minister GUC from?
He is from Nigeria.
How to download songs of Minister GUC?
You can download songs of Minister GUC from Boomplay App for free.
Firstly, install Boomplay app on your mobile phone.
Secondly, navigate to the song you would like to download.
Thirdly, Tap on More > Download.