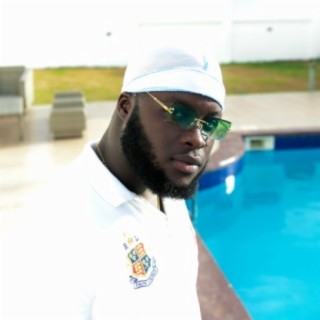 idahossa
Current #105.8k

All Time #56.6k

Born in the most luminous city of Kumasi, Idahossa Brogya Mensah, stage name Idahossa, is an Afro & Reggae Fusion artist based in Ghana.

As a man driven by his passion for love and romance, Idahossa's writing primarily focuses on the sensual aspects of music. With the sole aim of depicting the non linearity of life, Idahossa seeks to create music that would be as liberating as possible. In his own words in an instagram live interview in May 2020, he said, "I want to make music that enables people to realize that they don't always have to fit in. That they can be whoever and whatever they want to be, given that they are true to themselves and kind to others."

With a mind of steel, and creative prowess quite unmatched by many in the creative field, Idahossa seeks to expand internationally by the end of 2021 and create a long lasting influence that would positively impact the world and most importantly his birthplace, Africa....more

Country/Region : Ghana
Songs

(0)

Albums

(0)

Playlists

(9)
Listen to idahossa's new songs including and many more. Enjoy idahossa's latest songs and explore the idahossa's new music albums. If you want to download idahossa songs MP3, use the Boomplay App to download the idahossa songs for free. Discover idahossa's latest songs, popular songs, trending songs all on Boomplay.
Born in the most luminous city of Kumasi, Idahossa Brogya Mensah, stage name Idahossa, is an Afro & Reggae Fusion artist based in Ghana.

As a man driven by his passion for love and romance, Idahossa's writing primarily focuses on the sensual aspects of music. With the sole aim of depicting the non linearity of life, Idahossa seeks to create music that would be as liberating as possible. In his own words in an instagram live interview in May 2020, he said, "I want to make music that enables people to realize that they don't always have to fit in. That they can be whoever and whatever they want to be, given that they are true to themselves and kind to others."

With a mind of steel, and creative prowess quite unmatched by many in the creative field, Idahossa seeks to expand internationally by the end of 2021 and create a long lasting influence that would positively impact the world and most importantly his birthplace, Africa.
New Comments(
0

)

What do you think of this artist?
FAQs about idahossa
Where is idahossa from?
He is from Ghana.
What are the best songs of idahossa?
The best songs of idahossa are Inside and Anointing.
What are the best albums of idahossa?
The best albums of idahossa are Inside and Anointing.