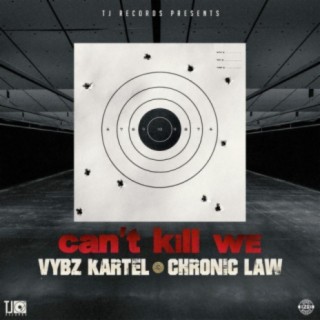 Chronic Law
Current #1,692

All Time #1,558

Chronic Law whose birth name is Akeeme Campbell is a new generation Deejay/Singjay with his roots flowing from deep within the east side. Many of Chronic Law songs become very popular and trendy online with a great number of streaming and downloads on Boomplay.

Chronic Boss was born in December, December 17, 1993 to be more precise and he is a major Fan of Wiz Kalifa, Bob Marley and Snoop Dogg.

CAREER AND ACHIEVEMENTS
Chronic Boss has been in the music arena for over five years and is currently signed to East Syde Record. East Syde Records Located in Palm Beach, 8 Miles Bull Bay is gearing up to release his new E.P (Message to the Ghetto From the Ghetto).

"Chronic Law is a project of Gangster Reality and is poised to be the very best East, West, North, and South have ever seen."

Follow Boomplay and keep up-to-date with the latest Chronic Law songs and information.

Chronic Law Songs
• Still A Bleed
• Too Emotional
• Corrupt
• Paranoia
• BORN FI DIS
• Garrison Above
• NUH TELL ME NUTTH
• Count My Blessings
• Bless Me
• Nuh Trust Nobody
• Airplane Mode
• 6IX
• Eyes Wide Open
• ROLLING CALF
• Mind Games
• Self Protection
• Nuh Pet People
• Meech Out
• Trickster
• Grave Yard Shift
• Mind Craft
• Fraud
• Blind
• WatchMan
• Fire Fi Fire
• Bad Producer
• Family
• Style Shot
• Weh Unu Want
• No Love
• Rifle Power
• Cold World

Chronic Law songs are included in Boomplay music playlists. Search to stream and download Chronic Law songs MP3/ single/ albums on the platform....more

Country : Jamaica
Listen to Chronic Law's new songs including "Corrupt", "No Love", "Forever" and many more. Enjoy Chronic Law's latest songs and explore the Chronic Law's new music albums. If you want to download Chronic Law songs MP3, use the Boomplay App to download the Chronic Law songs for free. Discover Chronic Law's latest songs, popular songs, trending songs all on Boomplay.
Chronic Law whose birth name is Akeeme Campbell is a new generation Deejay/Singjay with his roots flowing from deep within the east side. Many of Chronic Law songs become very popular and trendy online with a great number of streaming and downloads on Boomplay.

Chronic Boss was born in December, December 17, 1993 to be more precise and he is a major Fan of Wiz Kalifa, Bob Marley and Snoop Dogg.

CAREER AND ACHIEVEMENTS
Chronic Boss has been in the music arena for over five years and is currently signed to East Syde Record. East Syde Records Located in Palm Beach, 8 Miles Bull Bay is gearing up to release his new E.P (Message to the Ghetto From the Ghetto).

"Chronic Law is a project of Gangster Reality and is poised to be the very best East, West, North, and South have ever seen."

Follow Boomplay and keep up-to-date with the latest Chronic Law songs and information.

Chronic Law Songs
• Still A Bleed
• Too Emotional
• Corrupt
• Paranoia
• BORN FI DIS
• Garrison Above
• NUH TELL ME NUTTH
• Count My Blessings
• Bless Me
• Nuh Trust Nobody
• Airplane Mode
• 6IX
• Eyes Wide Open
• ROLLING CALF
• Mind Games
• Self Protection
• Nuh Pet People
• Meech Out
• Trickster
• Grave Yard Shift
• Mind Craft
• Fraud
• Blind
• WatchMan
• Fire Fi Fire
• Bad Producer
• Family
• Style Shot
• Weh Unu Want
• No Love
• Rifle Power
• Cold World

Chronic Law songs are included in Boomplay music playlists. Search to stream and download Chronic Law songs MP3/ single/ albums on the platform.