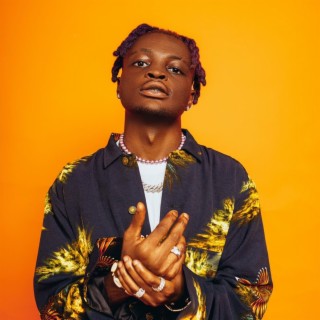 Balloranking
Current #1,198

All Time #1,120

Balogun Olamilekan better known as Balloranking is a Nigerian singer, songwriter and record producer. Many Balloranking songs become very popular and trendy online with a great number of streaming and downloads on Boomplay.

Balloranking was born in Coker, Surulere, Lagos State the South Western part of Nigeria. His love for music driven him to start street freestyles before affording studio and getting a neighborhood label (LormyEnt)

He started his music career at a tender age while he was young he started to pursue his career at the age of 17, Balloranking has already dropped hit jams in the musical industry While growing up, he was moved by musical instrumentals played by his boss at work while learning Graphics designs fees years back

He is one of the young artists leading the new generation wave of Nigerian Afro-Pop music. His unique blend of genres and styles gives a modern vibe to the trending Afrobeats sound that is taking the world by storm....more

Country/Region : Nigeria
Songs

(21)

Albums

(15)

Playlists

(0)

Similar Artists

(10)
1

2

3

4

5

6

7

8

9

10

11

12

13

14

15

16

17

18

19

20

21
Listen to Balloranking's new songs including "Realize", "Trenchkid", "Sorry ft. Mohbad" and many more. Enjoy Balloranking's latest songs and explore the Balloranking's new music albums. If you want to download Balloranking songs MP3, use the Boomplay App to download the Balloranking songs for free. Discover Balloranking's latest songs, popular songs, trending songs all on Boomplay.
Balogun Olamilekan better known as Balloranking is a Nigerian singer, songwriter and record producer. Many Balloranking songs become very popular and trendy online with a great number of streaming and downloads on Boomplay.

Balloranking was born in Coker, Surulere, Lagos State the South Western part of Nigeria. His love for music driven him to start street freestyles before affording studio and getting a neighborhood label (LormyEnt)

He started his music career at a tender age while he was young he started to pursue his career at the age of 17, Balloranking has already dropped hit jams in the musical industry While growing up, he was moved by musical instrumentals played by his boss at work while learning Graphics designs fees years back

He is one of the young artists leading the new generation wave of Nigerian Afro-Pop music. His unique blend of genres and styles gives a modern vibe to the trending Afrobeats sound that is taking the world by storm.