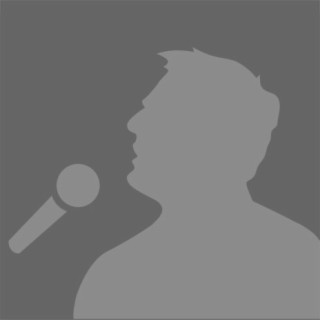 Niyo Bosco
Current #4,173

All Time #7,509

Niyokwizerwa Bosco, also known as Niyo Bosco (born May 25th, 2000 Kigali, Rwanda), is a Rwandan singer, songwriter and Guitarist, a child prodigy who developed into the most creative musical figuries. Many of Niyo Bosco songs become very popular and trendy online with a great number of streaming and downloads on Boomplay. Niyo Bosco became blind after severe Malaria at 2 years old. He lost his sight at 12 due to malaria.

After performing evenings in a TV Show known as Isango na Muzika Niyo Bosco signed his first recording contract with Irene Mulindahabi who was also the host of the TV Show Under MIE Music Label.

He is well known for his first single Ubigenza Ute which he released in 2018. His second song is Ibanga Released in 2018. He released his third single Imbabazi which was released in 2019. The 4th Single is Seka Released in 2021.

Niyo Bosco Discography
• "Ubigenza Ute?" Released: 2020
• "Uzabe Intwari" Released: January 29,2020
• "IBANGA" Released: Feb 20, 2020
• "Ubumuntu" Released: May 4, 2020
• "Imbabazi" Released: Aug 18, 2020
• "Seka" Released: 2021
• "Izindi Mbaraga by Aline Gahongayire Ft Niyo Bosco" Released: Mar 5, 202

Niyo Bosco songs are included in Boomplay music playlists. Search to stream and download Niyo Bosco songs MP3/ single/ albums on the platform. Follow Boomplay and keep up to date with the latest Niyo Bosco songs and information....more

Country : Rwanda
Songs

(0)

Albums

(0)

Playlists

(0)
Listen to Niyo Bosco's new songs including and many more. Enjoy Niyo Bosco's latest songs and explore the Niyo Bosco's new music albums. If you want to download Niyo Bosco songs MP3, use the Boomplay App to download the Niyo Bosco songs for free. Discover Niyo Bosco's latest songs, popular songs, trending songs all on Boomplay.
Niyokwizerwa Bosco, also known as Niyo Bosco (born May 25th, 2000 Kigali, Rwanda), is a Rwandan singer, songwriter and Guitarist, a child prodigy who developed into the most creative musical figuries. Many of Niyo Bosco songs become very popular and trendy online with a great number of streaming and downloads on Boomplay. Niyo Bosco became blind after severe Malaria at 2 years old. He lost his sight at 12 due to malaria.

After performing evenings in a TV Show known as Isango na Muzika Niyo Bosco signed his first recording contract with Irene Mulindahabi who was also the host of the TV Show Under MIE Music Label.

He is well known for his first single Ubigenza Ute which he released in 2018. His second song is Ibanga Released in 2018. He released his third single Imbabazi which was released in 2019. The 4th Single is Seka Released in 2021.

Niyo Bosco Discography
• "Ubigenza Ute?" Released: 2020
• "Uzabe Intwari" Released: January 29,2020
• "IBANGA" Released: Feb 20, 2020
• "Ubumuntu" Released: May 4, 2020
• "Imbabazi" Released: Aug 18, 2020
• "Seka" Released: 2021
• "Izindi Mbaraga by Aline Gahongayire Ft Niyo Bosco" Released: Mar 5, 202

Niyo Bosco songs are included in Boomplay music playlists. Search to stream and download Niyo Bosco songs MP3/ single/ albums on the platform. Follow Boomplay and keep up to date with the latest Niyo Bosco songs and information.