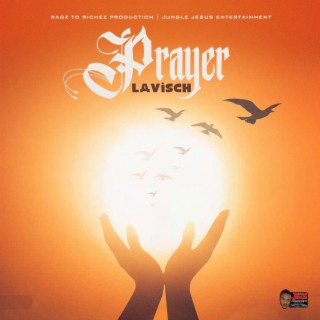 Lavisch
Current #99k+

All Time #128.6k

Lavisch; born Brittney Marshall on November 5, 1996, is a Jamaican, Singer and Songwriter; she grew up in the community of Waterhouse and is a former student of Kingston Technical High School.
Her musical career began at the age of 10; her first single was produced by Kaz, a Ugandan producer, the song was titled "Good friends hard to find".
The stage name Lavisch was given to her by non-other than the Dancehall Icon Bounty Killer, after an impressive performance at a concert held in the Waterhouse community .
From there, Lavisch went on to work with the popular production team Jugglers Records which took her to a bigger platform with her single called "Irresponsible" this song can be found on YouTube.
Lavisch is considered to be a conscious melodic singer, her music is relatable and universal, attracting all age groups.
Her most recent projects include "Blessings" and "Grateful" produced by Picante Music, "Better Days" produced by Luigi Society & Tifah The Queen Records and also style and bigga dan dat for Nanimus Music and quazar Entertainment.
Additionally, she is currently working on projects with ZJ Chrome, Luigi Society and Hilltop Records.
Lavisch has been signed to the Luigi Society label, where she hopes to gain massive international appeal and connect with people through her music...more

Country/Region : Others
Songs

(7)

Albums

(5)

Playlists

(0)
Listen to Lavisch's new songs including "Ghetto Youths ft. R1ZON", "Hours ft. Haynes Records", "Bigga Dan Dat" and many more. Enjoy Lavisch's latest songs and explore the Lavisch's new music albums. If you want to download Lavisch songs MP3, use the Boomplay App to download the Lavisch songs for free. Discover Lavisch's latest songs, popular songs, trending songs all on Boomplay.
Lavisch; born Brittney Marshall on November 5, 1996, is a Jamaican, Singer and Songwriter; she grew up in the community of Waterhouse and is a former student of Kingston Technical High School.
Her musical career began at the age of 10; her first single was produced by Kaz, a Ugandan producer, the song was titled "Good friends hard to find".
The stage name Lavisch was given to her by non-other than the Dancehall Icon Bounty Killer, after an impressive performance at a concert held in the Waterhouse community .
From there, Lavisch went on to work with the popular production team Jugglers Records which took her to a bigger platform with her single called "Irresponsible" this song can be found on YouTube.
Lavisch is considered to be a conscious melodic singer, her music is relatable and universal, attracting all age groups.
Her most recent projects include "Blessings" and "Grateful" produced by Picante Music, "Better Days" produced by Luigi Society & Tifah The Queen Records and also style and bigga dan dat for Nanimus Music and quazar Entertainment.
Additionally, she is currently working on projects with ZJ Chrome, Luigi Society and Hilltop Records.
Lavisch has been signed to the Luigi Society label, where she hopes to gain massive international appeal and connect with people through her music
New Comments(
0

)

What do you think of this artist?
FAQs about Lavisch
What are the latest songs of Lavisch?
The latest songs of Lavisch are Escape, Broken and Friends Like Dem Yah.
What are the best songs of Lavisch?
The best songs of Lavisch are Prayer ft. Jungle Jesus & Ragz to Richez, Do Better and Bigga Dan Dat.
What are the best albums of Lavisch?
The best albums of Lavisch are Prayer, Do Better and Bigga Dan Dat.
How to download songs of Lavisch?
You can download songs of Lavisch from Boomplay App for free.
Firstly, install Boomplay app on your mobile phone.
Secondly, navigate to the song you would like to download.
Thirdly, Tap on More > Download.