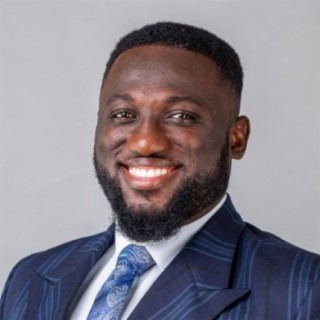 MOGmusic
Current #6,769

All Time #3,133

Nana Yaw Boakye better known by his stage name MOG Music is a Ghanaian contemporary gospel singer, songwriter and a Pastor. He was born on May 14. He got married in 2020.

Many MOGmusic songs become very popular and trendy online with a great number of streaming and downloads on Boomplay.

Career
MOG Music released his first album in 2016 "New Wine" which earned him African Gospel Music awards Nominations for "Album of the Year" and "Discovery of the Year". He released a single "Making it Big" featuring Sarkodie.

He has collaborated and performed with numerous gospel musicians, including Ohemaa Mercy, Joe Mettle, Denzel Prempeh, Jekalyn Carr, Danny Nettey, Nii Okai, Ron Kenoly. He was awarded the producer of the year at the 2020 VGMA's.

Follow Boomplay and keep up-to-date with the latest MOGmusic songs and information.

Achievement
He won the Male Vocalist of the Year 2020 and 2021 Vodafone Ghana Music Awards. He also won the Worship Song of the Year in 2019 at the Contemporary Gospel Music Awards

MOGmusic Songs
• Be Lifted
• Elohim
• Fakye
• Making It big
• Living God

MOGmusic songs are included in Boomplay music playlists. Search to stream and download MOGmusic songs MP3/ single/ albums on the platform....more

Country/Region : Ghana
Listen to MOGmusic's new songs including "King Marcus", and many more. Enjoy MOGmusic's latest songs and explore the MOGmusic's new music albums. If you want to download MOGmusic songs MP3, use the Boomplay App to download the MOGmusic songs for free. Discover MOGmusic's latest songs, popular songs, trending songs all on Boomplay.
Nana Yaw Boakye better known by his stage name MOG Music is a Ghanaian contemporary gospel singer, songwriter and a Pastor. He was born on May 14. He got married in 2020.

Many MOGmusic songs become very popular and trendy online with a great number of streaming and downloads on Boomplay.

Career
MOG Music released his first album in 2016 "New Wine" which earned him African Gospel Music awards Nominations for "Album of the Year" and "Discovery of the Year". He released a single "Making it Big" featuring Sarkodie.

He has collaborated and performed with numerous gospel musicians, including Ohemaa Mercy, Joe Mettle, Denzel Prempeh, Jekalyn Carr, Danny Nettey, Nii Okai, Ron Kenoly. He was awarded the producer of the year at the 2020 VGMA's.

Follow Boomplay and keep up-to-date with the latest MOGmusic songs and information.

Achievement
He won the Male Vocalist of the Year 2020 and 2021 Vodafone Ghana Music Awards. He also won the Worship Song of the Year in 2019 at the Contemporary Gospel Music Awards

MOGmusic Songs
• Be Lifted
• Elohim
• Fakye
• Making It big
• Living God

MOGmusic songs are included in Boomplay music playlists. Search to stream and download MOGmusic songs MP3/ single/ albums on the platform.
New Comments(
13

)
FAQs about MOGmusic
Where is MOGmusic from?
He is from Ghana.
What are the latest songs of MOGmusic?
The latest songs of MOGmusic are Glorious II, Yesu ft. Joey Sarf & kobbySalm and Be Lifted Medley ft. Donnie McClurkin.
What are the best songs of MOGmusic?
The best songs of MOGmusic are Local Praise, Be Lifted and Yesu ft. Joe mettle.
What are the best albums of MOGmusic?
The best albums of MOGmusic are The Experience, Better Me and Be Lifted.
How to download songs of MOGmusic?
You can download songs of MOGmusic from Boomplay App for free.
Firstly, install Boomplay app on your mobile phone.
Secondly, navigate to the song you would like to download.
Thirdly, Tap on More > Download.