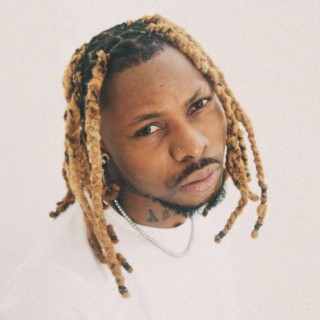 Asake
Current #9

All Time #13

Ahmed Ololade Asake known professionally as Asake is a fast-rising Nigerian singer and songwriter born in southwestern, Nigeria. Asake songs, e.g. Mr Money (Remix) ft. Zlatan & Peruzzi, become very popular and trendy online with a great number of streaming and downloads on Boomplay.

He hit the limelight with the release of his viral single, Lady which received massive responses from several online media and top celebrities. The Nigerian born Male crooner had to repost his freestyle from the likes of Sydney Talker, Tunde Ednut, NastyBlaq, Broda Shaggi and a countless number of others.

Asake was born in the late 1990s to Yoruba tribe parents. He hails from the Southwestern part of Nigeria.

The talented singer was brought up in Lagos State, where he had most of his childhood experience. Asake is in his 20s and still very much fresh in the Nigerian music scene.

He studied Theater & Performing arts at the esteemed Obafemi Awolowo University, Ile-Ife, Osun State, where he had his degree.

Career
Asake started his music career at a very tender age, he was always seen releasing series of freestyles across all his social media platforms.

Grace found him in 2020, when one of his freestyles, Lady went viral, earning reposts from top celebrities across several online-based platforms. Immediately the freestyle went viral, it was recorded with the production credited to Blaque Beats.

The song gained massive turn up with repost and dance videos from the likes of Broda Shaggi, Sydney Talker and a vast of others. With the huge turn-up, the single, Lady by Asake became an instant hit and social media anthem.

He is a music-inclined person.

Follow Boomplay and keep up-to-date with the latest Asake songs and information.

Awards and Nominations
• Mon Cheri won The City People Music Award for Best Collabo of the Year 2020
• Mr Money won the City People Music Award for Popular Song of the Year 2020
• City People Music Awards for Street Music of the Year 2020 Nomination.

Asake songs are included in Boomplay music playlists. Search to stream and download Asake songs MP3/ single/ albums on the platform....more

Country/Region : Nigeria
Listen to Asake's new songs including "Asake", "Mr Money", "Body" and many more. Enjoy Asake's latest songs and explore the Asake's new music albums. If you want to download Asake songs MP3, use the Boomplay App to download the Asake songs for free. Discover Asake's latest songs, popular songs, trending songs all on Boomplay.
Ahmed Ololade Asake known professionally as Asake is a fast-rising Nigerian singer and songwriter born in southwestern, Nigeria. Asake songs, e.g. Mr Money (Remix) ft. Zlatan & Peruzzi, become very popular and trendy online with a great number of streaming and downloads on Boomplay.

He hit the limelight with the release of his viral single, Lady which received massive responses from several online media and top celebrities. The Nigerian born Male crooner had to repost his freestyle from the likes of Sydney Talker, Tunde Ednut, NastyBlaq, Broda Shaggi and a countless number of others.

Asake was born in the late 1990s to Yoruba tribe parents. He hails from the Southwestern part of Nigeria.

The talented singer was brought up in Lagos State, where he had most of his childhood experience. Asake is in his 20s and still very much fresh in the Nigerian music scene.

He studied Theater & Performing arts at the esteemed Obafemi Awolowo University, Ile-Ife, Osun State, where he had his degree.

Career
Asake started his music career at a very tender age, he was always seen releasing series of freestyles across all his social media platforms.

Grace found him in 2020, when one of his freestyles, Lady went viral, earning reposts from top celebrities across several online-based platforms. Immediately the freestyle went viral, it was recorded with the production credited to Blaque Beats.

The song gained massive turn up with repost and dance videos from the likes of Broda Shaggi, Sydney Talker and a vast of others. With the huge turn-up, the single, Lady by Asake became an instant hit and social media anthem.

He is a music-inclined person.

Follow Boomplay and keep up-to-date with the latest Asake songs and information.

Awards and Nominations
• Mon Cheri won The City People Music Award for Best Collabo of the Year 2020
• Mr Money won the City People Music Award for Popular Song of the Year 2020
• City People Music Awards for Street Music of the Year 2020 Nomination.

Asake songs are included in Boomplay music playlists. Search to stream and download Asake songs MP3/ single/ albums on the platform.
FAQs about Asake
Where is Asake from?
He is from Nigeria.
What are the latest songs of Asake?
The latest songs of Asake are 2:30 (Mixed), Muse (Mixed) and Joha (Mixed).
What are the best songs of Asake?
The best songs of Asake are Joha, Terminator and Organise.
What are the best albums of Asake?
The best albums of Asake are Mr. Money With The Vibe, Ololade Asake and 2:30.
How to download songs of Asake?
You can download songs of Asake from Boomplay App for free.
Firstly, install Boomplay app on your mobile phone.
Secondly, navigate to the song you would like to download.
Thirdly, Tap on More > Download.