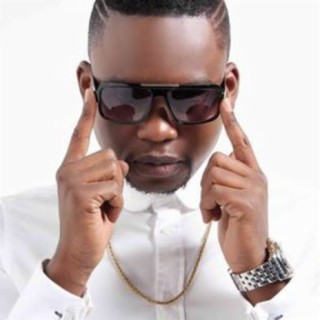 Wax Dey
Current #24.2k

All Time #10.3k

Awards and Nominations

2014 Top 35 African under 35, YPIA
2014 All Africa Music Awards, AFRIMA Winner - Best African Collaboration
2015 Cameroon Eleganzza Awards Nominee: Best Male Artist
2015 Africa Music Magazine Awards AFRIMMA, Best Humanitarian Artist, Best Dancehall
2016 50 Most Influential Cameroonians, Avance Media
2016 AFRIMA Winner: Best Male Artist in Central Africa
2019 Nominee: Cameroon Heroes Awards
2019 AFRIMA nominee: Best African Pop
2019 BDMA Winner: Best Social Media Campaign, Cameroon (for Greenpeace Africa)

Wax Dey, born Nde Ndifonka, is a Cameroonian singer, writer, entrepreneur and activist.

The hit song 'Miss Real, Mr Regular' established Wax Dey in South Africa, appearinng on Metro FM's playlist and on several compilations such as SONY Music's 2010 ONE AFRICA All Stars.
'360 Degrees' was Wax Dey's third studio album. The album c includes collaborations such as '360' featuring Nasty C, "Viva Mandela" ft Cassper Nyovest, and 'Saka Makossa' ft Yemi Alade. Wax Dey's fourth album Final Light was released at a live concert at Las Vegas Douala, Cameroon on 9 May 2019. It contained the hit collaboration "Magufuli" on which he featured Mr Leo and Locko.

Wax Dey has also made a name os a television producer, establishing his own reality TV show in Cameroon (Number One Girl), an actor on shows including South Africa's Generations, a TV Presenter on Africa Magic, as an activist working extensively with ONE Campaign, the UN among others....more

Country/Region : Cameroon
Songs

(20)

Albums

(12)

Playlists

(0)
1

2

3

4

5

6

7

8

9

10

11

12

13

14

15

16

17

18

19

20
Listen to Wax Dey's new songs including "Fuckboys ft. Big G Baba", "My Heart", "Prayer of a woman" and many more. Enjoy Wax Dey's latest songs and explore the Wax Dey's new music albums. If you want to download Wax Dey songs MP3, use the Boomplay App to download the Wax Dey songs for free. Discover Wax Dey's latest songs, popular songs, trending songs all on Boomplay.
Awards and Nominations

2014 Top 35 African under 35, YPIA
2014 All Africa Music Awards, AFRIMA Winner - Best African Collaboration
2015 Cameroon Eleganzza Awards Nominee: Best Male Artist
2015 Africa Music Magazine Awards AFRIMMA, Best Humanitarian Artist, Best Dancehall
2016 50 Most Influential Cameroonians, Avance Media
2016 AFRIMA Winner: Best Male Artist in Central Africa
2019 Nominee: Cameroon Heroes Awards
2019 AFRIMA nominee: Best African Pop
2019 BDMA Winner: Best Social Media Campaign, Cameroon (for Greenpeace Africa)

Wax Dey, born Nde Ndifonka, is a Cameroonian singer, writer, entrepreneur and activist.

The hit song 'Miss Real, Mr Regular' established Wax Dey in South Africa, appearinng on Metro FM's playlist and on several compilations such as SONY Music's 2010 ONE AFRICA All Stars.
'360 Degrees' was Wax Dey's third studio album. The album c includes collaborations such as '360' featuring Nasty C, "Viva Mandela" ft Cassper Nyovest, and 'Saka Makossa' ft Yemi Alade. Wax Dey's fourth album Final Light was released at a live concert at Las Vegas Douala, Cameroon on 9 May 2019. It contained the hit collaboration "Magufuli" on which he featured Mr Leo and Locko.

Wax Dey has also made a name os a television producer, establishing his own reality TV show in Cameroon (Number One Girl), an actor on shows including South Africa's Generations, a TV Presenter on Africa Magic, as an activist working extensively with ONE Campaign, the UN among others.
New Comments(
1

)