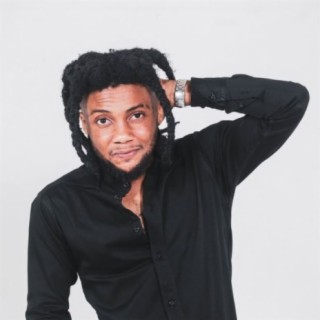 Obam's
Current #913

All Time #419

From his real name Yves Fabien Mondo, Obam's is an Ivorian artist-singer, dancer, choreographer, songwriter, born April 2, 1993 in Koumassi. Many of Obam's songs become very popular and trendy online with a great number of streaming and downloads on Boomplay. He grew up between Port-bouet and Yopougon. After the death of his father, which occurred when he was 12 years old, he found himself in Sikensi with a host family to continue his schooling.

Career
Obam's love of dance since he was very young did not need to be asked to sketch dance steps every time he heard music playing. In front of the bars, the maquis, in Obma's street gave itself up in performance. By word of mouth the young Yves ended up building a notoriety, he was reputed to be the best dancer in town. More and more he was asked for services at weddings, baptisms and especially for the end of year festivities of the schools of Sikensi. He left no one indifferent when he danced. On the strength of all this he decides to make a choice, in the middle of the school year in the Terminale class Obam's abandons his studies to devote himself to his passion, dance, this energy which has been bubbling in him since the cradle.

A new page opens for him, back in Abidjan, he is spotted by Imilo Le Chanceux the Burkinabè singer who hires him as a choreographer and dancer in 2013, then it is the turn of Doliziana Debordo to take him under his wings and then follows his collaboration with Arafat Dj still as a choreographer.

In 2016, having frequented many recording studios, he decided to add another string to his bow so he started composing songs and then became interested in music production. Thanks to his hard work and his rigor, he became an arranger and songwriter.

A year later, in 2017, he launched his first production, which passed without a follow-up. Obama's does not despair, he continues to perfect his style. He released another single entitled " entitled " On force pas " in December 2019. Against all odds, the video went viral on social networks, it was relayed by big names in urban music such as Debordo Leekunfa, Serge Beynaud, Suspect 95 and even by footballers like Serge Aurier. The song conceptualized with dance steps, "On force pas" in Ivorian jargon reflects the ease that the artist has in practicing several artistic disciplines, it is also for him a call to Ivorian youth to get to work and above all to surpass oneself in order to reach the top.

Thanks to this production, he takes off for a tour in Europe, he will only do a few dates in Toulouse and Lille due to the coronavirus pandemic.

After a long wait perceived by music lovers as a lack of inspiration, Obam's returns on July 11, 2020 with its second single

"It's sweet" always accompanied by a concept like the previous one. This title has received the best reviews from showbiz professionals, played profusely on all radio and TV Obam's is considered today as the new face of cut-and-shift, the worthy heir of the Daïshi.

Follow Boomplay and keep up to date with the latest Obam's songs and information.

Obam's Songs
• Rein
• C'est doux
• On force pas
• Ça prend
• Beyonce

Obam's songs are included in Boomplay music playlists. Search to stream and download Obam's songs MP3/ single/ albums on the platform....more

Country/Region : Côte d'Ivoire
Songs

(1)

Albums

(1)

Playlists

(1)
Listen to Obam's's new songs including "Daïshikan", and many more. Enjoy Obam's's latest songs and explore the Obam's's new music albums. If you want to download Obam's songs MP3, use the Boomplay App to download the Obam's songs for free. Discover Obam's's latest songs, popular songs, trending songs all on Boomplay.
From his real name Yves Fabien Mondo, Obam's is an Ivorian artist-singer, dancer, choreographer, songwriter, born April 2, 1993 in Koumassi. Many of Obam's songs become very popular and trendy online with a great number of streaming and downloads on Boomplay. He grew up between Port-bouet and Yopougon. After the death of his father, which occurred when he was 12 years old, he found himself in Sikensi with a host family to continue his schooling.

Career
Obam's love of dance since he was very young did not need to be asked to sketch dance steps every time he heard music playing. In front of the bars, the maquis, in Obma's street gave itself up in performance. By word of mouth the young Yves ended up building a notoriety, he was reputed to be the best dancer in town. More and more he was asked for services at weddings, baptisms and especially for the end of year festivities of the schools of Sikensi. He left no one indifferent when he danced. On the strength of all this he decides to make a choice, in the middle of the school year in the Terminale class Obam's abandons his studies to devote himself to his passion, dance, this energy which has been bubbling in him since the cradle.

A new page opens for him, back in Abidjan, he is spotted by Imilo Le Chanceux the Burkinabè singer who hires him as a choreographer and dancer in 2013, then it is the turn of Doliziana Debordo to take him under his wings and then follows his collaboration with Arafat Dj still as a choreographer.

In 2016, having frequented many recording studios, he decided to add another string to his bow so he started composing songs and then became interested in music production. Thanks to his hard work and his rigor, he became an arranger and songwriter.

A year later, in 2017, he launched his first production, which passed without a follow-up. Obama's does not despair, he continues to perfect his style. He released another single entitled " entitled " On force pas " in December 2019. Against all odds, the video went viral on social networks, it was relayed by big names in urban music such as Debordo Leekunfa, Serge Beynaud, Suspect 95 and even by footballers like Serge Aurier. The song conceptualized with dance steps, "On force pas" in Ivorian jargon reflects the ease that the artist has in practicing several artistic disciplines, it is also for him a call to Ivorian youth to get to work and above all to surpass oneself in order to reach the top.

Thanks to this production, he takes off for a tour in Europe, he will only do a few dates in Toulouse and Lille due to the coronavirus pandemic.

After a long wait perceived by music lovers as a lack of inspiration, Obam's returns on July 11, 2020 with its second single

"It's sweet" always accompanied by a concept like the previous one. This title has received the best reviews from showbiz professionals, played profusely on all radio and TV Obam's is considered today as the new face of cut-and-shift, the worthy heir of the Daïshi.

Follow Boomplay and keep up to date with the latest Obam's songs and information.

Obam's Songs
• Rein
• C'est doux
• On force pas
• Ça prend
• Beyonce

Obam's songs are included in Boomplay music playlists. Search to stream and download Obam's songs MP3/ single/ albums on the platform.
New Comments(
55

)
FAQs about Obam's
Where is Obam's from?
He is from Côte d'Ivoire.
How to download songs of Obam's?
You can download songs of Obam's from Boomplay App for free.
Firstly, install Boomplay app on your mobile phone.
Secondly, navigate to the song you would like to download.
Thirdly, Tap on More > Download.