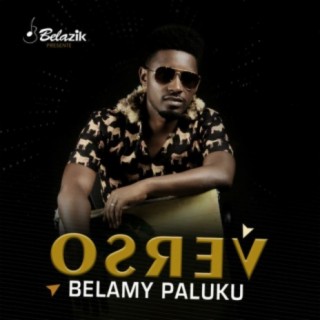 Belamy Paluku
Current #5,609

All Time #6,532

Belamy PALUKU is a musician artist evolving in the city of Goma in the Democratic Republic of Congo.
From 2011, he will embark on a project to create a center for cultural promotion and artistic training in which he will travel to Belgium for training in the practice and pedagogy of art.
Now passionate about music, he will develop different trends including RNB, Slow, Hiphop, Jazz, blues, zouk, and African specialties. Most of his texts are in French, Swahili and English.
In 2013, he released his first solo title which would serve as a take-off for a singing career.
After the hit, a series of recordings will continue in collaboration with artists from the city of Goma.
In 2018, Belamy will launch his second album "Verso", in which he collaborates with artists from different cities of the world. Concerts will be held in a few cities across the country, before meeting a large audience of different nationalities in a meeting of young people from the "Gen Fest" in the Philippines.
In the same year, will be nominated in the category of best male artist in Central Africa of "All Africa Music Awards (AFRIMA)" and 7 others nominations.
The year 2019 will be dedicated to a series of concerts in Goma, Béni, Butembo, Bukavu and elsewhere, as well as video clips to the delight of its admirers.
In 2020, Belamy will launch its Belazik label project by presenting the artists it has signed to the general public....more

Country : Democratic Republic of the Congo
Songs

(7)

Albums

(2)

Playlists

(0)
Listen to Belamy Paluku's new songs including "Zamba", "Ramoureux", "Musishangae" and many more. Enjoy Belamy Paluku's latest songs and explore the Belamy Paluku's new music albums. If you want to download Belamy Paluku songs MP3, use the Boomplay App to download the Belamy Paluku songs for free. Discover Belamy Paluku's latest songs, popular songs, trending songs all on Boomplay.
Belamy PALUKU is a musician artist evolving in the city of Goma in the Democratic Republic of Congo.
From 2011, he will embark on a project to create a center for cultural promotion and artistic training in which he will travel to Belgium for training in the practice and pedagogy of art.
Now passionate about music, he will develop different trends including RNB, Slow, Hiphop, Jazz, blues, zouk, and African specialties. Most of his texts are in French, Swahili and English.
In 2013, he released his first solo title which would serve as a take-off for a singing career.
After the hit, a series of recordings will continue in collaboration with artists from the city of Goma.
In 2018, Belamy will launch his second album "Verso", in which he collaborates with artists from different cities of the world. Concerts will be held in a few cities across the country, before meeting a large audience of different nationalities in a meeting of young people from the "Gen Fest" in the Philippines.
In the same year, will be nominated in the category of best male artist in Central Africa of "All Africa Music Awards (AFRIMA)" and 7 others nominations.
The year 2019 will be dedicated to a series of concerts in Goma, Béni, Butembo, Bukavu and elsewhere, as well as video clips to the delight of its admirers.
In 2020, Belamy will launch its Belazik label project by presenting the artists it has signed to the general public.
New Comments(
0

)

What do you think of this artist?