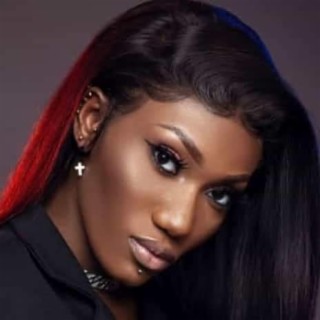 Wendy Shay
Current #453

All Time #229

Wendy Shay, born Wendy Addo is a Ghanaian Afro-Pop and Afrobeat singer who hails from Eastern Region of Ghana but however resides in Stuttgart, Germany - Born to Mr & Mrs Addo on the February 20th, 1996 in Kwahu, a suburb of the Eastern Region of Ghana.

The first spirited and energetic songstress' journey began a decade after losing her beloved father at the age of the 4 years old. Her journey really kickstarted through attending music school in Bernhausen, Germany. Throughout the duration of her 4-year course, Wendy really started to Identify her passion and began to show more attention to her new found love…Music, despite always singing and dancing in church and family events.

Wendy is one of four siblings who relocated to Germany from her native Ghana, but before making that huge transition in her life the 'Uber Driver' hitmaker began her education at Morning Star then onto St. Martin De Porres (Ghana)....more

Boom ID : 101462638 Country : Ghana Gender : Female
Listen to Wendy Shay's new songs including "Champions League ft. Fameye, Kelvyn Boy, Kofi Mole & Quamina Mp", "Sweet Love", "Kut It" and many more. Enjoy Wendy Shay's latest songs and explore the Wendy Shay's new music albums. If you want to download Wendy Shay songs MP3, use the Boomplay App to download the Wendy Shay songs for free. Discover Wendy Shay's latest songs, popular songs, trending songs all on Boomplay.
Wendy Shay, born Wendy Addo is a Ghanaian Afro-Pop and Afrobeat singer who hails from Eastern Region of Ghana but however resides in Stuttgart, Germany - Born to Mr & Mrs Addo on the February 20th, 1996 in Kwahu, a suburb of the Eastern Region of Ghana.

The first spirited and energetic songstress' journey began a decade after losing her beloved father at the age of the 4 years old. Her journey really kickstarted through attending music school in Bernhausen, Germany. Throughout the duration of her 4-year course, Wendy really started to Identify her passion and began to show more attention to her new found love…Music, despite always singing and dancing in church and family events.

Wendy is one of four siblings who relocated to Germany from her native Ghana, but before making that huge transition in her life the 'Uber Driver' hitmaker began her education at Morning Star then onto St. Martin De Porres (Ghana).