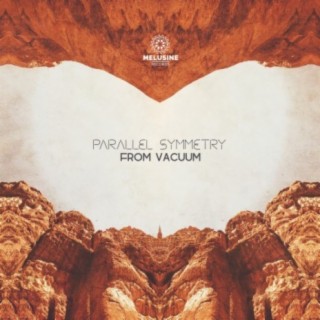 From Vacuum
Current #65.8k

All Time #38.1k

vacuum is a space void of matter. Everything is possible in this space. Everything is beautiful, terrible, decent, worthless. Anything subject to the laws of nature may or may have happened in this space.

Combining science and creativity, I choose a holistic view of what is real in this universe. Apparently, vibrations are the basic structure here in the world where we became aware of selves. One form of vibration is the propagation of waves in the air, some of which, particularly and accurately ordered oscillations by a specially trained person we call music. It is our ability to comprehend the order, to recognize patterns in these vibrations that give us so much pleasure, enhances our emotions, make our body move.

My passion for music began a long time ago but only a couple of years ago I advanced to the level of producing music. This exciting process has brought another, deep dimension to my life and my vision of the world as such....more

Country/Region : Others
Songs

(14)

Albums

(3)

Playlists

(0)
1

2

3

4

5

6

7

8

9

10

11

12

13

14
Listen to From Vacuum's new songs including "OPM (Original Mix)", "Something To Show You (Original Mix)", "Secondary Dock (Original Mix) ft. asp" and many more. Enjoy From Vacuum's latest songs and explore the From Vacuum's new music albums. If you want to download From Vacuum songs MP3, use the Boomplay App to download the From Vacuum songs for free. Discover From Vacuum's latest songs, popular songs, trending songs all on Boomplay.
vacuum is a space void of matter. Everything is possible in this space. Everything is beautiful, terrible, decent, worthless. Anything subject to the laws of nature may or may have happened in this space.

Combining science and creativity, I choose a holistic view of what is real in this universe. Apparently, vibrations are the basic structure here in the world where we became aware of selves. One form of vibration is the propagation of waves in the air, some of which, particularly and accurately ordered oscillations by a specially trained person we call music. It is our ability to comprehend the order, to recognize patterns in these vibrations that give us so much pleasure, enhances our emotions, make our body move.

My passion for music began a long time ago but only a couple of years ago I advanced to the level of producing music. This exciting process has brought another, deep dimension to my life and my vision of the world as such.
New Comments(
0

)

What do you think of this artist?
FAQs about From Vacuum
How to download songs of From Vacuum?
You can download songs of From Vacuum from Boomplay App for free.
Firstly, install Boomplay app on your mobile phone.
Secondly, navigate to the song you would like to download.
Thirdly, Tap on More > Download.