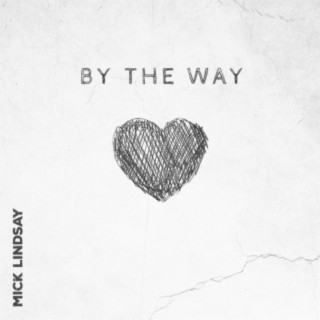 Mick Lindsay
Current #23.6k

All Time #11.8k

The first single for 2020, following an epic year for Aussie talent Mick Lindsay, is out now, 'Afterparty' is a sharp styled twist that creates a delicious harmony of country and pop. When attraction and connection collide, all you want is an afterparty for two, a smash song with cheeky lyrics and Lindsay's smokin vocals.

Mick Lindsay's own 'Backroad Bash Music Festival' will be his first of many headlining spots, following the release of this fresh track crafted by award winning Nashville song writers Phil Barton, Lindsay Rimes & Seth Ennis… and its set to be knock out show.

2019 shaped up nicely for Lindsay, following the release of the first two singles off the soon to be Album, 'Drink About You' and 'If You're Sleeping' clocked up over 2 million streams, added to over 350 stations across the country and placed Mick as the 5th most added song to country radio on the Official Country Airplay charts.
There was no rest for the wicked for this Australian Independent singer-songwriter between another 3 months in Nashville writing and recording, to a 3 month National tour, playing 76 shows including performing alongside international artists (USA/UK) at reputable events including Magic Millions, Rockin' Rocky, Tamworth Country Music Festival, Backroad Bash and more.

2020 is set to be another banga of a year, with Mick's calendar filling up rapidly before seeing him head back to his second home of Nashville to continue bringing us killer tracks like this!...more

Country/Region : Australia
Songs

(4)

Albums

(4)

Playlists

(0)
Listen to Mick Lindsay's new songs including "By The Way", "Afterparty", "If You're Sleeping" and many more. Enjoy Mick Lindsay's latest songs and explore the Mick Lindsay's new music albums. If you want to download Mick Lindsay songs MP3, use the Boomplay App to download the Mick Lindsay songs for free. Discover Mick Lindsay's latest songs, popular songs, trending songs all on Boomplay.
The first single for 2020, following an epic year for Aussie talent Mick Lindsay, is out now, 'Afterparty' is a sharp styled twist that creates a delicious harmony of country and pop. When attraction and connection collide, all you want is an afterparty for two, a smash song with cheeky lyrics and Lindsay's smokin vocals.

Mick Lindsay's own 'Backroad Bash Music Festival' will be his first of many headlining spots, following the release of this fresh track crafted by award winning Nashville song writers Phil Barton, Lindsay Rimes & Seth Ennis… and its set to be knock out show.

2019 shaped up nicely for Lindsay, following the release of the first two singles off the soon to be Album, 'Drink About You' and 'If You're Sleeping' clocked up over 2 million streams, added to over 350 stations across the country and placed Mick as the 5th most added song to country radio on the Official Country Airplay charts.
There was no rest for the wicked for this Australian Independent singer-songwriter between another 3 months in Nashville writing and recording, to a 3 month National tour, playing 76 shows including performing alongside international artists (USA/UK) at reputable events including Magic Millions, Rockin' Rocky, Tamworth Country Music Festival, Backroad Bash and more.

2020 is set to be another banga of a year, with Mick's calendar filling up rapidly before seeing him head back to his second home of Nashville to continue bringing us killer tracks like this!
New Comments(
0

)

What do you think of this artist?