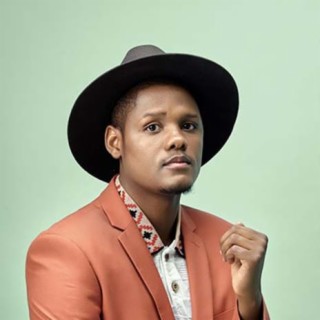 Samthing Soweto
Current #901

All Time #1,531

Samkelo "Samthing Soweto" Mdolomba is a multi-award-winning South African musician. Named after this hometown, Soweto, a township on the outskirts of the multicultural city of Johannesburg, Samthing Soweto's unique RnB and Jazz vocals make him a force to be reckoned with in the South African music space.

Samthing Soweto began his career as one of the founding members of the internationally renowned South African acapella group, The Soil. He contributed to the success of the band's self-titled, multi-award-winning album by writing eight out of the eleven songs featured on the band's first offering.

His departure from the group led to the creation of an independently released EP titled This n That Without Tempo. The offering showcased the singer's strong song writing roots and his passion for acapella music.

Samthing Soweto's talent has won him several major awards including the 3 SAMAs at the 2018 awards ceremony and a Wawela Award in 2016. His work has been featured in several campaigns such as Cadbury Dairy Milk's Free the Joy campaign for Joy (We are Family). Most recently, First National Bank used his 2017 breakout hit Akanamali in their latest ad campaign.

Following the success of Akanamali, is his collaboration with Mobi Dixon with the summer anthem 'Abantu' as well as the collaboration with Black Coffee. His latests collaboration with DJ Maphorisa and Kabza de Small "Amantombazane" has been number one at the top of the charts for weeks in a row....more

Country/Region : South Africa
Songs

(0)

Albums

(0)

Playlists

(0)

Similar Artists

(10)
Listen to Samthing Soweto's new songs including and many more. Enjoy Samthing Soweto's latest songs and explore the Samthing Soweto's new music albums. If you want to download Samthing Soweto songs MP3, use the Boomplay App to download the Samthing Soweto songs for free. Discover Samthing Soweto's latest songs, popular songs, trending songs all on Boomplay.
Samkelo "Samthing Soweto" Mdolomba is a multi-award-winning South African musician. Named after this hometown, Soweto, a township on the outskirts of the multicultural city of Johannesburg, Samthing Soweto's unique RnB and Jazz vocals make him a force to be reckoned with in the South African music space.

Samthing Soweto began his career as one of the founding members of the internationally renowned South African acapella group, The Soil. He contributed to the success of the band's self-titled, multi-award-winning album by writing eight out of the eleven songs featured on the band's first offering.

His departure from the group led to the creation of an independently released EP titled This n That Without Tempo. The offering showcased the singer's strong song writing roots and his passion for acapella music.

Samthing Soweto's talent has won him several major awards including the 3 SAMAs at the 2018 awards ceremony and a Wawela Award in 2016. His work has been featured in several campaigns such as Cadbury Dairy Milk's Free the Joy campaign for Joy (We are Family). Most recently, First National Bank used his 2017 breakout hit Akanamali in their latest ad campaign.

Following the success of Akanamali, is his collaboration with Mobi Dixon with the summer anthem 'Abantu' as well as the collaboration with Black Coffee. His latests collaboration with DJ Maphorisa and Kabza de Small "Amantombazane" has been number one at the top of the charts for weeks in a row.
New Comments(
1

)