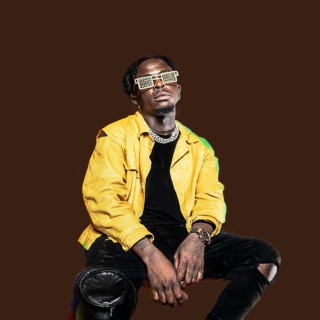 Didi B
Current #87

All Time #22

Zéréhoué Bassa Diyilem popularly going by his stage name on the showbiz as Didi b was born on March 3, 1992. He is an Ivorian Rapper, Singer and Songwriter. Many of Didi's Songs became very popular and trendy on social media in line with a great number of streaming and downloads on Boomplay.

He is best known for being a member and the leader of Ivorian Hip-Hop group Kiff No Beat. His choice of musical expression is the Hardcore rap. He often punctuates his flow with onomatopoeias of anger, rage or astonishment which denotes the expression of his deep feelings about the flaws of our society.

Career
Didi b is the son of Ivorian producer Abou Bomou Bassa and of Ivorian danser and choreographer Feue Péhoula Zéréhoué. He takes his first steps into the arts by appearing as a full-fledged actor in Meiway's "death society" music video (the 3-year-old boy who covers his father's body among so many others and cried silently).

He also played a role in "Ahissan" by Meiway (The child of the street, dressed (ragged) with a bundle, beggar and thief of attiéké) and "le dernier siècle sur l'album extra-terrestre (the boy who wears straps to the left of Meiway and on horseback with a little girl).

From then on, the singer Paul Madys noticed him and made him a few years later, at the age of 10 years the main actor of the music video of his song entitled "Arrêtez" (we will still remember of this boy perched in the trees and chanting the chorus: " arrêtez ne détruisez pas mon pays").

He is then selected for a role in a television series produced by UNICEF; he appears in the episode "the refugee". After this long acting career, the deep passions always catch up to us, he devotes himself to music and adopts Hip Hop as a niche. Follow Boomplay and keep up-to-date with the latest songs of Didi b and information.

Didi b's Songs
• On a pris balle
• Game de djai
• History
• Ya pas l'argent Dedans
• Big Boss
• Diyilem
• Assinie
• Puissant
• Big Money Akg
• 13 Pharaons

Didi B's Songs are included in Boomplay music playlists. Search, stream, and download Didi b's Songs, her latest singles and albums in MP3 only on the Boomplay platform for free....more

Country/Region : Côte d'Ivoire
Songs

(1)

Albums

(1)

Playlists

(1)
Listen to Didi B's new songs including "DSC", and many more. Enjoy Didi B's latest songs and explore the Didi B's new music albums. If you want to download Didi B songs MP3, use the Boomplay App to download the Didi B songs for free. Discover Didi B's latest songs, popular songs, trending songs all on Boomplay.
Zéréhoué Bassa Diyilem popularly going by his stage name on the showbiz as Didi b was born on March 3, 1992. He is an Ivorian Rapper, Singer and Songwriter. Many of Didi's Songs became very popular and trendy on social media in line with a great number of streaming and downloads on Boomplay.

He is best known for being a member and the leader of Ivorian Hip-Hop group Kiff No Beat. His choice of musical expression is the Hardcore rap. He often punctuates his flow with onomatopoeias of anger, rage or astonishment which denotes the expression of his deep feelings about the flaws of our society.

Career
Didi b is the son of Ivorian producer Abou Bomou Bassa and of Ivorian danser and choreographer Feue Péhoula Zéréhoué. He takes his first steps into the arts by appearing as a full-fledged actor in Meiway's "death society" music video (the 3-year-old boy who covers his father's body among so many others and cried silently).

He also played a role in "Ahissan" by Meiway (The child of the street, dressed (ragged) with a bundle, beggar and thief of attiéké) and "le dernier siècle sur l'album extra-terrestre (the boy who wears straps to the left of Meiway and on horseback with a little girl).

From then on, the singer Paul Madys noticed him and made him a few years later, at the age of 10 years the main actor of the music video of his song entitled "Arrêtez" (we will still remember of this boy perched in the trees and chanting the chorus: " arrêtez ne détruisez pas mon pays").

He is then selected for a role in a television series produced by UNICEF; he appears in the episode "the refugee". After this long acting career, the deep passions always catch up to us, he devotes himself to music and adopts Hip Hop as a niche. Follow Boomplay and keep up-to-date with the latest songs of Didi b and information.

Didi b's Songs
• On a pris balle
• Game de djai
• History
• Ya pas l'argent Dedans
• Big Boss
• Diyilem
• Assinie
• Puissant
• Big Money Akg
• 13 Pharaons

Didi B's Songs are included in Boomplay music playlists. Search, stream, and download Didi b's Songs, her latest singles and albums in MP3 only on the Boomplay platform for free.
New Comments(
119

)
FAQs about Didi B
Where is Didi B from?
He is from Côte d'Ivoire.
How to download songs of Didi B?
You can download songs of Didi B from Boomplay App for free.
Firstly, install Boomplay app on your mobile phone.
Secondly, navigate to the song you would like to download.
Thirdly, Tap on More > Download.