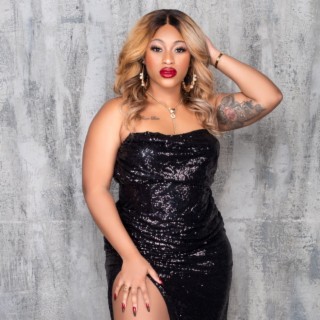 Princess Wonda
Current #1,007

All Time #1,817

Princess Wonda's music journey began in London at her church choir, where she had the opportunity to learn from and sing with industry artists. She has over 12 years' experience as a backing vocalist, working with Grammy award winners such as Israel Houghton, MOBO award winner Dappy as well as being mentored by industry music director with over 40 years industry experience. She was also featured on BET for doing a group single geared towards raising money during the Haiti crisis at Abbey Road Studios.

She has an innovative R&B/Afrobeat sound that is dynamic, current and full of melody. Audiences have taken well to Princess in 2020, with her hit single 'Bank Stops' hitting #1 on iTunes for world music and Top 40 across all genres. She has also performed at the National Concert Series streamed from Charlotte, North Carolina; drawing well deserved attention on the East Coast of the United States....more

Boom ID : 110608335 Country : United Kingdom Gender : Female
Songs

(18)

Albums

(6)

Playlists

(0)
1

2

3

4

5

6

7

8

9

10

11

12

13

14

15

16

17

18
Listen to Princess Wonda's new songs including "Ride Or Die ft. Amerado", "Dirty Swagger (Don't Dirty My Swagger)", "Dirty Swagger (Don't Dirty My Swagger)" and many more. Enjoy Princess Wonda's latest songs and explore the Princess Wonda's new music albums. If you want to download Princess Wonda songs MP3, use the Boomplay App to download the Princess Wonda songs for free. Discover Princess Wonda's latest songs, popular songs, trending songs all on Boomplay.
Princess Wonda's music journey began in London at her church choir, where she had the opportunity to learn from and sing with industry artists. She has over 12 years' experience as a backing vocalist, working with Grammy award winners such as Israel Houghton, MOBO award winner Dappy as well as being mentored by industry music director with over 40 years industry experience. She was also featured on BET for doing a group single geared towards raising money during the Haiti crisis at Abbey Road Studios.

She has an innovative R&B/Afrobeat sound that is dynamic, current and full of melody. Audiences have taken well to Princess in 2020, with her hit single 'Bank Stops' hitting #1 on iTunes for world music and Top 40 across all genres. She has also performed at the National Concert Series streamed from Charlotte, North Carolina; drawing well deserved attention on the East Coast of the United States.
New Comments(
19

)