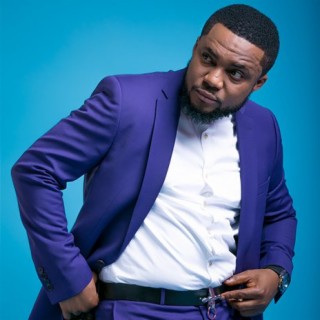 Tim Godfrey
Current #484

All Time #254

Anointed God chaser, inspiring and innovative music director, Tim Godfrey is a multiple award winning music maestro of international repute. This creative gospel artiste is known for his unusual style of blending contemporary fills into African mix. Born the second child to Mr. and Mrs Godfrey, Tim is a music director, songwriter, producer, voice coach, humanitarian and life coach with over 20 years extensive experience.

His works include his just concluded Live Recording, a 16 track album titled FEARLESS WRSHP, released in 2017. In 2016, he had an outstanding concert 'FEARLESS' with the multiple award winning gospel artiste Bishop Marvin Sapp. He raised the bar in 2017 by hosting the multiple Grammy and Stellar award winning gospel sensation, Kirk Franklin, for the 'FEARLESS WRSHP' CONCERT.

Early 2018, he started a reality show called 'SoundCheck' where great opportunities were given to talented singers of all genres from around Nigeria, to showcase their talents....more

Boom ID : 101451734 Country : Nigeria Gender : Male
Songs

(146)

Albums

(14)

Playlists

(22)
1

2

3

4

5

6

7

8

9

10

11

12

13

14

15

16

17

18

19

20

21

22

23

24

25

26

27

28

29

30

31

32

33

34

35

36

37

38

39

40

41

42

43

44

45

46

47

48

49

50

51

52

53

54

55

56

57

58

59

60

61

62

63

64

65

66

67

68

69

70

71

72

73

74

75

76

77

78

79

80

81

82

83

84

85

86

87

88

89

90

91

92

93

94

95

96

97

98

99

100
Listen to Tim Godfrey's new songs including "Nara ft. Travis Greene", "Nara", "Miracles Everywhere" and many more. Enjoy Tim Godfrey's latest songs and explore the Tim Godfrey's new music albums. If you want to download Tim Godfrey songs MP3, use the Boomplay App to download the Tim Godfrey songs for free. Discover Tim Godfrey's latest songs, popular songs, trending songs all on Boomplay.
Anointed God chaser, inspiring and innovative music director, Tim Godfrey is a multiple award winning music maestro of international repute. This creative gospel artiste is known for his unusual style of blending contemporary fills into African mix. Born the second child to Mr. and Mrs Godfrey, Tim is a music director, songwriter, producer, voice coach, humanitarian and life coach with over 20 years extensive experience.

His works include his just concluded Live Recording, a 16 track album titled FEARLESS WRSHP, released in 2017. In 2016, he had an outstanding concert 'FEARLESS' with the multiple award winning gospel artiste Bishop Marvin Sapp. He raised the bar in 2017 by hosting the multiple Grammy and Stellar award winning gospel sensation, Kirk Franklin, for the 'FEARLESS WRSHP' CONCERT.

Early 2018, he started a reality show called 'SoundCheck' where great opportunities were given to talented singers of all genres from around Nigeria, to showcase their talents.