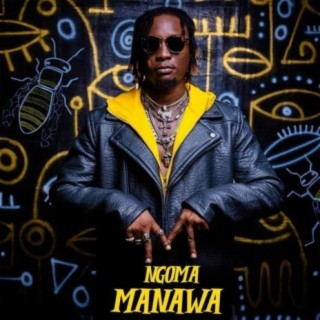 NGOMA
Current #15.8k

All Time #5,629

NGOMA is a Cameroonian rapper, songwriter, performing artist, entrepreneur, and philanthropist, popularly known as Pancho. Many of NGOMA songs become very popular and trendy online with a great number of streaming and downloads on Boomplay.

Born and raised in Limbe, and hails from Awing, North West Region of Cameroon. Pancho's vocals are retro-futuristic as his rap style combines the local 90's sound with urban contemporary style, and comprises languages like Ngemba (Awing dialect), English, French, Pidgin English, and Camfranglais demonstrating his lyrical strength & unique rap style.

Career
Ngoma released his debut single "Afe Nkap" recorded by Sangtum (Formerly Dijay Pazzo), followed by singles like other singles like "Ekié" in 2015, "Sors De Ce Corps" in 2016, "Mangosi" (featuring Kikoh and Nernos Le Kamsi)" in 2017, "All Les Day" in 2018, and the Cam No Go EP in 2020. He listened to artists like T.I, Lil Wayne, Kassav, Prince, Brenda Fassie, Manu Dibango, John Minang, and Morgan Heritage. Being more of a writer, he wrote and performed verses in clubs during his college days and only visited studios for the recording experience until he was more decisive on his interest in music.

Follow Boomplay and keep up to date with the latest NGOMA songs and information.

NGOMA Songs
• Mangosi
• Akogo
• PA YONG
• All Les Day
• LE WAAR
• COUCI-COUÇA
• LIBÉREZ LES TETONS
• LE CLOUD
• MANAWA
• Knockout
• RENDEZ-VOUS
• Knockout 2
• kipepeo
• Afe Nkap
• yu
• Sors De Ce Corps
• NGOMA
• OVER THE OVER
• TELEPHONE LOVE
• Banquet
• Redneckkk
• Red Stripe

NGOMA songs are included in Boomplay music playlists. Search to stream and download NGOMA songs MP3/ single/ albums on the platform....more

Country/Region : Cameroon
Songs

(17)

Albums

(5)

Playlists

(0)
1

2

3

4

5

6

7

8

9

10

11

12

13

14

15

16

17
Listen to NGOMA's new songs including "PA YONG ft Mic Monsta", "MANAWA", "LE WAAR" and many more. Enjoy NGOMA's latest songs and explore the NGOMA's new music albums. If you want to download NGOMA songs MP3, use the Boomplay App to download the NGOMA songs for free. Discover NGOMA's latest songs, popular songs, trending songs all on Boomplay.
NGOMA is a Cameroonian rapper, songwriter, performing artist, entrepreneur, and philanthropist, popularly known as Pancho. Many of NGOMA songs become very popular and trendy online with a great number of streaming and downloads on Boomplay.

Born and raised in Limbe, and hails from Awing, North West Region of Cameroon. Pancho's vocals are retro-futuristic as his rap style combines the local 90's sound with urban contemporary style, and comprises languages like Ngemba (Awing dialect), English, French, Pidgin English, and Camfranglais demonstrating his lyrical strength & unique rap style.

Career
Ngoma released his debut single "Afe Nkap" recorded by Sangtum (Formerly Dijay Pazzo), followed by singles like other singles like "Ekié" in 2015, "Sors De Ce Corps" in 2016, "Mangosi" (featuring Kikoh and Nernos Le Kamsi)" in 2017, "All Les Day" in 2018, and the Cam No Go EP in 2020. He listened to artists like T.I, Lil Wayne, Kassav, Prince, Brenda Fassie, Manu Dibango, John Minang, and Morgan Heritage. Being more of a writer, he wrote and performed verses in clubs during his college days and only visited studios for the recording experience until he was more decisive on his interest in music.

Follow Boomplay and keep up to date with the latest NGOMA songs and information.

NGOMA Songs
• Mangosi
• Akogo
• PA YONG
• All Les Day
• LE WAAR
• COUCI-COUÇA
• LIBÉREZ LES TETONS
• LE CLOUD
• MANAWA
• Knockout
• RENDEZ-VOUS
• Knockout 2
• kipepeo
• Afe Nkap
• yu
• Sors De Ce Corps
• NGOMA
• OVER THE OVER
• TELEPHONE LOVE
• Banquet
• Redneckkk
• Red Stripe

NGOMA songs are included in Boomplay music playlists. Search to stream and download NGOMA songs MP3/ single/ albums on the platform.
New Comments(
8

)