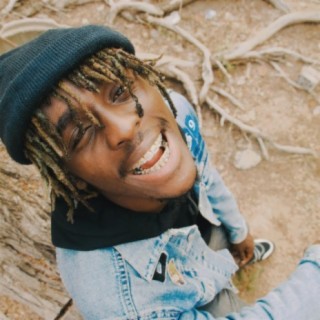 Kofi Mole
Current #5,512

All Time #2,672

Edward Kofi Agyemang Amoah known by the stage name Kofi Mole, is a hip hop and afrobeats artiste from Ghana. He was awarded the Next Rated Act at the 2019 3Music Awards held in Accra.

Kofi Mole was born and raised in Kumasi and attended Armed Forces Senior High Technical School for his secondary education. He attended the University of Ghana to study Psychology but deferred because he had to pursue a career in music. Many Kofi mole songs become very popular and trendy online with a great number of streaming and downloads on Boomplay.

CAREER AND ACHIEVEMENTS
Kofi's passion to do music started when he was a kid. He released the lead single "Mensah" in 2018 which featured 2018 BET Awards nominee Kwesi Arthur and produced by Kayso, the record was released under NGA with support from a social media movement called GroundUp Chale. He was called up later in 2018 to feature on the most talked about hip hop song 'Biibi Ba' by Sarkodie.

The song was nominated for the Best Hip hop Song and Best Edited Video at the 2019 Vodafone Ghana Music Awards.

Follow Boomplay and keep up-to-date with the latest Kofi mole songs and information.

Album:
• Spread the News
• Aposor Love

Kofi Mole Songs:
• Mensah
• Die Rich
• Chairman
• Biibi Ba (as featured act)
• Don't Be Late
• Bestie
• Public Service Announcement

Kofi mole songs are included in Boomplay music playlists. Search to stream and download Kofi mole songs MP3/ single/ albums on the platform....more

Country/Region : Ghana
Listen to Kofi Mole's new songs including "Bad I know ft. Albertomusiq, Twitch & B4bonah", "Don't Be Late", and many more. Enjoy Kofi Mole's latest songs and explore the Kofi Mole's new music albums. If you want to download Kofi Mole songs MP3, use the Boomplay App to download the Kofi Mole songs for free. Discover Kofi Mole's latest songs, popular songs, trending songs all on Boomplay.
Edward Kofi Agyemang Amoah known by the stage name Kofi Mole, is a hip hop and afrobeats artiste from Ghana. He was awarded the Next Rated Act at the 2019 3Music Awards held in Accra.

Kofi Mole was born and raised in Kumasi and attended Armed Forces Senior High Technical School for his secondary education. He attended the University of Ghana to study Psychology but deferred because he had to pursue a career in music. Many Kofi mole songs become very popular and trendy online with a great number of streaming and downloads on Boomplay.

CAREER AND ACHIEVEMENTS
Kofi's passion to do music started when he was a kid. He released the lead single "Mensah" in 2018 which featured 2018 BET Awards nominee Kwesi Arthur and produced by Kayso, the record was released under NGA with support from a social media movement called GroundUp Chale. He was called up later in 2018 to feature on the most talked about hip hop song 'Biibi Ba' by Sarkodie.

The song was nominated for the Best Hip hop Song and Best Edited Video at the 2019 Vodafone Ghana Music Awards.

Follow Boomplay and keep up-to-date with the latest Kofi mole songs and information.

Album:
• Spread the News
• Aposor Love

Kofi Mole Songs:
• Mensah
• Die Rich
• Chairman
• Biibi Ba (as featured act)
• Don't Be Late
• Bestie
• Public Service Announcement

Kofi mole songs are included in Boomplay music playlists. Search to stream and download Kofi mole songs MP3/ single/ albums on the platform.