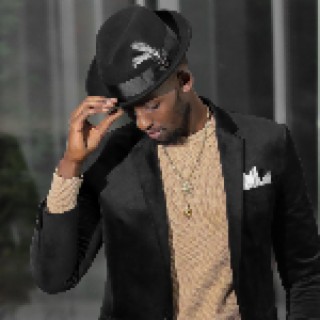 Meddy
Current #1,486

All Time #842

Ngabo Médard Jobert (Born on the 7th of August, 1989) is a Rwandan R&B /Pop singer and songwriter. Many of Meddy songs become very popular and trendy online with a great number of streaming and downloads on Boomplay. His music described as gospel,Afro-pop, zouk,rnb and Afro-fusion, with songs such as Holy Spirit, Nasara, Igipimo, the hit song "Slowly "which created an influence of his signature sound style and created an international buzz in his career.

He used to be a member of PressOne music label. His father used to be a guitar player but died when Medard was still very young.

Career
Meddy fell in love with music at a very young age, and also had interests in boxing.
He practised boxing from 2002 to 2003 but faced opposition from his mother, and had to give up.

In his third year of high school, Ngabo Médard Jobert was a member of the singing group called Justified at Zion Temple church in Kigali. It was in the group that he sang with other well-known musicians in Rwanda including The Ben, as well as worked with music producers like Mucyo Nicolas and Mbabazi Isaac popularly known as Lick Lick who helped him when he started music.

He came into limelight between 2008 and 2010, growing to become a name in the music industry. By the ending of 2010, Meddy and The Ben were Rwanda's most influential artists and performers. Meddy moved to the United States in 2010 and immediately settled in Chicago where he continued to make music in PressOne music label.
He is in a relationship with an Ethiopian lady, Mehfira Mimi.

The artist went on to make music in the U.S after he had already made a name for himself in Rwanda through various songs that started his music such as "Amayobera", "Akaramata", "Ubuntu", "Ese Urambona" and more. Throughout his career, Meddy has released and featured on many of the most popular songs in Rwanda, among Rwandans living abroad and in the Great Lakes Region.

Follow Boomplay and keep up to date with the latest Meddy songs and information.

Meddy Songs and Albums
• Scarry Hours (Album)
• Meddy (Album)
• Slowly
• Oya Ma
• Ntawamusimbura
• Queen Of Sheba
• Jambo
• Igipimo
• Mubwire
• Ndi Uw'ikigali (Ndi Uw ikigali)
• Ni Jyewe

Meddy songs are included in Boomplay music playlists. Search to stream and download Meddy songs MP3/ single/ albums on the platform....more

Country/Region : Rwanda
Listen to Meddy's new songs including "Epepe", and many more. Enjoy Meddy's latest songs and explore the Meddy's new music albums. If you want to download Meddy songs MP3, use the Boomplay App to download the Meddy songs for free. Discover Meddy's latest songs, popular songs, trending songs all on Boomplay.
Ngabo Médard Jobert (Born on the 7th of August, 1989) is a Rwandan R&B /Pop singer and songwriter. Many of Meddy songs become very popular and trendy online with a great number of streaming and downloads on Boomplay. His music described as gospel,Afro-pop, zouk,rnb and Afro-fusion, with songs such as Holy Spirit, Nasara, Igipimo, the hit song "Slowly "which created an influence of his signature sound style and created an international buzz in his career.

He used to be a member of PressOne music label. His father used to be a guitar player but died when Medard was still very young.

Career
Meddy fell in love with music at a very young age, and also had interests in boxing.
He practised boxing from 2002 to 2003 but faced opposition from his mother, and had to give up.

In his third year of high school, Ngabo Médard Jobert was a member of the singing group called Justified at Zion Temple church in Kigali. It was in the group that he sang with other well-known musicians in Rwanda including The Ben, as well as worked with music producers like Mucyo Nicolas and Mbabazi Isaac popularly known as Lick Lick who helped him when he started music.

He came into limelight between 2008 and 2010, growing to become a name in the music industry. By the ending of 2010, Meddy and The Ben were Rwanda's most influential artists and performers. Meddy moved to the United States in 2010 and immediately settled in Chicago where he continued to make music in PressOne music label.
He is in a relationship with an Ethiopian lady, Mehfira Mimi.

The artist went on to make music in the U.S after he had already made a name for himself in Rwanda through various songs that started his music such as "Amayobera", "Akaramata", "Ubuntu", "Ese Urambona" and more. Throughout his career, Meddy has released and featured on many of the most popular songs in Rwanda, among Rwandans living abroad and in the Great Lakes Region.

Follow Boomplay and keep up to date with the latest Meddy songs and information.

Meddy Songs and Albums
• Scarry Hours (Album)
• Meddy (Album)
• Slowly
• Oya Ma
• Ntawamusimbura
• Queen Of Sheba
• Jambo
• Igipimo
• Mubwire
• Ndi Uw'ikigali (Ndi Uw ikigali)
• Ni Jyewe

Meddy songs are included in Boomplay music playlists. Search to stream and download Meddy songs MP3/ single/ albums on the platform.
FAQs about Meddy
Where is Meddy from?
He is from Rwanda.
What are the latest songs of Meddy?
The latest songs of Meddy are Grateful, Burinde Bucya and All Night.
What are the best songs of Meddy?
The best songs of Meddy are My Vow, Queen of Sheba and Holy Spirit.
What are the best albums of Meddy?
The best albums of Meddy are My Vow, Queen of Sheba and Holy Spirit.
How to download songs of Meddy?
You can download songs of Meddy from Boomplay App for free.
Firstly, install Boomplay app on your mobile phone.
Secondly, navigate to the song you would like to download.
Thirdly, Tap on More > Download.