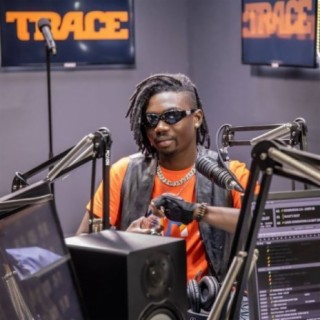 Rémy Adan
Current #1,058

All Time #872

Remy Adan is an Ivorian singer, performer and songwriter. Many Remy Adan songs become very popular and trendy online with a great number of streaming and downloads on Boomplay.

He came to prominence for his hit song "Le Gout de". He has othet hit singles like Juste Pour toi and Sans filtre c'est bizzare. He came to limelight for his hit single "Le gout de".

The song received massive airplay and became popular on the video sharing platform, Tik tok with lots of dance challenge online.

He got signed to the Kolber Prod record label and had released other numerous tracks.

Follow Boomplay and keep up-to-date with the latest Remy Adan songs and information.

Remy Adan Songs
• Pas comme eux ! (2018), Ella m'a pike (2019), Mon Mousso (2019), Juste pour toi (2019)
• Sans filtre c'est bizzare (2020), Le gout de (2021)

Net Worth
• Remy Adan net worth has not been estimated.

Remy Adan songs are included in Boomplay music playlists. Search to stream and download Remy Adan songs MP3/ single/ albums on the platform....more

Country/Region : Côte d'Ivoire
Songs

(0)

Albums

(0)

Playlists

(0)

Similar Artists

(10)
Listen to Rémy Adan's new songs including and many more. Enjoy Rémy Adan's latest songs and explore the Rémy Adan's new music albums. If you want to download Rémy Adan songs MP3, use the Boomplay App to download the Rémy Adan songs for free. Discover Rémy Adan's latest songs, popular songs, trending songs all on Boomplay.
Remy Adan is an Ivorian singer, performer and songwriter. Many Remy Adan songs become very popular and trendy online with a great number of streaming and downloads on Boomplay.

He came to prominence for his hit song "Le Gout de". He has othet hit singles like Juste Pour toi and Sans filtre c'est bizzare. He came to limelight for his hit single "Le gout de".

The song received massive airplay and became popular on the video sharing platform, Tik tok with lots of dance challenge online.

He got signed to the Kolber Prod record label and had released other numerous tracks.

Follow Boomplay and keep up-to-date with the latest Remy Adan songs and information.

Remy Adan Songs
• Pas comme eux ! (2018), Ella m'a pike (2019), Mon Mousso (2019), Juste pour toi (2019)
• Sans filtre c'est bizzare (2020), Le gout de (2021)

Net Worth
• Remy Adan net worth has not been estimated.

Remy Adan songs are included in Boomplay music playlists. Search to stream and download Remy Adan songs MP3/ single/ albums on the platform.
New Comments(
24

)