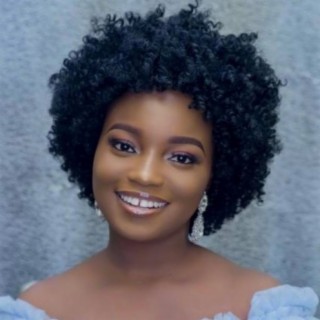 Ayo Alabi
Current #5,267

All Time #2,271

Ayomiku Alabi who is one of Tope Alabi's daughter, is fast becoming a rising star in music as she's shown just that with her beautiful voice. Ayo who was born on May 7, has been said to be a carbon copy of her mother: light skin and beautiful. Ayomiku Alabi is the first of Tope Alabi`s daughter. She is 23years old, and now the girl is a music student at Bowen University, Iwo, Osun State. She has a younger sister, 17 years old Deborah..

Ayo Alabi songs, like A Friend ft. Tope Alabi, become very popular and trendy online with a great number of streaming and downloads on Boomplay.

Career
In 2020, Ayomiku Alabi released her debut single, A Friend, featuring her mother. She said she featured her mum because she was not only the brain behind the song but she also inspired it.

Her mother respects for the good lyrics she writes. She once said in an interview that she wanted to explore music full time because that is what God had called her to do. She said she would have loved to be either an actress or a movie producer had God not called her to be a gospel minister.

Aside being a gospel artiste like her mother she composes her song based on the inspiration of the Holy Spirit. "Just like Tope Alabi, I usually wait on the Holy Spirit to inspire me and when He does, I do as He instructs, she said.

She also once said her mother's fame would be an advantage to her as a singer, though in the end people would differentiate them.

Follow Boomplay and keep up-to-date with the latest Ayo Alabi songs and information.

Ayo Alabi songs are included in Boomplay music playlists. Search to stream and download Ayo Alabi songs MP3/ single/ albums on the platform....more

Country/Region : Nigeria
Songs

(2)

Albums

(2)

Playlists

(0)
Listen to Ayo Alabi's new songs including "A Friend ft. Tope Alabi", "Gratitude (A Song For Mama)", and many more. Enjoy Ayo Alabi's latest songs and explore the Ayo Alabi's new music albums. If you want to download Ayo Alabi songs MP3, use the Boomplay App to download the Ayo Alabi songs for free. Discover Ayo Alabi's latest songs, popular songs, trending songs all on Boomplay.
Ayomiku Alabi who is one of Tope Alabi's daughter, is fast becoming a rising star in music as she's shown just that with her beautiful voice. Ayo who was born on May 7, has been said to be a carbon copy of her mother: light skin and beautiful. Ayomiku Alabi is the first of Tope Alabi`s daughter. She is 23years old, and now the girl is a music student at Bowen University, Iwo, Osun State. She has a younger sister, 17 years old Deborah..

Ayo Alabi songs, like A Friend ft. Tope Alabi, become very popular and trendy online with a great number of streaming and downloads on Boomplay.

Career
In 2020, Ayomiku Alabi released her debut single, A Friend, featuring her mother. She said she featured her mum because she was not only the brain behind the song but she also inspired it.

Her mother respects for the good lyrics she writes. She once said in an interview that she wanted to explore music full time because that is what God had called her to do. She said she would have loved to be either an actress or a movie producer had God not called her to be a gospel minister.

Aside being a gospel artiste like her mother she composes her song based on the inspiration of the Holy Spirit. "Just like Tope Alabi, I usually wait on the Holy Spirit to inspire me and when He does, I do as He instructs, she said.

She also once said her mother's fame would be an advantage to her as a singer, though in the end people would differentiate them.

Follow Boomplay and keep up-to-date with the latest Ayo Alabi songs and information.

Ayo Alabi songs are included in Boomplay music playlists. Search to stream and download Ayo Alabi songs MP3/ single/ albums on the platform.
New Comments(
90

)