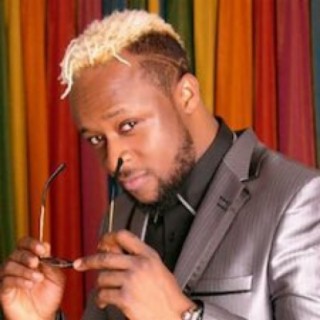 Tony Tetuila
Current #6,333

All Time #8,734

Anthony Olanrewaju Awotoye, better known as Tony Tetuila in the music industry is also regard as the golden father of Afrobeats artist from Nigeria. Many of Tony's Songs became very popular and trendy on social media in line with a great number of streaming and downloads on Boomplay. His name, Olanrewaju, means "My wealth is increasing".

Career
Tony was a member of the now-defunct hip-hop group of The Remedies (along with Eedris Abdulkareem and Eddy Montana). Tony Tetuila split from the group and became successful as a solo artist. He is best known for his hit song My Car, as well as Nigeria's first-ever diss track, Omode Meta.

In 2014, Tony Tetuila ran for political office in the House of Assembly of Kwara State as a candidate for the All Progressives Congress party. He later claimed that he was denied the Political position. Tony is also not left out of controversy stories like in December 2019 when Tony controversially sued Wizkid of allegedly violating his copyrights, in his collaboration song with Ghanaian singer Tic Tac for their song Fefe N'efe. The lawsuit was reportedly worth 30 million naira.

Follow Boomplay and keep up to date with the latest songs of Tony Tetuila and information.

Tony Tetuila's Songs
• My Car
• Omode Meta
• Fefe Na Efe
• My Heart Go Jigi Jigi
• E Go better
• Na U Sabi
• Iseju Akan
• Mother
• Omo Pupa
• Ikokuko
• Your Kind Of Woman
• To Bami Ke

Tony Tetuila's Songs are included in Boomplay music playlists. Search, stream, and download Tony Tetuila's Songs, her latest singles and albums in MP3 only on the Boomplay platform for free....more

Country/Region : Nigeria
Listen to Tony Tetuila's new songs including "My Car", "Omode Meta", "E Go Better" and many more. Enjoy Tony Tetuila's latest songs and explore the Tony Tetuila's new music albums. If you want to download Tony Tetuila songs MP3, use the Boomplay App to download the Tony Tetuila songs for free. Discover Tony Tetuila's latest songs, popular songs, trending songs all on Boomplay.
Anthony Olanrewaju Awotoye, better known as Tony Tetuila in the music industry is also regard as the golden father of Afrobeats artist from Nigeria. Many of Tony's Songs became very popular and trendy on social media in line with a great number of streaming and downloads on Boomplay. His name, Olanrewaju, means "My wealth is increasing".

Career
Tony was a member of the now-defunct hip-hop group of The Remedies (along with Eedris Abdulkareem and Eddy Montana). Tony Tetuila split from the group and became successful as a solo artist. He is best known for his hit song My Car, as well as Nigeria's first-ever diss track, Omode Meta.

In 2014, Tony Tetuila ran for political office in the House of Assembly of Kwara State as a candidate for the All Progressives Congress party. He later claimed that he was denied the Political position. Tony is also not left out of controversy stories like in December 2019 when Tony controversially sued Wizkid of allegedly violating his copyrights, in his collaboration song with Ghanaian singer Tic Tac for their song Fefe N'efe. The lawsuit was reportedly worth 30 million naira.

Follow Boomplay and keep up to date with the latest songs of Tony Tetuila and information.

Tony Tetuila's Songs
• My Car
• Omode Meta
• Fefe Na Efe
• My Heart Go Jigi Jigi
• E Go better
• Na U Sabi
• Iseju Akan
• Mother
• Omo Pupa
• Ikokuko
• Your Kind Of Woman
• To Bami Ke

Tony Tetuila's Songs are included in Boomplay music playlists. Search, stream, and download Tony Tetuila's Songs, her latest singles and albums in MP3 only on the Boomplay platform for free.
New Comments(
7

)
FAQs about Tony Tetuila
Where is Tony Tetuila from?
He is from Nigeria.
How to download songs of Tony Tetuila?
You can download songs of Tony Tetuila from Boomplay App for free.
Firstly, install Boomplay app on your mobile phone.
Secondly, navigate to the song you would like to download.
Thirdly, Tap on More > Download.