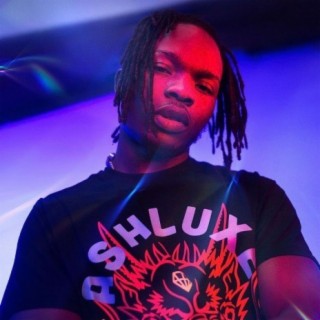 Naira Marley
Current #286

All Time #58

Azeez Adeshina Fashola, known professionally as Naira Marley, is a British-Nigerian singer and songwriter. He was born on 9th May 1994 in Agege, Lagos state, the southwest region of Nigeria.

At the age of 11 years old, Naira Marley moved to Peckham in England for his basic education. He studied at Porlock Hall before he attended Walworth School to obtain his General Certificate of Secondary Education.He graduated with a distinction in business from Peckham Academy.He also studied business law at Crossways College which is now known as Christ the King Sixth Form College in London. While growing up, Naira Marley said had plans of becoming an MC and a voice-over artist.

Naira Marley began singing in 2014, at the age of 20, after discovering his passion for music and was encouraged by his friends to pursue a career in music. He released his first song ""Marry Juana"" which featured Max Twigz.

He went ahead to release his debut EP album titled 'Gotta Dance' in 2015. He did not turn to main stream artist until 2017 when released another single, "Issa Goal", where he featured Olamide and Lil Kesh. Issa Goal became the theme song for Nigeria's national football team, Super Eagles, during the 2018 FIFA World cup.

December 2019, Naira Marley released his second EP Lord of Lamba which was a mixture of Afrobeats and hip-hop.The EP comprises 6 tracks, the EP housed top charting songs like Tesumole, Tingasa and Mafo....more

Country/Region : Nigeria
Listen to Naira Marley's new songs including "Mafo ft. Young John", "PXTA", "Tesumole" and many more. Enjoy Naira Marley's latest songs and explore the Naira Marley's new music albums. If you want to download Naira Marley songs MP3, use the Boomplay App to download the Naira Marley songs for free. Discover Naira Marley's latest songs, popular songs, trending songs all on Boomplay.
Azeez Adeshina Fashola, known professionally as Naira Marley, is a British-Nigerian singer and songwriter. He was born on 9th May 1994 in Agege, Lagos state, the southwest region of Nigeria.

At the age of 11 years old, Naira Marley moved to Peckham in England for his basic education. He studied at Porlock Hall before he attended Walworth School to obtain his General Certificate of Secondary Education.He graduated with a distinction in business from Peckham Academy.He also studied business law at Crossways College which is now known as Christ the King Sixth Form College in London. While growing up, Naira Marley said had plans of becoming an MC and a voice-over artist.

Naira Marley began singing in 2014, at the age of 20, after discovering his passion for music and was encouraged by his friends to pursue a career in music. He released his first song ""Marry Juana"" which featured Max Twigz.

He went ahead to release his debut EP album titled 'Gotta Dance' in 2015. He did not turn to main stream artist until 2017 when released another single, "Issa Goal", where he featured Olamide and Lil Kesh. Issa Goal became the theme song for Nigeria's national football team, Super Eagles, during the 2018 FIFA World cup.

December 2019, Naira Marley released his second EP Lord of Lamba which was a mixture of Afrobeats and hip-hop.The EP comprises 6 tracks, the EP housed top charting songs like Tesumole, Tingasa and Mafo.
New Comments(
2,710

)
FAQs about Naira Marley
Where is Naira Marley from?
He is from Nigeria.
What are the latest songs of Naira Marley?
The latest songs of Naira Marley are Body, Body (Mixed) and Vawulence (Mixed) ft. BackRoad Gee.
What are the best songs of Naira Marley?
The best songs of Naira Marley are Aye, Coming ft. Busiswa and Koleyewon.
What are the best albums of Naira Marley?
The best albums of Naira Marley are LOL (Lord Of Lamba) EP, Aye and God's Timing's the Best.
How to download songs of Naira Marley?
You can download songs of Naira Marley from Boomplay App for free.
Firstly, install Boomplay app on your mobile phone.
Secondly, navigate to the song you would like to download.
Thirdly, Tap on More > Download.