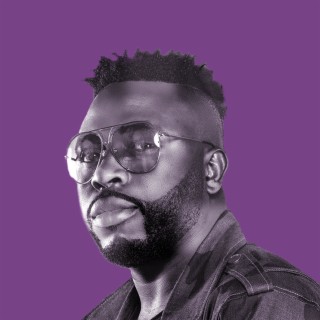 Samklef
Current #5,682

All Time #2,751

Samuel Oguachuba (born February 5, 1985) is an Afrobeats leading music producer and recording artist who goes by the stage name, Samklef. Many of Samklef songs become very popular and trendy online with a great number of streaming and downloads on Boomplay.

The music act is also a top-notch disc jockey in the industry. Samklef has worked with a host of Nigerian musicians in creating chart-topping in the past decade. He came to the limelight due to his collaboration with Wizkid in the early days of Starboy's music career. He is currently based in the United States, where he is also pursuing a career as a filmmaker.Lagos helped to shape Samklef, as he spent his early years in the city, residing in Airforce Base, PWD, Ikeja. His father was a military officer, so the family lived in the barracks.

Career
During his childhood and teenage years, Samklef was fascinated with music and would spend hours every week listening to songs by Nigerian and foreign artists. However, he wasn't content with just listening to songs and wanted to participate in the industry. This burning passion for music made him start a career as a disc jockey. Having learned the ropes of the profession from an older friend, he began to work as a DJ in Lagos.

He started by performing at parties in his community before moving to perform at top events and shows in the city. Nevertheless, when he switched to sound production, he got his big break. While working as a DJ, Samklef had been learning how to produce music beats, and in a couple of months, he became good at the skill. Thus, he began to seek out upcoming artists that he could collaborate with. This was how his path crossed with Afrobeats icon, Wizkid.

The story of Wizkid's success in the music industry cannot be told without mentioning Samklef's name. The producer is responsible for producing the beats of hit songs such as Tease Me, Don't Dull, and Pakuromo. He has also worked with other A-list Nigerian musicians such as D'Prince, Durella, Vector, RuggedMan, Jesse Jagz, Ice Prince, Simi, Olamide, Banky W, and Sunny Neji. He also has production credits for successful songs and projects like My Life (Enemies), Kilode, Everybody Loves Ice Prince, Jagz Nation, Vol 1., Superstar, YBNL, Slow Whine, Wad Up, Do It To Me, Samklef is also a recording artist.

He released his debut album in 2010. The project is titled Noni, and the international version of the album, which was released in 2011, is titled NONILIZING. Besides music, he is also a budding filmmaker and has written and produced a couple of short films. He has also had stints with entertainment firms such as Sound Factory, Mind Falls, Exp & i360, and Flow Records.
Samklef

Follow Boomplay and keep up to date with the latest Samklef songs and information.

Samklef Songs
• Molowo Noni
• Skelebe
• Nonilizing
• Suwe
• Mi Ole Beru
• Dorime
• Kasala
• African Gyal
• Dancing Machine
• Give Thanks
• For Soweto
• Finally
• Shokoloko Bangoshe
• Pay
• Ja Wire
• Labalaba
• Re Body

Samklef songs are included in Boomplay music playlists. Search to stream and download Samklef songs MP3/ single/ albums on the platform....more

Country/Region : Nigeria
Songs

(56)

Albums

(38)

Playlists

(1)
1

2

3

4

5

6

7

8

9

10

11

12

13

14

15

16

17

18

19

20

21

22

23

24

25

26

27

28

29

30

31

32

33

34

35

36

37

38

39

40

41

42

43

44

45

46

47

48

49

50

51

52

53

54

55

56
Listen to Samklef's new songs including "Molowo Noni ft. D Prince Ice Prince Wizkid", "Molowo Noni ft. WizKid, Ice Prince & D'Prince", "Give Thanks ft. Victor AD" and many more. Enjoy Samklef's latest songs and explore the Samklef's new music albums. If you want to download Samklef songs MP3, use the Boomplay App to download the Samklef songs for free. Discover Samklef's latest songs, popular songs, trending songs all on Boomplay.
Samuel Oguachuba (born February 5, 1985) is an Afrobeats leading music producer and recording artist who goes by the stage name, Samklef. Many of Samklef songs become very popular and trendy online with a great number of streaming and downloads on Boomplay.

The music act is also a top-notch disc jockey in the industry. Samklef has worked with a host of Nigerian musicians in creating chart-topping in the past decade. He came to the limelight due to his collaboration with Wizkid in the early days of Starboy's music career. He is currently based in the United States, where he is also pursuing a career as a filmmaker.Lagos helped to shape Samklef, as he spent his early years in the city, residing in Airforce Base, PWD, Ikeja. His father was a military officer, so the family lived in the barracks.

Career
During his childhood and teenage years, Samklef was fascinated with music and would spend hours every week listening to songs by Nigerian and foreign artists. However, he wasn't content with just listening to songs and wanted to participate in the industry. This burning passion for music made him start a career as a disc jockey. Having learned the ropes of the profession from an older friend, he began to work as a DJ in Lagos.

He started by performing at parties in his community before moving to perform at top events and shows in the city. Nevertheless, when he switched to sound production, he got his big break. While working as a DJ, Samklef had been learning how to produce music beats, and in a couple of months, he became good at the skill. Thus, he began to seek out upcoming artists that he could collaborate with. This was how his path crossed with Afrobeats icon, Wizkid.

The story of Wizkid's success in the music industry cannot be told without mentioning Samklef's name. The producer is responsible for producing the beats of hit songs such as Tease Me, Don't Dull, and Pakuromo. He has also worked with other A-list Nigerian musicians such as D'Prince, Durella, Vector, RuggedMan, Jesse Jagz, Ice Prince, Simi, Olamide, Banky W, and Sunny Neji. He also has production credits for successful songs and projects like My Life (Enemies), Kilode, Everybody Loves Ice Prince, Jagz Nation, Vol 1., Superstar, YBNL, Slow Whine, Wad Up, Do It To Me, Samklef is also a recording artist.

He released his debut album in 2010. The project is titled Noni, and the international version of the album, which was released in 2011, is titled NONILIZING. Besides music, he is also a budding filmmaker and has written and produced a couple of short films. He has also had stints with entertainment firms such as Sound Factory, Mind Falls, Exp & i360, and Flow Records.
Samklef

Follow Boomplay and keep up to date with the latest Samklef songs and information.

Samklef Songs
• Molowo Noni
• Skelebe
• Nonilizing
• Suwe
• Mi Ole Beru
• Dorime
• Kasala
• African Gyal
• Dancing Machine
• Give Thanks
• For Soweto
• Finally
• Shokoloko Bangoshe
• Pay
• Ja Wire
• Labalaba
• Re Body

Samklef songs are included in Boomplay music playlists. Search to stream and download Samklef songs MP3/ single/ albums on the platform.
FAQs about Samklef
Where is Samklef from?
He is from Nigeria.
What are the best songs of Samklef?
The best songs of Samklef are Molowo Noni ft. D Prince Ice Prince Wizkid, Give Thanks ft. Victor AD and Molowo Noni ft. WizKid, Ice Prince & D'Prince.
What are the best albums of Samklef?
The best albums of Samklef are Molowo Noni ft. D Prince Ice Prince Wizkid, The Classics and Give Thanks.
How to download songs of Samklef?
You can download songs of Samklef from Boomplay App for free.
Firstly, install Boomplay app on your mobile phone.
Secondly, navigate to the song you would like to download.
Thirdly, Tap on More > Download.