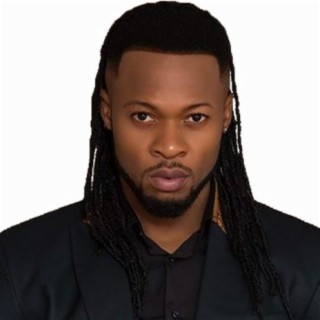 Flavour
Current #57

All Time #98

Chinedu Okoli (born 23 November 1983), better known by his stage name Flavour N'abania or simply Flavour, is a Nigerian singer, songwriter and multi-instrumentalist. He began his musical career as a drummer for a local church.

Flavour is popularly known across Africa and the world for his hit song "Nwa Baby (Ashawo Remix)". In 2005, he released his self-titled debut album N'abania. In 2010, Flavour released his second studio album Uplifted. It was supported by the singles "Nwa Baby (Ashawo Remix)", "Adamma", and "Oyi Remix". The album's success made Flavour one of Africa's most sought out artists.

Flavour was booked to perform at numerous concerts and social events following Uplifted's release. At the age of 19, Flavour emerged unto Nigeria's musical scene as a drummer and pianist for a local Enugu band. After learning to play drums professionally, Flavour received an offer to perform at City Centre, Enugu. Flavour's educational background in music enabled him to learn music production from Dekumzy, Isi Charles and Nnachie.

In 2005, Flavour released his debut album N'abania through Obaino Music. The album's success was relative and limited to Eastern Nigeria, particularly Enugu State. Flavour collaborated with Mr Raw on the album's lead single titled "N'abania". This Flavour's song was recorded at Kingsley Ogoro's music studio in Lagos, Nigeria.

Blessed was released on 18 October 2012 through 2nite Entertainment and iROCKING LTD. The album is the successor to Uplifted. It is arguably Flavour's biggest album to date due to the number of producers that worked on it. It was launched on the same day of Flavour's 2nite Club grand opening.

On December 4 2020, Flavour released his 7th studio album titled "Flavour of Africa", which has 16 tracks.

Download and Listen to Flavour's songs on Boomplay....more

Country/Region : Nigeria
Listen to Flavour's new songs including "Big Baller", "Game Changer (Dike)", "Levels" and many more. Enjoy Flavour's latest songs and explore the Flavour's new music albums. If you want to download Flavour songs MP3, use the Boomplay App to download the Flavour songs for free. Discover Flavour's latest songs, popular songs, trending songs all on Boomplay.
Chinedu Okoli (born 23 November 1983), better known by his stage name Flavour N'abania or simply Flavour, is a Nigerian singer, songwriter and multi-instrumentalist. He began his musical career as a drummer for a local church.

Flavour is popularly known across Africa and the world for his hit song "Nwa Baby (Ashawo Remix)". In 2005, he released his self-titled debut album N'abania. In 2010, Flavour released his second studio album Uplifted. It was supported by the singles "Nwa Baby (Ashawo Remix)", "Adamma", and "Oyi Remix". The album's success made Flavour one of Africa's most sought out artists.

Flavour was booked to perform at numerous concerts and social events following Uplifted's release. At the age of 19, Flavour emerged unto Nigeria's musical scene as a drummer and pianist for a local Enugu band. After learning to play drums professionally, Flavour received an offer to perform at City Centre, Enugu. Flavour's educational background in music enabled him to learn music production from Dekumzy, Isi Charles and Nnachie.

In 2005, Flavour released his debut album N'abania through Obaino Music. The album's success was relative and limited to Eastern Nigeria, particularly Enugu State. Flavour collaborated with Mr Raw on the album's lead single titled "N'abania". This Flavour's song was recorded at Kingsley Ogoro's music studio in Lagos, Nigeria.

Blessed was released on 18 October 2012 through 2nite Entertainment and iROCKING LTD. The album is the successor to Uplifted. It is arguably Flavour's biggest album to date due to the number of producers that worked on it. It was launched on the same day of Flavour's 2nite Club grand opening.

On December 4 2020, Flavour released his 7th studio album titled "Flavour of Africa", which has 16 tracks.

Download and Listen to Flavour's songs on Boomplay.
FAQs about Flavour
Where is Flavour from?
He is from Nigeria.
How to download songs of Flavour?
You can download songs of Flavour from Boomplay App for free.
Firstly, install Boomplay app on your mobile phone.
Secondly, navigate to the song you would like to download.
Thirdly, Tap on More > Download.