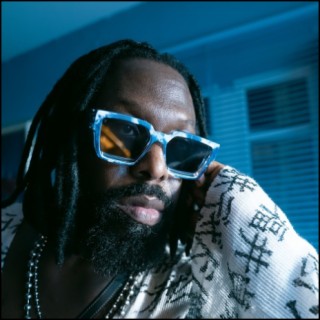 Timaya
Current #320

All Time #114

Inetimi Timaya Odon (born 15 August 1988), better known by his stage name Timaya, is a Nigerian singer and songwriter. He hails from Odi, Bayelsa state. He is the founder of DM Records Limited. His solo career began in 2005 with the release of "Dem Mama", which also appeared on his debut album, True Story released the following year. His second album Gift and Grace was released in 2008.

Meanwhile, he gained further visibility and international prominence through his third studio album De Rebirth—released in partnership with Black Body Entertainment—and its lead single "Plantain Boy". Both were commercially successful. And made him some money of which he collaborated with Dem Mama Soldiers on the album LLNP (Long Life N Prosperity). In 2012, Timaya released Upgrade, which spawned hits "Bum Bum", "Sexy Ladies", and "Malonogede". To date, his work has earned him several notable awards and nominations including four Headies Awards wins, 2 AFRIMMA Awards wins, one Nigeria Music Award and an NEA Award.

After the success of "Dem Mama", Timaya decided to continue with producer K-Solo. He recorded seven more songs for his first album True Story, which was eventually released in 2007.

In 2010, he appeared on the song "Kokoroko" by female gospel artist Kefee, which went on to win in the "Best Collaboration" category at the 2010 Headies Awards., he recently featured by Kcee in a song titled ''Erima"

In 2014, he released his fifth studio album, titled Epiphany. The album was a 20-tracker, with global hits.

In 2017, Timaya performed in Nassau, Bahamas, where he headlined the first ever Afro-Soca Concert.

Timaya released an EP titled Chulo Vibes (2019). This project featured collaborations from East African artist Alikiba, Trinidadian Soca Legend Machel Montano and Nigeria's Burna Boy.

Timaya set up his record label, DM Records Limited. Under which he groomed artistes such as Patoranking and Runtown.

Download and Listen to Timaya's songs on Boomplay....more

Country/Region : Nigeria
Listen to Timaya's new songs including "Dance ft. Rudeboy (P-Square)", "Telli Person ft. Phyno & Olamide", "I Can't Kill Myself" and many more. Enjoy Timaya's latest songs and explore the Timaya's new music albums. If you want to download Timaya songs MP3, use the Boomplay App to download the Timaya songs for free. Discover Timaya's latest songs, popular songs, trending songs all on Boomplay.
Inetimi Timaya Odon (born 15 August 1988), better known by his stage name Timaya, is a Nigerian singer and songwriter. He hails from Odi, Bayelsa state. He is the founder of DM Records Limited. His solo career began in 2005 with the release of "Dem Mama", which also appeared on his debut album, True Story released the following year. His second album Gift and Grace was released in 2008.

Meanwhile, he gained further visibility and international prominence through his third studio album De Rebirth—released in partnership with Black Body Entertainment—and its lead single "Plantain Boy". Both were commercially successful. And made him some money of which he collaborated with Dem Mama Soldiers on the album LLNP (Long Life N Prosperity). In 2012, Timaya released Upgrade, which spawned hits "Bum Bum", "Sexy Ladies", and "Malonogede". To date, his work has earned him several notable awards and nominations including four Headies Awards wins, 2 AFRIMMA Awards wins, one Nigeria Music Award and an NEA Award.

After the success of "Dem Mama", Timaya decided to continue with producer K-Solo. He recorded seven more songs for his first album True Story, which was eventually released in 2007.

In 2010, he appeared on the song "Kokoroko" by female gospel artist Kefee, which went on to win in the "Best Collaboration" category at the 2010 Headies Awards., he recently featured by Kcee in a song titled ''Erima"

In 2014, he released his fifth studio album, titled Epiphany. The album was a 20-tracker, with global hits.

In 2017, Timaya performed in Nassau, Bahamas, where he headlined the first ever Afro-Soca Concert.

Timaya released an EP titled Chulo Vibes (2019). This project featured collaborations from East African artist Alikiba, Trinidadian Soca Legend Machel Montano and Nigeria's Burna Boy.

Timaya set up his record label, DM Records Limited. Under which he groomed artistes such as Patoranking and Runtown.

Download and Listen to Timaya's songs on Boomplay.
New Comments(
455

)
FAQs about Timaya
Where is Timaya from?
He is from Nigeria.
What are the latest songs of Timaya?
The latest songs of Timaya are Tomato, Sweet Us (Mixed) and My Moto (Mixed).
What are the best songs of Timaya?
The best songs of Timaya are Cold Outside ft. Buju, SWEET US and Don Dada.
What are the best albums of Timaya?
The best albums of Timaya are Cold Outside, SWEET US and Gratitude.
How to download songs of Timaya?
You can download songs of Timaya from Boomplay App for free.
Firstly, install Boomplay app on your mobile phone.
Secondly, navigate to the song you would like to download.
Thirdly, Tap on More > Download.