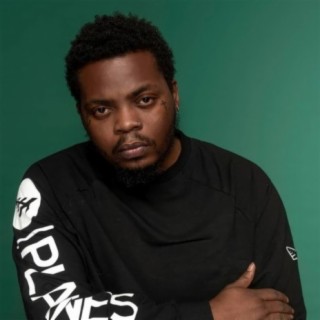 Olamide
Current #137

All Time #30

One of Nigeria's most popular and prolific rappers, Olamide has scored numerous radio hits and won several awards in his home country. Singing and rapping mainly in Yoruba as well as English, his music blends Afro-pop, dancehall, hip-hop, and other styles.

The founder and CEO of record label and event management company YBNL Nation, Olamide has signed several major endorsement deals with drink companies, in addition to other investments and assets, making him one of the wealthiest musicians in the country. After finding national success with 2013's Baddest Guy Ever Liveth and 2015's Eyan Mayweather, he later began releasing music in America through Empire Distribution. His first widespread release was 2020's Carpe Diem.

Olamide Adedeji was born in Bariga, Lagos State in 1989. He decided to become a musician in 2000, and he started his career a decade later, signing to Coded Tunes and releasing the single "Eni Duro" in 2010. Th is Olamide's song became a hit, and Olamide performed at the Hip Hop World Awards (later renamed the Headies) in 2010. His debut album, Rapsodi, was released in 2011, featuring guest appearances by Wizkid, Pheelz, 9ice, and other Nigerian stars....more

Country/Region : Nigeria
Listen to Olamide's new songs including "Infinity ft. Omah Lay", "Triumphant ft. Bella Shmurda", "Rock" and many more. Enjoy Olamide's latest songs and explore the Olamide's new music albums. If you want to download Olamide songs MP3, use the Boomplay App to download the Olamide songs for free. Discover Olamide's latest songs, popular songs, trending songs all on Boomplay.
One of Nigeria's most popular and prolific rappers, Olamide has scored numerous radio hits and won several awards in his home country. Singing and rapping mainly in Yoruba as well as English, his music blends Afro-pop, dancehall, hip-hop, and other styles.

The founder and CEO of record label and event management company YBNL Nation, Olamide has signed several major endorsement deals with drink companies, in addition to other investments and assets, making him one of the wealthiest musicians in the country. After finding national success with 2013's Baddest Guy Ever Liveth and 2015's Eyan Mayweather, he later began releasing music in America through Empire Distribution. His first widespread release was 2020's Carpe Diem.

Olamide Adedeji was born in Bariga, Lagos State in 1989. He decided to become a musician in 2000, and he started his career a decade later, signing to Coded Tunes and releasing the single "Eni Duro" in 2010. Th is Olamide's song became a hit, and Olamide performed at the Hip Hop World Awards (later renamed the Headies) in 2010. His debut album, Rapsodi, was released in 2011, featuring guest appearances by Wizkid, Pheelz, 9ice, and other Nigerian stars.
FAQs about Olamide
Where is Olamide from?
He is from Nigeria.
How to download songs of Olamide?
You can download songs of Olamide from Boomplay App for free.
Firstly, install Boomplay app on your mobile phone.
Secondly, navigate to the song you would like to download.
Thirdly, Tap on More > Download.