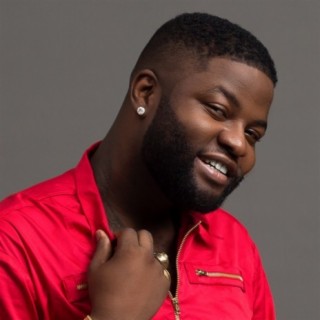 Skales
Current #1,644

All Time #452

Raoul John Njeng-Njeng (conceived 1 April 1991), better known by his stage name Skales (an abbreviation for Seek Knowledge Acquire Large Entrepreneurial Skills), is a Nigerian rapper, artist, and lyricist. Many of Skales songs become very popular and trendy online with great number of streaming and downloads on Boomplay.

In 2000, he began composing rap melodies in Kaduna, Nigeria. Somewhere in the range of 2007 and 2008, he ventured out to Jos to work with Jesse Jagz and Jeremiah Gyang.

In 2008, he entered the Zain Tru Search contest and won the opposition's North Central locale.

His introduction single "Should Shine" got various twist on the Rhythm FM stations in Lagos, Jos and Abuja. He later moved to Lagos and marked a record manage Empire Mates Entertainment (E.M.E) in 2009.

Follow Boomplay and keep up-to-date with latest Skales songs and information.

CAREER:
In May 2014, Skales laid out his own record name, OHK music. The name is home to maker Drey Beatz and has affiliations with other music work force inside Nigeria.

On 6 May 2014, Skales delivered the Jay Pizzle-created track "Shake Body" as the lead single from his introduction studio collection Man of the Year. The going with music video for the melody was transferred to YouTube on 22 July 2014.

Skales advanced the melody by declaring the Shake Body video contest. It was accounted for that Skales marked a record manage Timaya's Dem Mama Records following his takeoff from E.M.E.

In February 2014, Skales exposed the reports and said he didn't sign with Dem Mama Records.

SOME OF SKALES SONGS
• This Your Body ft Davido
• Selese ft Zlatan & Krizbeatz
• I dey miss you ft Imanse
• Kayefi
• Hope, Freedom & Love

Skales songs are included in Boomplay music playlists. Search and download Skales songs/ single/ albums on the platform....more

Country/Region : Nigeria
Songs

(129)

Albums

(39)

Playlists

(36)
1

2

3

4

5

6

7

8

9

10

11

12

13

14

15

16

17

18

19

20

21

22

23

24

25

26

27

28

29

30

31

32

33

34

35

36

37

38

39

40

41

42

43

44

45

46

47

48

49

50

51

52

53

54

55

56

57

58

59

60

61

62

63

64

65

66

67

68

69

70

71

72

73

74

75

76

77

78

79

80

81

82

83

84

85

86

87

88

89

90

91

92

93

94

95

96

97

98

99

100
Listen to Skales's new songs including "This Your Body ft. Davido", "I Dey Miss You ft. Imanse", "Badman Love (Remix) ft. Tekno" and many more. Enjoy Skales's latest songs and explore the Skales's new music albums. If you want to download Skales songs MP3, use the Boomplay App to download the Skales songs for free. Discover Skales's latest songs, popular songs, trending songs all on Boomplay.
Raoul John Njeng-Njeng (conceived 1 April 1991), better known by his stage name Skales (an abbreviation for Seek Knowledge Acquire Large Entrepreneurial Skills), is a Nigerian rapper, artist, and lyricist. Many of Skales songs become very popular and trendy online with great number of streaming and downloads on Boomplay.

In 2000, he began composing rap melodies in Kaduna, Nigeria. Somewhere in the range of 2007 and 2008, he ventured out to Jos to work with Jesse Jagz and Jeremiah Gyang.

In 2008, he entered the Zain Tru Search contest and won the opposition's North Central locale.

His introduction single "Should Shine" got various twist on the Rhythm FM stations in Lagos, Jos and Abuja. He later moved to Lagos and marked a record manage Empire Mates Entertainment (E.M.E) in 2009.

Follow Boomplay and keep up-to-date with latest Skales songs and information.

CAREER:
In May 2014, Skales laid out his own record name, OHK music. The name is home to maker Drey Beatz and has affiliations with other music work force inside Nigeria.

On 6 May 2014, Skales delivered the Jay Pizzle-created track "Shake Body" as the lead single from his introduction studio collection Man of the Year. The going with music video for the melody was transferred to YouTube on 22 July 2014.

Skales advanced the melody by declaring the Shake Body video contest. It was accounted for that Skales marked a record manage Timaya's Dem Mama Records following his takeoff from E.M.E.

In February 2014, Skales exposed the reports and said he didn't sign with Dem Mama Records.

SOME OF SKALES SONGS
• This Your Body ft Davido
• Selese ft Zlatan & Krizbeatz
• I dey miss you ft Imanse
• Kayefi
• Hope, Freedom & Love

Skales songs are included in Boomplay music playlists. Search and download Skales songs/ single/ albums on the platform.
New Comments(
69

)