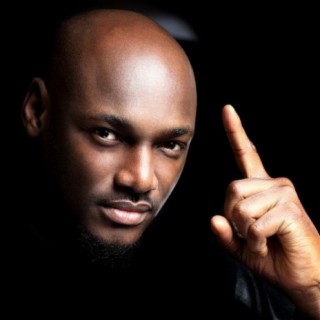 2Baba
Current #266

All Time #263

Innocent Ujah Idibia (born 18 September 1975), known by his stage name 2Baba, is a Nigerian musician, singer, songwriter, record producer, entrepreneur, philanthropist, humanitarian, and activist. Many 2Baba songs, like Searching, become very popular and trendy online with a great number of streaming and downloads on Boomplay.

Before July 2014, he was known by the stage name 2face Idibia. 2Baba is the principal champ of MTV Europe, Best African Act Award in 2005. In 2019, 2baba, as a team with other notable artistes like Cohbams and Timi Dakolo, delivered a tune for attention to the privileges of youngsters.

2Baba was born in Jos, Nigeria. He is from the Idoma ethnic group in the southern part of Benue State, in central Nigeria. He attended Mount Saint Gabriel's Secondary School in Makurdi, Benue State.

Tuface enrolled at the Institute of Management & Technology, Enugu (IMT), where he did his preliminary National Diploma course in Business Administration and management. While attending IMT, Idibia performed at school organised shows and parties, as well as other regional schools such as the University of Nigeria and Enugu State University of Science & Technology.

He eventually dropped out of school to pursue his music career. While attending IMT, 2face Idibia started composing and singing jingles at the GB Fan Club at Enugu State Broadcasting Services (ESBS) in 1996.

Career
He moved to Lagos and started performing with rapper Blackface Naija. He met BlackFace during his secondary education in Benue, Nigeria. With Blackface (Ahmedu Augustine Obiabo) and with musician Faze (Chibuzor Orji), he went on to form the trio band called Plantashun Boiz. After the disbandment of Plantashun Boyz in 2004, all band members sought separate musical careers. 2Baba released his debut solo album Face 2 Face (2004), which established him as a viable solo artist.

Following the release of his debut album, he released his second album Grass 2 Grace in 2006, which contained hits like "One Love", "True Love, "4 Instance". 2face is the founder of Hypertek Entertainment. In 2006, his song " African Queen" was used in the soundtrack for the film Phat Girlz, which was released internationally.

2Baba released an experimental album in 2009 called The Unstoppable which includes the single "Enter the Place". Problems with album distribution in 2007 caused a shift of the release date of the album from 2008 to early 2009. In 2010, 2Baba released an "International Edition" of the same album with the title The Unstoppable International Edition making him the first Nigerian artist to have an appropriately priced international album.


2face released two more singles from the international version of his The Unstoppable album. The international edition of the album won two awards at the 2010 SoundCity Music Video Awards. 2Baba also won the Channel O Music Video Awards,Best African Western award and the MTV Africa Music Awards for Best Male and Artist of the year.

Upon leaving the music label Kennis Music after the release of his second solo album, he set up his own record label known as Hypertek Entertainment. He is part of the Sony All African One8 Project alongside seven other musicians across Africa recording a single with R. Kelly and Prince Lee titled "Hands Across the World".

In 2016, he officially changed his name from Tuface to 2Baba. 2Baba, in August 2016, became the first African ambassador of Italian alcoholic liqueur Campari. In 2005, he was named as an ambassador of Guinness beer.

He is also the brand ambassador for National Agency for Food and Drug Administration and Control. In 2010, 2Baba signed an endorsement deal with Airtel Nigeria. When his contract with Airtel expired, he signed a new endorsement deal with Globacom telecommunication in May 2019.

2Baba was made the brand ambassador of Pazino Homes and Gardens, a real estate firm, in July 2019. Tuface alongside Wizkid was chosen as the face of Hennessy artistry season in 2014.

In 2019, 2Baba became the first and official brand ambassador for Oraimo. 2Baba signed an endorsement deal with real estate brand, pazino homes and garden as he is now their brand ambassador.

Achievement
2Baba has received the following awards:
• One MTV Europe Music Award
• One World Music Award
• Five Headies Awards (Hip-hop award)
• Four Channel O Music Video Awards
• One BET award for his musical work
• Four MTV Africa Music Awards
• One MOBO award
• One KORA award,
• 3 Afrima Awards and numerous additional nominations.
• In May 2016, 2Baba received an honorary Master of Arts in Music degree from Igbinedion University, Okada, Edo State, Nigeria.
• In March 2019, he was awarded an honorary fellow of the school of music by the Music Department, Obafemi Awolowo University.
• In August 2019, 2Baba was appointed as the Good cause Ambassador for the Nigerian Stock Exchange (NSE).
• 2Baba is the first winner of MTV Europe, Best African Act Award in 2005.

2Baba is married to Nigerian award-winn...more

Country/Region : Nigeria
Listen to 2Baba's new songs including "African Queen", "Opo ft. Wizkid", "If Love Is A Crime" and many more. Enjoy 2Baba's latest songs and explore the 2Baba's new music albums. If you want to download 2Baba songs MP3, use the Boomplay App to download the 2Baba songs for free. Discover 2Baba's latest songs, popular songs, trending songs all on Boomplay.
Innocent Ujah Idibia (born 18 September 1975), known by his stage name 2Baba, is a Nigerian musician, singer, songwriter, record producer, entrepreneur, philanthropist, humanitarian, and activist. Many 2Baba songs, like Searching, become very popular and trendy online with a great number of streaming and downloads on Boomplay.

Before July 2014, he was known by the stage name 2face Idibia. 2Baba is the principal champ of MTV Europe, Best African Act Award in 2005. In 2019, 2baba, as a team with other notable artistes like Cohbams and Timi Dakolo, delivered a tune for attention to the privileges of youngsters.

2Baba was born in Jos, Nigeria. He is from the Idoma ethnic group in the southern part of Benue State, in central Nigeria. He attended Mount Saint Gabriel's Secondary School in Makurdi, Benue State.

Tuface enrolled at the Institute of Management & Technology, Enugu (IMT), where he did his preliminary National Diploma course in Business Administration and management. While attending IMT, Idibia performed at school organised shows and parties, as well as other regional schools such as the University of Nigeria and Enugu State University of Science & Technology.

He eventually dropped out of school to pursue his music career. While attending IMT, 2face Idibia started composing and singing jingles at the GB Fan Club at Enugu State Broadcasting Services (ESBS) in 1996.

Career
He moved to Lagos and started performing with rapper Blackface Naija. He met BlackFace during his secondary education in Benue, Nigeria. With Blackface (Ahmedu Augustine Obiabo) and with musician Faze (Chibuzor Orji), he went on to form the trio band called Plantashun Boiz. After the disbandment of Plantashun Boyz in 2004, all band members sought separate musical careers. 2Baba released his debut solo album Face 2 Face (2004), which established him as a viable solo artist.

Following the release of his debut album, he released his second album Grass 2 Grace in 2006, which contained hits like "One Love", "True Love, "4 Instance". 2face is the founder of Hypertek Entertainment. In 2006, his song " African Queen" was used in the soundtrack for the film Phat Girlz, which was released internationally.

2Baba released an experimental album in 2009 called The Unstoppable which includes the single "Enter the Place". Problems with album distribution in 2007 caused a shift of the release date of the album from 2008 to early 2009. In 2010, 2Baba released an "International Edition" of the same album with the title The Unstoppable International Edition making him the first Nigerian artist to have an appropriately priced international album.


2face released two more singles from the international version of his The Unstoppable album. The international edition of the album won two awards at the 2010 SoundCity Music Video Awards. 2Baba also won the Channel O Music Video Awards,Best African Western award and the MTV Africa Music Awards for Best Male and Artist of the year.

Upon leaving the music label Kennis Music after the release of his second solo album, he set up his own record label known as Hypertek Entertainment. He is part of the Sony All African One8 Project alongside seven other musicians across Africa recording a single with R. Kelly and Prince Lee titled "Hands Across the World".

In 2016, he officially changed his name from Tuface to 2Baba. 2Baba, in August 2016, became the first African ambassador of Italian alcoholic liqueur Campari. In 2005, he was named as an ambassador of Guinness beer.

He is also the brand ambassador for National Agency for Food and Drug Administration and Control. In 2010, 2Baba signed an endorsement deal with Airtel Nigeria. When his contract with Airtel expired, he signed a new endorsement deal with Globacom telecommunication in May 2019.

2Baba was made the brand ambassador of Pazino Homes and Gardens, a real estate firm, in July 2019. Tuface alongside Wizkid was chosen as the face of Hennessy artistry season in 2014.

In 2019, 2Baba became the first and official brand ambassador for Oraimo. 2Baba signed an endorsement deal with real estate brand, pazino homes and garden as he is now their brand ambassador.

Achievement
2Baba has received the following awards:
• One MTV Europe Music Award
• One World Music Award
• Five Headies Awards (Hip-hop award)
• Four Channel O Music Video Awards
• One BET award for his musical work
• Four MTV Africa Music Awards
• One MOBO award
• One KORA award,
• 3 Afrima Awards and numerous additional nominations.
• In May 2016, 2Baba received an honorary Master of Arts in Music degree from Igbinedion University, Okada, Edo State, Nigeria.
• In March 2019, he was awarded an honorary fellow of the school of music by the Music Department, Obafemi Awolowo University.
• In August 2019, 2Baba was appointed as the Good cause Ambassador for the Nigerian Stock Exchange (NSE).
• 2Baba is the first winner of MTV Europe, Best African Act Award in 2005.

2Baba is married to Nigerian award-winn
New Comments(
656

)
FAQs about 2Baba
Where is 2Baba from?
He is from Nigeria.
How to download songs of 2Baba?
You can download songs of 2Baba from Boomplay App for free.
Firstly, install Boomplay app on your mobile phone.
Secondly, navigate to the song you would like to download.
Thirdly, Tap on More > Download.