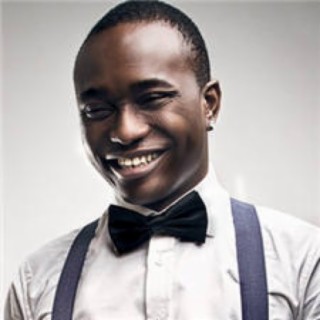 Brymo
Current #1,249

All Time #1,116

Ọlawale Ọlọfọrọ (born Olawale Ibrahim Ashimi; 9 May 1986), better known as Brymo, is a Nigerian singer, songwriter and author. Many of Brymo songs become very popular and trendy online with a great number of streaming and downloads on Boomplay.

Olawale Ashimi was born and raised in Okokomaiko, Ojo, Lagos State; his father is an Awori carpenter and his mother is an Egun petty trader; he is the only child of his parents. Brymo grew up in a multi-faith household and learned to recite the entire Qur'an after being enrolled into an Islamic School.

He went to Aganju Aka Primary School and later enrolled at Japual Primary School. Brymo gained admission to Lagos State University (LASU), where he studied zoology, but after his second year he left LASU to pursue a career in music.

Career
He was initially interested in playing football after graduating from secondary school. In 1999, he recorded his first song while in secondary school and titled it "Future". In 2002, Brymo and some of his friends formed a group called The Aliens.

Between 2004 and 2005, the group had problems and disbanded in 2005. Brymo was inspired to create music after listening to his mother singing fuji songs. He signed a record deal with Chocolate City in 2010 but was accused of breaching his contract with the label in 2013.

Brymo released his debut studio album Brymstone, in 2007. His second studio album The Son of a Kapenta was released in 2012; it was supported by three singles; "Ara", "Good Morning" and "Go Hard". His third studio album Merchants, Dealers & Slaves was released on 20 October 2013; it received positive reviews from music critics and was preceded by two singles; "Down" and "Eko".

In October 2014, Brymo released his fourth studio album Tabula Rasa; its lead single "Fe Mi" was described as a "soft traditional ballad". On 8 December 2015, Brymo released an eight-track compilation album titled Trance.

He signed an international distribution deal with Tate Music Group in 2015. Brymo released his fifth studio album Klĭtôrĭs on 9 May 2016. It comprises 11 tracks and was preceded by the lead single "Happy Memories".

In March 2018, Brymo released his critically acclaimed sixth studio album Oṣó. Six months later, he released the self-referential fictional novel Oriri's Plight. Brymo teamed up with three members of Skata Vibration to form A.A.A, an alternative rock band whose eponymous debut EP was released in August 2019. Brymo's seventh studio album Yellow was released on 1 April 2020.

Brymo has a son who was born on 27 March 2015. On 12 November 2015, he uploaded pictures of his son onto his Instagram account for the first time. In October 2020 Brymo called out 2face Idibia for accusing him of sleeping with his wife annie.

Follow Boomplay and keep up-to-date with the latest Brymo songs and information.

Brymo Songs and Albums
• Brymstone (Album)
• The Son of a Kapenta (Album)
• Merchants, Dealers & Slaves (Album)
• Tabula Rasa (Album)
• Klĭtôrĭs (Album)
• Oṣó (Album)
• Yellow (Album)
• "9 - Esan" (Album)
• "9 - Harmattan & Winter" (Album)
• Ara
• Alajo Shomolu
• Bá'núsọ (Banuso)
• Prick No Get Shoulder
• Good Morning
• Heya
• Down

Brymo songs are included in Boomplay music playlists. Search to stream and download Brymo songs MP3/ single/ albums on the platform....more

Country/Region : Nigeria
Listen to Brymo's new songs including "Ọlánrewájú", "Bá'núsọ", "No Be Me" and many more. Enjoy Brymo's latest songs and explore the Brymo's new music albums. If you want to download Brymo songs MP3, use the Boomplay App to download the Brymo songs for free. Discover Brymo's latest songs, popular songs, trending songs all on Boomplay.
Ọlawale Ọlọfọrọ (born Olawale Ibrahim Ashimi; 9 May 1986), better known as Brymo, is a Nigerian singer, songwriter and author. Many of Brymo songs become very popular and trendy online with a great number of streaming and downloads on Boomplay.

Olawale Ashimi was born and raised in Okokomaiko, Ojo, Lagos State; his father is an Awori carpenter and his mother is an Egun petty trader; he is the only child of his parents. Brymo grew up in a multi-faith household and learned to recite the entire Qur'an after being enrolled into an Islamic School.

He went to Aganju Aka Primary School and later enrolled at Japual Primary School. Brymo gained admission to Lagos State University (LASU), where he studied zoology, but after his second year he left LASU to pursue a career in music.

Career
He was initially interested in playing football after graduating from secondary school. In 1999, he recorded his first song while in secondary school and titled it "Future". In 2002, Brymo and some of his friends formed a group called The Aliens.

Between 2004 and 2005, the group had problems and disbanded in 2005. Brymo was inspired to create music after listening to his mother singing fuji songs. He signed a record deal with Chocolate City in 2010 but was accused of breaching his contract with the label in 2013.

Brymo released his debut studio album Brymstone, in 2007. His second studio album The Son of a Kapenta was released in 2012; it was supported by three singles; "Ara", "Good Morning" and "Go Hard". His third studio album Merchants, Dealers & Slaves was released on 20 October 2013; it received positive reviews from music critics and was preceded by two singles; "Down" and "Eko".

In October 2014, Brymo released his fourth studio album Tabula Rasa; its lead single "Fe Mi" was described as a "soft traditional ballad". On 8 December 2015, Brymo released an eight-track compilation album titled Trance.

He signed an international distribution deal with Tate Music Group in 2015. Brymo released his fifth studio album Klĭtôrĭs on 9 May 2016. It comprises 11 tracks and was preceded by the lead single "Happy Memories".

In March 2018, Brymo released his critically acclaimed sixth studio album Oṣó. Six months later, he released the self-referential fictional novel Oriri's Plight. Brymo teamed up with three members of Skata Vibration to form A.A.A, an alternative rock band whose eponymous debut EP was released in August 2019. Brymo's seventh studio album Yellow was released on 1 April 2020.

Brymo has a son who was born on 27 March 2015. On 12 November 2015, he uploaded pictures of his son onto his Instagram account for the first time. In October 2020 Brymo called out 2face Idibia for accusing him of sleeping with his wife annie.

Follow Boomplay and keep up-to-date with the latest Brymo songs and information.

Brymo Songs and Albums
• Brymstone (Album)
• The Son of a Kapenta (Album)
• Merchants, Dealers & Slaves (Album)
• Tabula Rasa (Album)
• Klĭtôrĭs (Album)
• Oṣó (Album)
• Yellow (Album)
• "9 - Esan" (Album)
• "9 - Harmattan & Winter" (Album)
• Ara
• Alajo Shomolu
• Bá'núsọ (Banuso)
• Prick No Get Shoulder
• Good Morning
• Heya
• Down

Brymo songs are included in Boomplay music playlists. Search to stream and download Brymo songs MP3/ single/ albums on the platform.
New Comments(
473

)
FAQs about Brymo
Where is Brymo from?
He is from Nigeria.
What are the latest songs of Brymo?
The latest songs of Brymo are Good Morning, See Me and Ara.
What are the best songs of Brymo?
The best songs of Brymo are Ọlánrewájú, No Be Me and Bá'núsọ.
What are the best albums of Brymo?
The best albums of Brymo are Oṣó, Yellow and Theta.
How to download songs of Brymo?
You can download songs of Brymo from Boomplay App for free.
Firstly, install Boomplay app on your mobile phone.
Secondly, navigate to the song you would like to download.
Thirdly, Tap on More > Download.