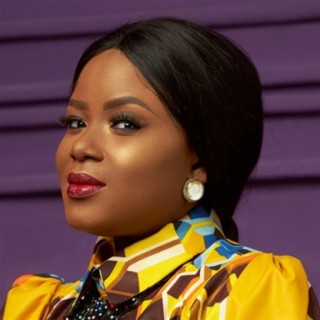 De-Ola
Current #8,144

All Time #4,879

Adeola Adebisi Oyinbo popularly known as De-ola is a songwriter, singer, vocalist, music minister. Many of De-Ola songs become very popular and trendy online with a great number of streaming and downloads on Boomplay.

She was born into a family of five children. She came from a Muslim family but she eventually gave her life to Christ. She is the first child of her parents. Her father was a staunch muslim but today she have led him to Christ.

Some of her friends who see what she has become today, find it hard to believe she is the one because growing up, she was very shy, she was an introvert, she could hardly relate with people and would just keep to herself.

Career
After giving her life to Christ, she joined the choir in 2005, She started singing gradually in the choir. But the very first time she ever went to the studio to record a song was 2010. The song is entitled, Something About the Name of Jesus. And that was her very first recorded song.

From there, inspiration started. The Holy Spirit was giving her different songs at different times, as she claimed. Sometimes, she will just be washing clothes and then a song will come to her and then she will quickly write it down.

Achievements
De-ola's prophetic songs have earned her a high place in the Nigeria Gospel music industry.

People are even getting healed listening to her songs and they come and tell her their testimonies. She wrote a particular song entitled, He is God. And after listening to it, a lady called her and said that she just wanted to say thank you.

The lady said " I was actually in the labour room, I have been there for hours and they say they were going to operate on me". Then she said that whilst there she told the husband to put that song on repeat and repeatedly she was singing and she said that when the doctors who were to operate on her went to dress up for the operation, the baby came out."

Follow Boomplay and keep up-to-date with the latest De-Ola songs and information.

De-Ola Songs and Albums
• The One EP
• Blessings
• Complete EP
• He is God
• Thank you lord
• My life is yours

De-Ola songs are included in Boomplay music playlists. Search to stream and download De-ola songs MP3/ single/ albums on the platform....more

Country/Region : Nigeria
Songs

(20)

Albums

(8)

Playlists

(1)
1

2

3

4

5

6

7

8

9

10

11

12

13

14

15

16

17

18

19

20
Listen to De-Ola's new songs including "Blessings", "Thank You Lord", "He Is God" and many more. Enjoy De-Ola's latest songs and explore the De-Ola's new music albums. If you want to download De-Ola songs MP3, use the Boomplay App to download the De-Ola songs for free. Discover De-Ola's latest songs, popular songs, trending songs all on Boomplay.
Adeola Adebisi Oyinbo popularly known as De-ola is a songwriter, singer, vocalist, music minister. Many of De-Ola songs become very popular and trendy online with a great number of streaming and downloads on Boomplay.

She was born into a family of five children. She came from a Muslim family but she eventually gave her life to Christ. She is the first child of her parents. Her father was a staunch muslim but today she have led him to Christ.

Some of her friends who see what she has become today, find it hard to believe she is the one because growing up, she was very shy, she was an introvert, she could hardly relate with people and would just keep to herself.

Career
After giving her life to Christ, she joined the choir in 2005, She started singing gradually in the choir. But the very first time she ever went to the studio to record a song was 2010. The song is entitled, Something About the Name of Jesus. And that was her very first recorded song.

From there, inspiration started. The Holy Spirit was giving her different songs at different times, as she claimed. Sometimes, she will just be washing clothes and then a song will come to her and then she will quickly write it down.

Achievements
De-ola's prophetic songs have earned her a high place in the Nigeria Gospel music industry.

People are even getting healed listening to her songs and they come and tell her their testimonies. She wrote a particular song entitled, He is God. And after listening to it, a lady called her and said that she just wanted to say thank you.

The lady said " I was actually in the labour room, I have been there for hours and they say they were going to operate on me". Then she said that whilst there she told the husband to put that song on repeat and repeatedly she was singing and she said that when the doctors who were to operate on her went to dress up for the operation, the baby came out."

Follow Boomplay and keep up-to-date with the latest De-Ola songs and information.

De-Ola Songs and Albums
• The One EP
• Blessings
• Complete EP
• He is God
• Thank you lord
• My life is yours

De-Ola songs are included in Boomplay music playlists. Search to stream and download De-ola songs MP3/ single/ albums on the platform.
New Comments(
17

)
FAQs about De-Ola
Where is De-Ola from?
She is from Nigeria.
What are the latest songs of De-Ola?
The latest songs of De-Ola are Everyday, Breath and Kere.
What are the best songs of De-Ola?
The best songs of De-Ola are Blessings, Thank You Lord and He Is God.
What are the best albums of De-Ola?
The best albums of De-Ola are Complete, The One EP and He Is God.
How to download songs of De-Ola?
You can download songs of De-Ola from Boomplay App for free.
Firstly, install Boomplay app on your mobile phone.
Secondly, navigate to the song you would like to download.
Thirdly, Tap on More > Download.