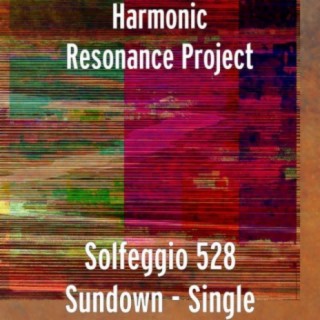 Harmonic Resonance Project
Current #99k+

All Time #1m

November 1st release for 'Some Kind Of Redemption [Solfeggio 396]'

Sonic relief in a stressful world - intended for deep relaxation / meditation. Inspired by Tangerine Dream especially, this piece has deep proto-syth hand-styled arpeggio atmospheres with my vocalised harmonies layered around the music.

I write these pieces using the 'Solfeggio' tunings because people, including me, look there for magic & healing. I try to match that expectation. I try to make music that will help me. Help me escape when I need to, help me relax, help me feel the totality.

Influences include Vangelis, Tangerine Dream, Edgar Froese, Ryuchi Sakamoto, David Sylvian/Robert Fripp, David Lynch, Durutti Column, Dif Juz, Matt Johnson, New Order, Steve Reich, Philp Glass, Debussy, Philip Glass, Blanck Mass, Jandy Rainbow, Boards Of Canada and other transcendent music - too much to list.

I layer hand played & programmed electronic landscapes with organic and human textures.
Deep Space, Deep Oceans, vast systems of reality, on earth and in the heavens.

Much more new material on the way....more

Country/Region : United States
Songs

(0)

Albums

(0)

Playlists

(0)
Listen to Harmonic Resonance Project's new songs including and many more. Enjoy Harmonic Resonance Project's latest songs and explore the Harmonic Resonance Project's new music albums. If you want to download Harmonic Resonance Project songs MP3, use the Boomplay App to download the Harmonic Resonance Project songs for free. Discover Harmonic Resonance Project's latest songs, popular songs, trending songs all on Boomplay.
Harmonic Resonance Project
November 1st release for 'Some Kind Of Redemption [Solfeggio 396]'

Sonic relief in a stressful world - intended for deep relaxation / meditation. Inspired by Tangerine Dream especially, this piece has deep proto-syth hand-styled arpeggio atmospheres with my vocalised harmonies layered around the music.

I write these pieces using the 'Solfeggio' tunings because people, including me, look there for magic & healing. I try to match that expectation. I try to make music that will help me. Help me escape when I need to, help me relax, help me feel the totality.

Influences include Vangelis, Tangerine Dream, Edgar Froese, Ryuchi Sakamoto, David Sylvian/Robert Fripp, David Lynch, Durutti Column, Dif Juz, Matt Johnson, New Order, Steve Reich, Philp Glass, Debussy, Philip Glass, Blanck Mass, Jandy Rainbow, Boards Of Canada and other transcendent music - too much to list.

I layer hand played & programmed electronic landscapes with organic and human textures.
Deep Space, Deep Oceans, vast systems of reality, on earth and in the heavens.

Much more new material on the way.
New Comments(
0

)

What do you think of this artist?